'I think Ratan felt he had to do everything that he could to retain control of the company started by his forefathers, because that was the first priority and nothing else mattered compared to that.'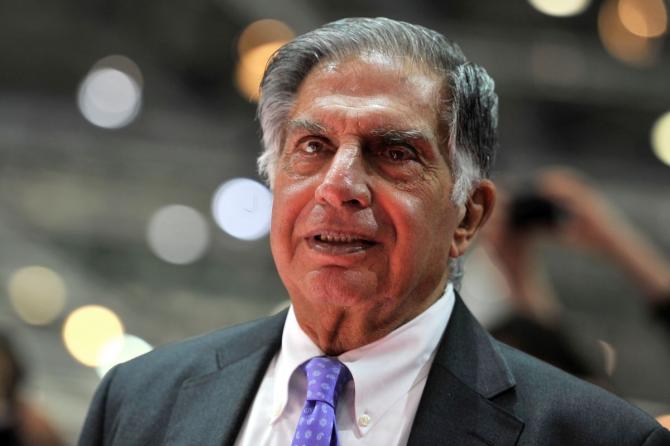 When legendary journalist Coomi Kapoor began tirelessly researching material for her riveting book The Tatas, Freddie Mercury and Other Bawas: An Intimate History of the Parsis, published by Westland and recently released, she knew the book would not ever be complete without an exhaustive account of the Cyrus Mistry-Ratan Tata feud.
The Ratan-Cyrus battle is indeed one of the most compellingly intriguing of corporate feuds, given the nature of opponents -- both businessmen of special stature possessing distinct flair, both well-educated, both known for their uprightness, faultless manners and hard work and both of impeccable pedigrees.
Intriguing too because of its effect on the Parsi community. As Kapoor puts it: "Because the history of their families is really a history of the Parsis in Bombay as well. It all gets intermixed."
What she probably did not know was that her years of research did not really produce conclusive, black and white answers on who had been right or who had been wrong back in 2016 when the dispute erupted.
Instead, Kapoor shrewdly discovered, as is the conflicting nature of life itself, that there was probably no right or wrong to how the feud had evolved or its outcome.
Part 2 of Vaihayasi Pande Daniel/Rediff.com's fascinating interview with Coomi Kapoor.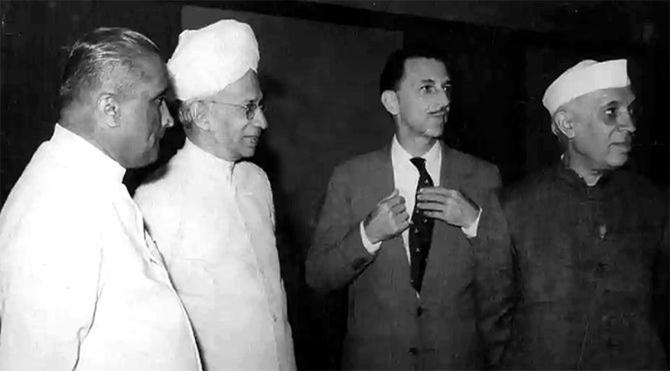 JRD could do no wrong.
Yes, nobody has the reverence that JRD had.
But people feel that Mr Ratan Tata has gone away from the JRD school, who believed one should keep a distance from politicians and their influence.
Yes. JRD always used to make the point that I may not have done that much in my life -- very modestly, he would say -- but if there is one thing I have done, I have tried to show ethics.
The point is, he had felt that people working for the Tatas should just keep away from politics and not get involved.
But it is not entirely true that in JRD's time that they always kept away from politics.
He may not himself have tried to influence politicians. But people like Russi Modi (chairman and managing director, Tata Steel) did. When the Janata Party came to power, (the Union minister) George Fernandes was very keen to nationalise Tata Steel, then known as Tisco, and it was Russi Modi who worked to stop that (through his political connections).
The Tatas yes, they try, wherever possible (to stick to the principle that) there's the right way of doing it and not to get involved with politicians.
It may have been very difficult. That is the reason why during the License Raj -- at the height of it -- there was a period when they were overtaken by the Birlas, because they refused to do the same things (to get ahead).
JRD felt one shouldn't get very much involved with politicians, which is one reason why he was annoyed with Nani Palkhivala, who was often thought of as his successor, because Palkhivala first he took Indira Gandhi's brief (in the court case Indira Gandhi filed after the Allahabad high court convicted her in June 1975 for electoral improprieties in the case filed by Socialist Party politician Raj Narain) and then he returned it on grounds of conscience (after the Emergency was declared a few months later).
Why involve the business houses in politics is what JRD said.
But Mr Ratan Tata was a newcomer and most Parsi businessmen keep away from Delhi.
Nusli was an exception. And to be fair to Nusli, he didn't go on the right side, he went to the wrong side, in those days, which was the Jan Sangh, which was an Opposition party with little clout.
But for his guidance in Delhi, Mr Ratan Tata often turned to Nusli in the early days. And later, it seems from the tapes, that he also used the influence of Niira Radia (Delhi corporate lobbyist).
The fact is that ever since he shifted the nano plant from West Bengal to Gujarat he came into personal touch with Narendra Modi and I think that has helped him in a way to further the interests of the Tata group.
When you asked me that question about who was right and who was wrong (in the Cyrus Mistry-Ratan Tata feud), I don't think there's any right or wrong in this.
I think Ratan felt he had to do everything that he could to retain control of the company started by his forefathers, because that was the first priority and nothing else mattered compared to that.
I think Cyrus Mistry thought that he had to go strictly by the norms. And also, he wanted set in place a proper system of accountability, of transparency and the future of the company should be spelled out.
Nusli said he saw himself as an independent director and an independent director is meant to be independent. He says, some of the decisions that Ratan Tata made, whether it was over bidding -- or what he felt was over bidding -- for Corus Group steel or donating huge sums of money to Harvard and Cornell universities (Ratan Tata is an alumnus of Cornell) was not on. He had opposed them.
And I think that's one reason for the rift between the two tycoons.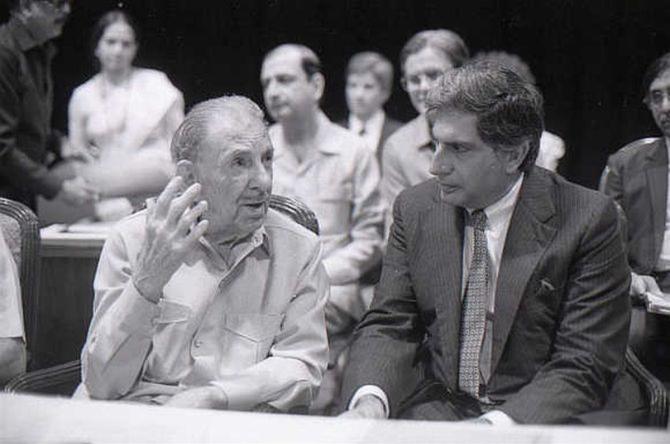 The succession of a leader for the Tata Group has always been a special exercise. That now has sort of gone off track. What's going sort of ultimately happen to the Tata There is no longer going to be a Parsi successor eventually.
See, I make a distinction about having a Parsi chairperson in charge. It's an Indian company, as Mr Ratan Tata rightly stressed -- it doesn't have to be a Paris (at the helm).
The founders, I personally feel, would have wanted the trusts to be controlled by Parsis and there are plenty of very qualified Parsis who could have been in the trusts.
But it is noticeable that under Ratan's regime, the number of Parsis in the trusts, which control Tata Sons, has diminished considerably
And that will continue?
As Mr Cyrus Mistry kept pointing out and -- in fact, on the very day he was fired -- he had tried to work out that there must be some line of succession.
What will happen eventually. Everything is really dependent on Mr Ratan Tata today.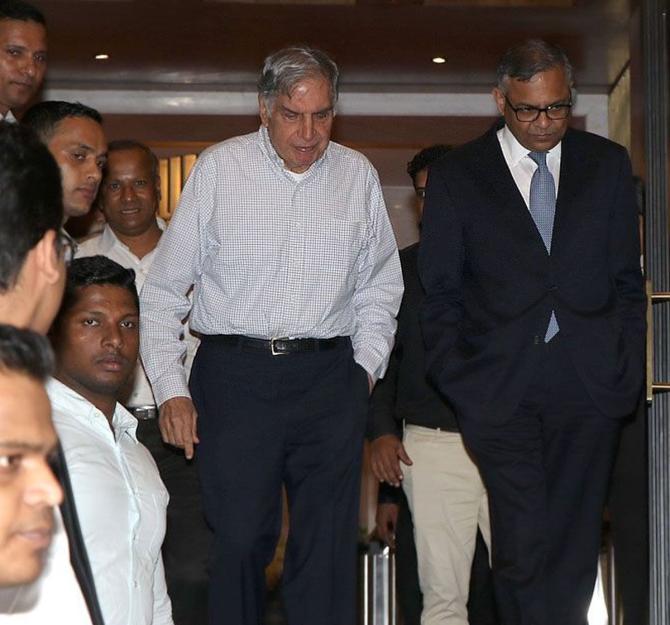 You must have interacted with Mr Ratan Tata several times over the years...
No, no. I have never interacted with him before.
What did you sort of discover about him as a person in this interview? Because he's a very interesting man. What did you discover that you didn't know about him?
One thing, I discovered, there was a nasty rumour going around that he was being controlled by people around him.
When I met him, I found it was certainly not true.
He had this old-world patrician charm, which is very nice.
He spoke nicely, courteously. Came exactly on time. Left on time. You know, I never asked in my life for -- what is it called -- a selfie with the politicians I've met.
But I said to Mr Tata: 'Could I have a selfie?' And he very graciously agreed. My daughter says you're challenged because I took such a bad selfie. But I am not used to taking a selfie (laughs).
But generally he was a very nice person.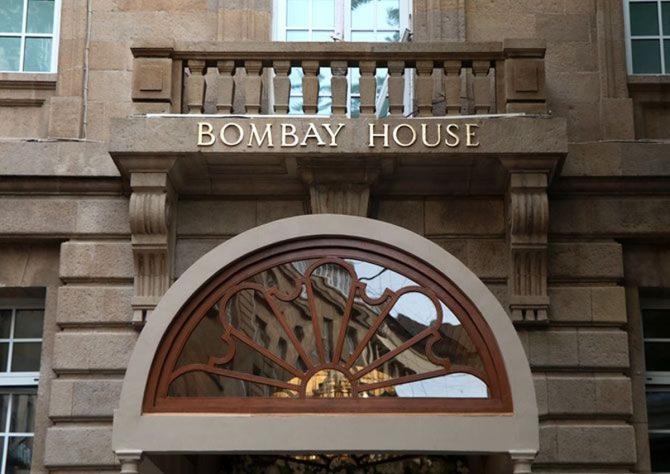 Where did you meet him?
In his office. He works in the Trusts office.
One is always bowled by patrician charm. But does he give an impression that there's something more behind it that you couldn't get to?
He did speak freely. He said one or two things which he needn't have if he was more guarded.
For example, he didn't deny the sale of the shares (to the Mistrys). And he smiled and he said, 'Yes. And the Sir Ratan Tata trust, which was then chaired by my father'. I didn't know that.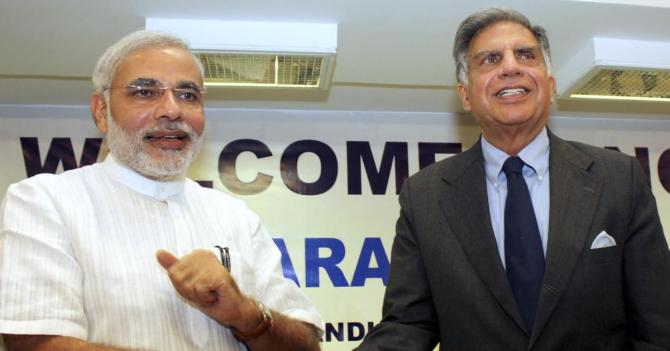 So, he didn't hide that?
No and he was open about other things as well.
He said he was open about the succession. He said 'I never thought I was going to be the successor when I first joined the company'. That he had said before to other people and also that he was treated unkindly, which he was.
And I said: 'When you first came, you were supposed to be this very friendly, open person, picking up the phone yourself'.
He said: 'I still am'.
But what I think happens when you reach this stature, people don't come to you that easily and talk to you freely, as in the past, so you don't get a full picture of what is happening around you.
Because there's a layer between you and everyone else?
Yes, yes. You may not have created that layer. You're friendly and willing to meet the world. But, you know, the hierarchy steps in.
Feature Presentation: Aslam Hunani/Rediff.com