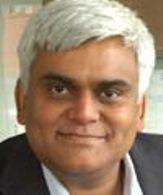 KPIT Cummins Infosystems demonstrated a resilience despite the slowdown in the manufacturing sector in the US and Europe. The information technology consultancy, which caters to enterprise-wide solutions in various sectors, managed to grow its revenue 30 per cent in the past two years.
Managing Director & CEO Kishor Patil tells Priyanka Joshi how he plans to tread the road ahead. Edited excerpts:
How do you interpret the signs of a recovery in US automobile sales?
Nearly 30 per cent of KPIT's revenue is from the auto electronics segment, in which it provides software and services that help auto OEMs (original equipment manufacturers) improve the safety, security and comfort of a vehicle. Even during the past two years, when the performance of auto companies in the US was deteriorating, we managed fine.
However, there was pressure in this segment in the quarter ended June 2009 and revenues dipped sequentially by 26 per cent to Rs 45 crore. But, in the following quarter, revenues grew 4 per cent quarter-on-quarter. Also, the entry of automotive OEMs in India, along with regulations for fuel-efficient cars (including demand for hybrid cars), should bode well for us.
So, there will be a revival in order flows for KPIT Cummins?
We might not see the growth acceleration of 2007-08 for at least another quarter, but we are witnessing increased activities in request for proposals from automotive and semiconductor clients. We should see a handful of large-sized deals this year.
But, the time to close them is going to take longer. Unfortunately, the downturn is not yet completely behind us. In fact, we expect the first half of 2010 to be at least as challenging as the first six months of 2009.
Will this be a good year to add inorganic growth?
We have made seven inorganic initiatives since 2002, the most recent acquisition being Sparta last year. With acquisitions, KPIT has added new capabilities, clients and entered newer geographies, creating a strong foothold for itself.
Despite the challenges expected this year, our strong financial position will allow us to increase our capital investment and look for new growth opportunities in 2010. We will invest approximately 30 per cent more capital in the business than we did in 2009 and this will be primarily to build our end-to-end competency in automotive and energy sectors.
What will be your priority in 2010?
Although initial indications point towards a recovery in the manufacturing sector, we believe companies will proceed cautiously on their technology spending plans after a witnessing a sharp recession in the last one and half years. We will step up our efforts to build our auto electronics business, already one of the best performing segments for the company. During the December 2009 quarter, revenues from auto electronics grew 5.4 per cent. However, manufacturing grew by 10.7 per cent on account of the Sparta acquisition.
How does the company position itself on non-linear initiatives?
KPIT's non–linear (other than headcount) revenues are very small today - about 2 per cent of total revenues. We filed 12-14 patents by the end of the third quarter of the current financial year, which included six new patents in the area of powertrain and hybrid as well as in the semiconductor space.
We also launched in Pune automobile software, Clickservicesmile.com, in association with DSK Motors. The new software allows customers to view their cars' servicing process online and also enables them to view the vehicle's history, besides facilitating the transfer of cars, purchase of second–hand cars and bill payments.
We are hopeful of getting a Rs 50-60 lakh revenue from this solution in the current financial year.