Will retirement bedim the sparkle of Captain Cool, asks ad guru Sandeep Goyal?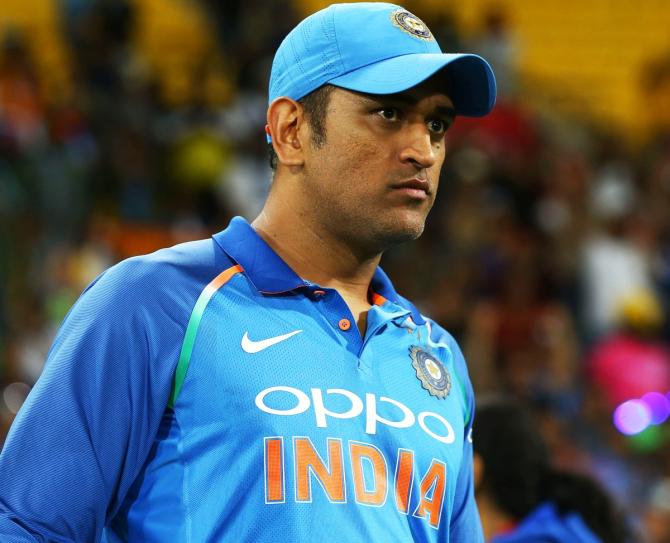 So, where will Brand Dhoni be in 2025?
Buzzing and buoyant? Or an apologetic also-ran?
Will retirement bedim the sparkle of Captain Cool?
I am going to borrow the concept of 'half-life' from nuclear physics, used in computing radioactive decay, to answer these questions. Half-life, by the way, is the time required for a quantity to reduce to half of its initial value.
In Mahendra Singh Dhoni's context, this would imply that if he did 44 brand endorsements last year (yes, one more than Virat Kohli who did 43), how much time would it take for the number of endorsements to halve, without dropping his price.
Dhoni, has been one of the most celebrated cricketers in recent Indian history. His retirement, considering that he is going to be 40 next year, had been on the cards for the past 2-3 years.
In fact, after the last World Cup in England, his hanging up his gloves (as a wicket-keeper, I suppose, that would be a more appropriate metaphor than boots!) was always imminent.
Well, it happened on Independence Day. Since then, obviously a lot of nostalgia and love has been expressed by one and all.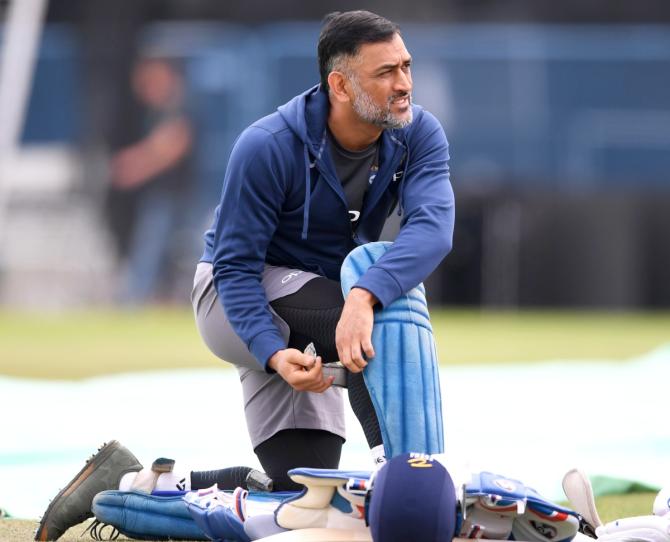 The inevitable question being asked today is whether the celebrity brand Dhoni will outlast the cricketer Dhoni.
My belief is that the 'half-life' of a celebrity brand is determined by six Rs: Recall, Recognition, Relevance, Respect, Resilience and Return-on-Investment.
Recall is clearly a function of visibility. It becomes especially critical in the case of sportsmen.
In the movies, an ageing or fading hero moves to brotherly or fatherly roles or starts doing character roles but continues to get screen time.
With sportsmen, once they stop playing, they are no longer as visible, hence recall starts to decline.
In the case of Dhoni, he will still be playing the IPL this year, and next. Beyond that how he remains in the public eye, how he ensures visibility, will determine how quickly or slowly his brand starts to fade.
Sachin Tendulkar's unaided recall declined rapidly within the first two years of his exit.
Recognition is closely related to recall. The same parameters apply. Also, as younger cricketers start to become the new heroes, the older ones tend to be forgotten.
Relevance is related to both recall and recognition. In my generation, Kapil Dev was the ultimate cricket hero because he won us the World Cup in 1983.
To my 20-year-old nephew, Kapil is about as much a part of history as Mahatma Gandhi! Except that the Mahatma is still visible every day on currency notes which keeps his relevance alive.
Respect, in itself, does not necessarily recede. It is just that when the recipient of the respect is not as visible, respect recesses to the back of the mind, which starts to affect the contemporariness of the human brand.
Resilience defines whether the brand will fade out arithmetically or exponentially. That depends on how deeply anchored and loved the celebrity is.
Yuvraj Singh retired barely a year ago. His brand from an endorsement viewpoint is almost finished.
Return on investment is most potent. It is a well-known fact that Dhoni cut his endorsement price significantly once he was no longer captain.
For brand managers, the choice then became easy: To buy Kohli at 5x or get Dhoni at 2x? Return on investment is a function, therefore, of being realistic as a celebrity and reducing cost as one's age progresses and appeal diminishes.
So, will Brand Dhoni be around five years from now? 10 years?
I think Brand Dhoni is strong on fundamentals. He has strengths which have been built, and embellished in the last 15 years.
He has also shown great ability to improve the semantics around his brand. The humble, down-to-earth Dhoni from Ranchi is today seen to be high quality, successful, authentic and rich. Thankfully, he still retains some of that humility.
Where his brand gets to in a few years will depend on how wisely he plans the journey, and the relationships he builds with brands.
Increasingly, his competitive set will include all the Khans -- Shah Rukh, Salman, Aamir and Saif -- plus Akshay Kumar. Minimally, Tendulkar too. But he is really now in the 'middling' age group.
Kohli, Ranveer Singh and Ranbir Kapoor are not where his competition lies ahead. Dhoni is already playing the 'narrator' in most of his current ads where he is more the coach rather than the player/performer.
That is a good tactic. It reduces expectations.
Eventually in the game of brands, Jo Dikhta Hai, Wo Bikta Hai!
If Dhoni can manage continued visibility -- as a commentator, administrator, columnist -- then his half-life can stretch easily to 2025.
And if he drops price, even 2030 is a viable horizon. Any bets?
---
Feature Presentation: Rajesh Alva/Rediff.com