Sanjib Jha, CEO, Coverfox Insurance Broking (external link) answers your health insurance queries.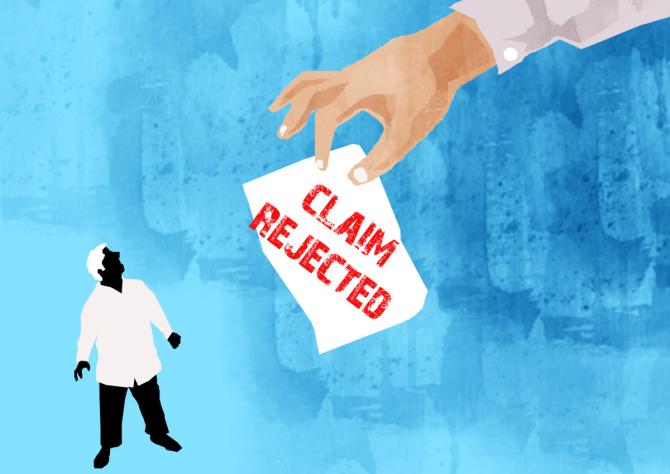 K Krishnan: My wife has been diagnosed with a tumor in mouth and advised radiation therapy. I have my health insurance policy with Oriental and my daughter with Reliance general through her employers.
My daughter arranged with her TPA for the radiation part to be cashless. So I claimed from Oriental and my TPA only the part I paid in cash prior to the start of radiation treatment. But my TPA has rejected the claim and asked me to submit to TPA where cashless payment for radiation is being done.
But my daughter's insurance is co-pay and so I am arguing with my insurer that my claim should be accepted as I am not claiming double and have submitted original bills etc.
Please advise.
Sanjib Jha: Hi Krishnan, this type of claim falls under Outpatient Department Treatment (OPD) and there are terms and condition for OPD. This is why your cashless claim was rejected. Please check with the insurer if they can reimburse the amount. Also, you have to apply for its claim with one insurer only, where you have claimed for cashless claim for the same ailment.
Rudraprasad Pani: From local not much educated agent or from online where company saying to assign a relationship manager for me?
Niva Bupa or HDFC ergo secure? Base 5 or base5+ top-up 95?
Sanjib Jha: Hi Rudraprasad, insurance is an important but complex subject which a policyholder needs to understand properly so that the myths around insurance products can be demystified with the help of professionals.
If the insurer is suggesting an RM for you, the insurers will ensure that the RM has proper training and certification to provide you with the best knowledge and help you suggest suitable products as per your need.
As for your second question, both are good options and offer different benefits, however I suggest that judge a plan by your requirements and the benefits that suit you and your family best.
To answer your third question, Base + Super, top-up is always preferable with a Family floater plan as multiple members are included and get coverage.
Raghavendra B SathyaNarayana: Need one clarification on Mediclaim insurance related to safeguard protect where insurance companies claim if we opt for it all the expenses including consumables like syringe, hand gloves etc. are covered.
Also insurance company confirmed that if I opt for it then 100% of my medical expenses incurred due to hospitalisation are either covered under cashless or reimbursed.
Request you to confirm if this is correct so that I can opt for it while renewing my Mediclaim insurance.
Sanjib Jha: Hi Raghvendra, if the insurer is saying that consumables will be included then it is offering you a plan where 100% coverage is provided. Hence, the said information is correct as long as it is also mentioned in policy wordings.
Rajiv Pande: I'm having a family floater from Care for last 10 years. I'm trying to buy a top up plan. I am suffering from knee arthritis. It was detected five years back. I have been told by my doctor that though I will eventually need replacement, I can prolong it for about five years as my normal movements are not affected.
However when I disclose this my top up policy is rejected. I cannot understand the logic as the cost of knee replacement is much less than my sum insured. Moreover it is age related.
Sanjib Jha: Hi Rajiv, the reason of rejection is because they are considering your profile as high-risk profile. You may try with different insurers if they are okay with your risk profile.
You can find more of Sanjib Jha's answers here.
---
Note: The questions and answers in this advisory are published to help the individual asking the question as well the large number of readers who read the same.