When 2020 bid adieu, the world heaved a sigh of relief.
But what highs and lows does its successor, 2021, offer?
Chirag Daruwalla, who is following in the footsteps of his famed astrologist father, the late Bejan Daruwalla, tells you.
Illustrations: Uttam Ghosh/Rediff.com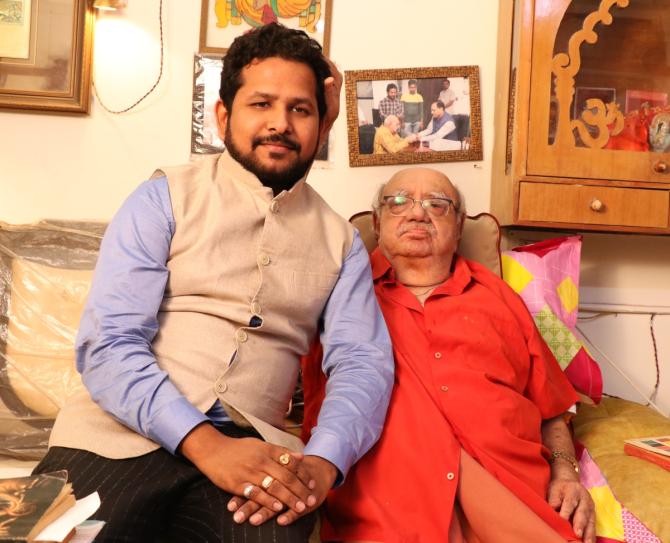 Aquarius (January 20 - February 18)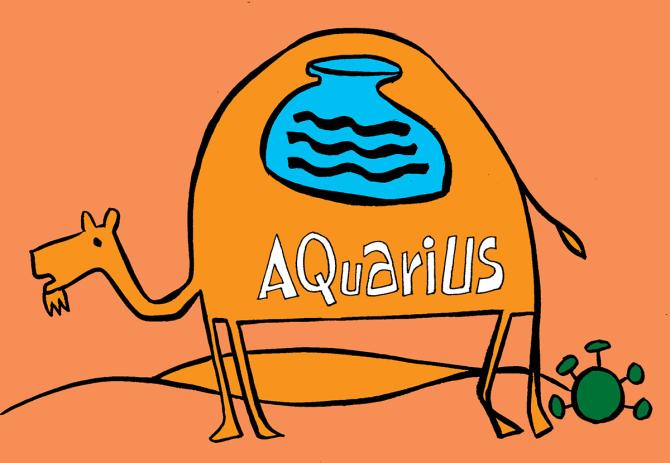 Ganesha says new avenues will open up in your career due to your hard work and networking efforts.
It is the perfect time to start a joint venture.
Travel could come about frequently. In the beginning of the year, the atmosphere around you shall have an air of excitement, the cause of which shall remain hidden.
A romantic dilemma awaits you at the beginning of 2021 due to the entry of a new love partner or the re-entry of an old one.
Trying hobbies or interests you've never explored before might cause frustration in the months of March and April. Career and other responsibilities will be your top priority in April.
In May and June, your decisions are likely to be influenced by that of others. You will be tempted to take their advice, but this temptation might cost you dearly.
Emotional problems will bug you through the year. Tension within a close relationship will make it hard to make any long-term plans in August.
Changes discussed in October, November might cause a little havoc initially but will turn out to be a blessing in disguise.
Pisces (February 19 - March 20)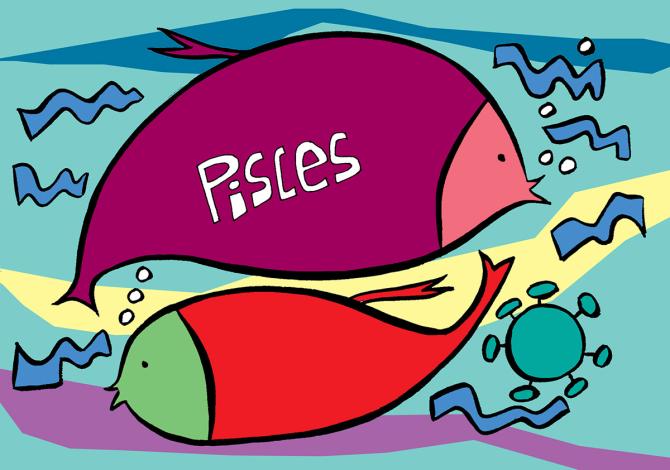 Ganesha says 2021 will be a fantastic year for Pisceans.
There is good news for jobseekers as January and February are the months during which you will land a good job.
You will bring luxuries home and also manage to save for your future comforts.
In the middle of the year, a family function will occupy your time. You are likely to travel for work around April and Jupiter will ensure your travels bring you good deals.
Your communications skills will help in finding solutions to the issues your institution is facing.
You are also likely to find the right guide who will help you stabilise your profits.
On the negative side, you may harm some of the closest people in your life with your harsh opinions so measure your words before you speak.
Negative thoughts will make you nervous but you are someone who always fights your fears.
You will also feel the urge to remain detached from your responsibilities but will gradually find your way back.
Your soulmate will change your habits and turn you into the better version of yourself. Also, this is a lucky year for students.
Aries ( March 21 - April 19)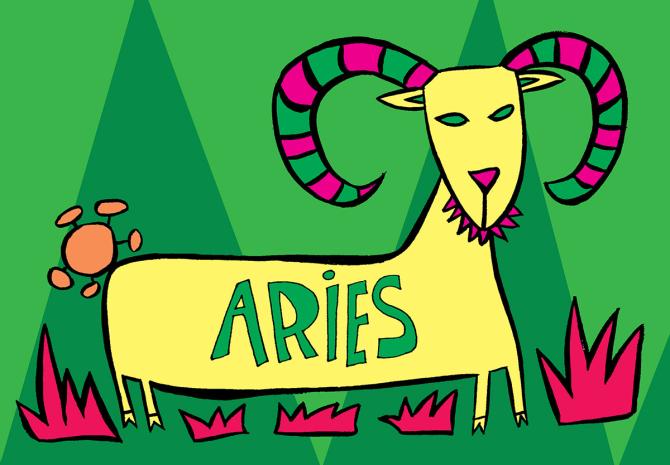 Ganesha says the Moon will bring positivity into your life this year.
Your savings will improve.
You will make some rigid decisions about a complicated business mess with the help of the right guidance. Your cooperation and convincing skills will be appreciated.
You will make some investments in the share market which will bring you good gains later.
Ganesha says 2021 could bring some unexpected challenges. Expenses will be high as the year begins, but these expenses would be fruitful investments and most of the money will be returned or result in profit.
April onwards, you will feel a positive shift in your emotions as well as in your surroundings.
New business, partnerships and associations should be attempted after April, as there will be no hurdles.
Marital life will be good but you need to take care around July 2021.
This is a year when you will be guided by your intuition.
Your attention will be drawn to financial matters during the second half of the year. Everything will seem to be going your way in August and this could lead to complacency.
The end of the year is a good time to push your interests or to offer your support when a friend or loved one needs it.
Some decisions will need quick thinking hence make it a habit to stay alert, aware and on top of your game.
Occasional health concerns shall arise this year. Breathing and stomach ailments shall bother you.
Taurus ( April 20 - May 20)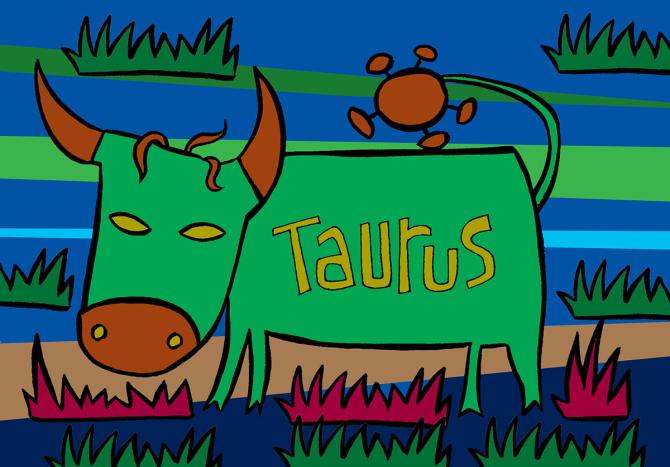 Ganesha says your work will remain dynamic and interesting. You will progress in your career due to your hard work.
Dealing with people in authority will be difficult. Trust your instincts as you could do a lot to appease their anxieties.
In 2021, progress, gains and happiness will come from unexpected quarters; conventional areas will only offer hurdles and slowdown.
This year will bring more clarity and focus in your thinking. There will be a higher level of maturity.
Your finances will improve and you will gain from your earlier investments.
A friend or someone you work with might give you the impression that they aren't happy with the course of events in January, although they won't say it in so many words.
During the first two or three months of the year, you might feel as if too many barriers preventing you from achieving a certain goal.
Instead of banging your head against a brick wall -- which is how it might feel at the time -- why not tackle matters that aren't going very well in the later part of 2021? In other words: know when to call it a day.
In March, you and your partner are likely to have a completely different attitude towards life. This will affect your relationship.
In the second half of the year, you will come in contact with a person who might become too friendly or too close to you; this will cause you a lot of mental turmoil in the months that follow.
Gemini (May 21 - June 20)
Ganesha says you will get involved in activities you never thought you would participate in.
The first three months will bring you opportunities you were waiting for, but in the last months of the year you be uneasy and will not feel in sync with your schedule.
This year, you should be very selective about the people you invest your emotions in as their possessive nature may harm you later.
There will be dull moments when the moon transitions.
Your aggressive behaviour will harm the people you love the most.
You will regret overspending so control yourself.
Avoid being involved in any kind of litigation this year.
Love will bloom in unexpected directions at unexpected times!
You may struggle with sleeplessness and feel tired due to your hectic schedule.
Your child's/children's and spouse's health may cause concern but controlling their eating habits and following an exercise regime will solve the problem.
In general, 2021 will be a good and positive one for Geminis.
Cancer (June 21 - July 22)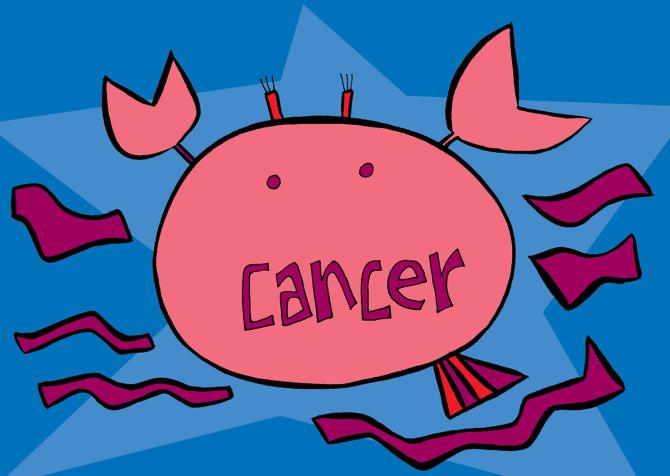 Ganesha says both your luck and financial resources will improve this year.
There will be an increased inclination towards religious activities as well.
Learning will be a pleasure during the first few months of 2021, especially if you are studying a foreign language or some form of art.
In April, your intuition will help you find new opportunities that will pave your path towards success. You will feel well and truly ready for a change.
In June, you will have a special involvement in social or charitable activities. But love life and romance could see some setbacks during this period.
In August, you will meet someone you knew in the past. This will be a refreshing change.
In September, you should take special care when buying and selling an immovable asset. Control your commitments. Investment and speculation should be avoided at all times.
As the year ends, some personal accomplishments and the praise that follows will boost your self-confidence.
While minor health concerns will be a constant source of worry, your overall health seems to be satisfactory in 2021.
Nervous and digestive health issues are most probable. Loss of appetite, lack of sleep and general fatigue are some of the other minor concerns around September 2021. But good food habits and plenty of rest will lead to peace of mind and better health.
Leo (July 23 - August 22)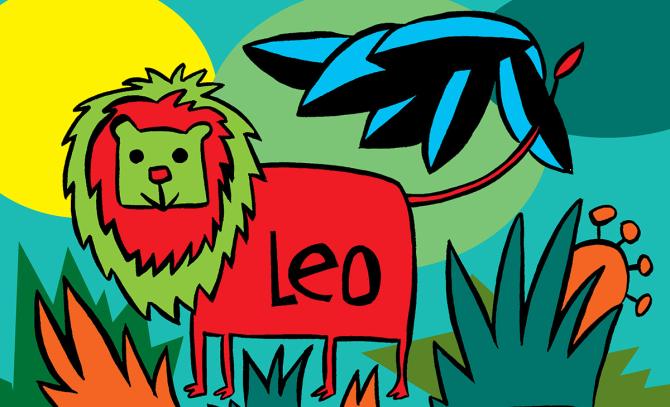 Ganesha says 2021 will be a rosy year for Leos on the career front. Promotions, pay hikes, expected transfers and changes shall materialise according to your wish and will.
Those in the financial and administrative fields can expect a marked improvement in their performance.
Artistic pursuits and those working in the hospitality industry shall do well.
In general, business ventures meet with enormous success. Financial positions shall improve considerably. Investments and speculative deals shall bring in good returns.
The early part of the year, however, will be stressful. At this time, avoid speculative and investment options.
Family and social life brings peace to Leos in 2021. The second half of the year will be better than the first half due to improved finances.
Marital and conjugal life will be satisfactory. Expect better bonding with near and dear ones. Social life will be good.
The last quarter of the year is auspicious for those Leos looking to get married. Improvement to the house is also predicted towards the end of the year.
Sound health and mind are forecast for Leos for the year 2021. The first half of the year would be problem-free, though the last quarter of 2021 is likely to bring in some minor health concerns.
Stomach and breathing ailments shall surface, but there would not be any major impact on life. Meticulous health plans shall bless Leos with a healthy body.
Virgo (August 23 - September 22)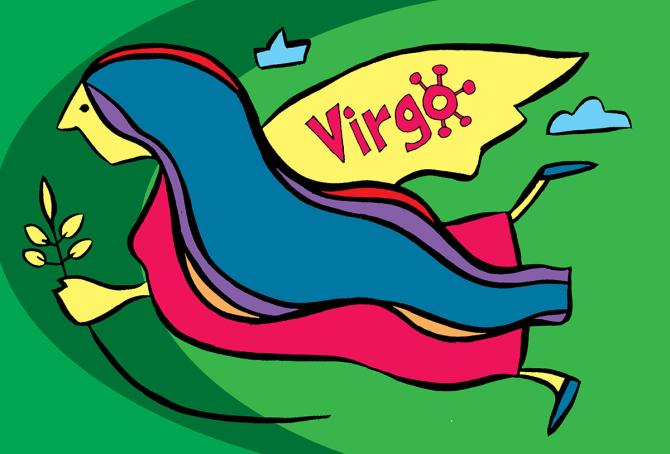 Ganesha says your effort and work in the past will now bear fruit now. The year 2021 will bring higher levels of gain and an increase in income. It will also see an increase in your friends's circle.
In January, you will be in the mood to re-organise certain areas of your life. You might feel that you have been going round in circles; you need to stop and get your bearings.
In April, you need to deal with issues that are constantly hanging over you like a dark cloud.
The only way to get anything done is to work diligently behind-the-scenes. In May, your mind will be alert and on the ball. This will help you to spot the problems, flaws or discrepancies that are affecting your efficiency.
From July to August, travel in connection with business will bring the kind of results you never imagined for yourself. Financial affairs will start to improve in August.
In September you need to slow down and try to stay calm before making comments or taking action.
In October-November, you will take important decisions concerning your long-term future. Towards the end of the year, important decisions regarding long term relationships will be made as well.
Libra (September 23 - October 22)
2021 will be one of the most vibrant and adventurous years of your life.
February is a great time for you to relax and look forward to the pleasing months ahead.
There will be an increased flow of money as both your income and expenses rise.
April brings opportunities for marriage for the unmarried. Sudden litigation, or worry about litigation, could come up during this period too.
Relocation and changes in career should not be contemplated since these decisions could bring discomfort. Lack of satisfaction at work could prompt you to seek a change but it is avoidable since not much success will come in eventually.
Income will be unexpectedly high till August 2021. Avoid conflict with friends as they will be the ones who will help you in need soon.
Overall, the year is positive as long as you keep your focus on what you are currently doing and not change the outlook too much.
You can delve into the root of the problems you facing with the help of a little research. Your mood will be less outgoing and more introverted during the latter half of the year.
Scorpio (October 23 - November 21)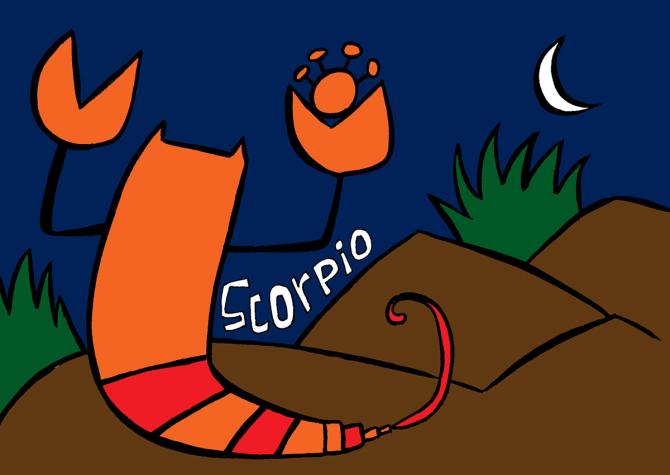 The year 2021 is very favourable in the career field for Scorpions. But the going is likely to be tough during the latter part of the year.
The first quarter of the year is very good. Your relationship with authorities and peers needs to be kept balanced, else problems are likely. Promotions and pay hikes are on the cards.
Social and family life meets with impediments this year. The second quarter of the year would be full of domestic problems which shall bring in worries and anxieties. But the last half of the year shall be better with goodness in relationships.
The middle part of the year would be a favourable period for those aspiring to enter wedlock. Love relationships shall materialise and conjugal bliss is assured for Scorpios in 2021.
It will be a tough year for students and researchers. Unwanted hindrances arise and will be a source of discouragement but determination and hard work will ward off all negative impact.
Overseas travel is on the cards for those into research and higher education.
Sagittarius (November 22 - December 21)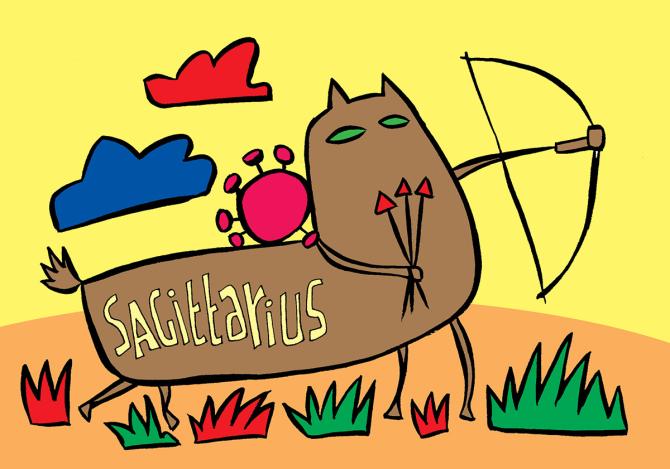 Ganesha says investments and speculative deals shall rope in better finances. Those in the fields of banking and finance shall reap good returns.
2021 begins on a positive note for you. This year, your inherent tendency to be dynamic and hardworking will bring success in all aspects of life.
Your level of motivation as well as your ability to work hard will be on the rise. Enemies will be active but a positive approach will help you overcome the competition.
January end will be a period of significant changes in on the career front.
February to June will be a crucial period. New projects or major life decisions should not be taken during this time.
Your actions and activities will become low profile and somewhat ineffective during the last quarter. Avoid undertaking major plans or activities during this period.
New friendships and contacts will develop in July. This will also be a period of unexpected gains.
In August, your expenses and monetary commitments will rise. During the last quarter of the year, you will listen to the creative suggestions of your heart.
This will help you brighten the surrounding environment and bring more excitement into your life.
If you are single, love is in the air in September, October and November. Wedding bells are ringing all over -- a new romance will fill your life will enthusiasm.
Capricorn (December 22 - January 19)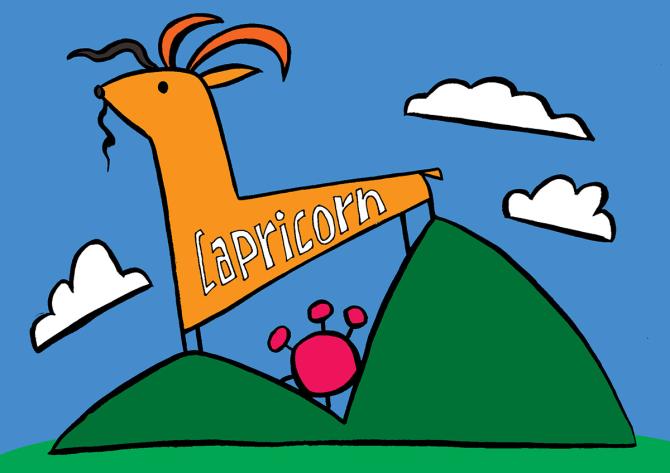 Ganesha says the year begins with a warning bell. You need to be on your toes and take care of a matter that needs urgent attention.
Your concentration and presence of mind will play a key role in your success in 2021. This year will increase your stature both internally and externally; you will be more confident.
Your personality will undergo certain transformations that will increase the respect people feel for you.
Some serious decisions need to be taken in February. As these decisions will have far-reaching consequences, they need to be handled with due caution. Taking things for granted will cause severe losses.
March, April and May will be full of ups and downs. The downs will cause some disappointment but will also teach you a lesson. Look at the same issue from different perspectives and you will see you have reasons to rejoice.
June and July will be a period of calmness. But be warned! This is the calm before the storm. Prepare for the changing situations. Interviews and meetings for new deals might be slightly disappointing.
You will have some tough choices to make in September and October. Circumstances will not be as smooth as they appear.
In November, you will feel restless and dissatisfied with yourself. It will be a gloomy scene wherein you might feel that you failed to achieve the targets you had set for 2021.
Remember, even the darkest clouds have a silver lining. Bounties of success and accomplishments will conclude your year on a happy note!
Astrologist Chiraj Daruwalla can be contacted on his Web site, www.bejandaruwalla.com.
Feature Presentation: Rajesh Alva/Rediff.com