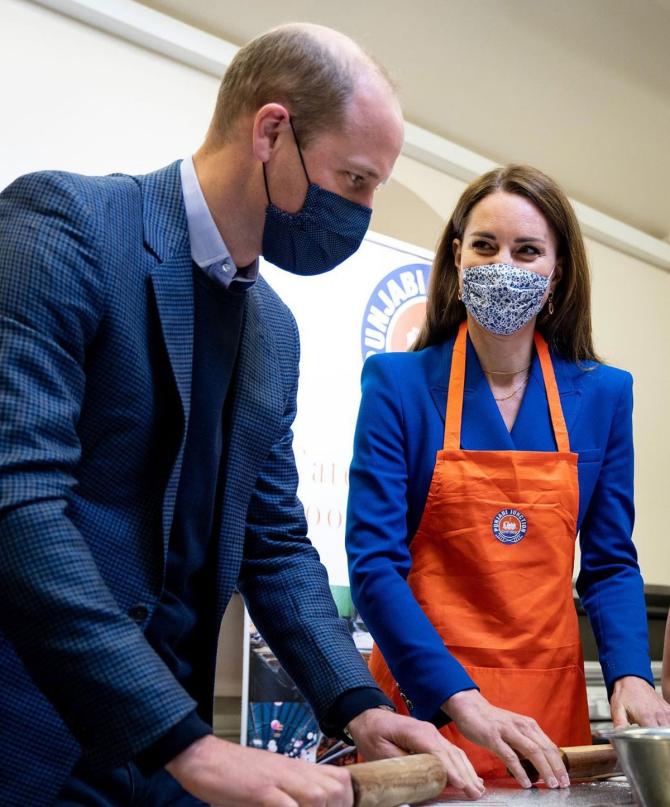 Prince William -- second in line to the British throne -- and his wife Kate, who are on a visit to Scotland, showcased their culinary skills as they cooked up a storm in a community kitchen.
The duke and duchess of Cambridge met with members of the Sikh Sanjog group to help them prepare meals for disadvantaged communities in Edinburgh.
In a video posted on YouTube (external link), the Royals can be seen rolling out rotis and help pack hot curry meals for distribution.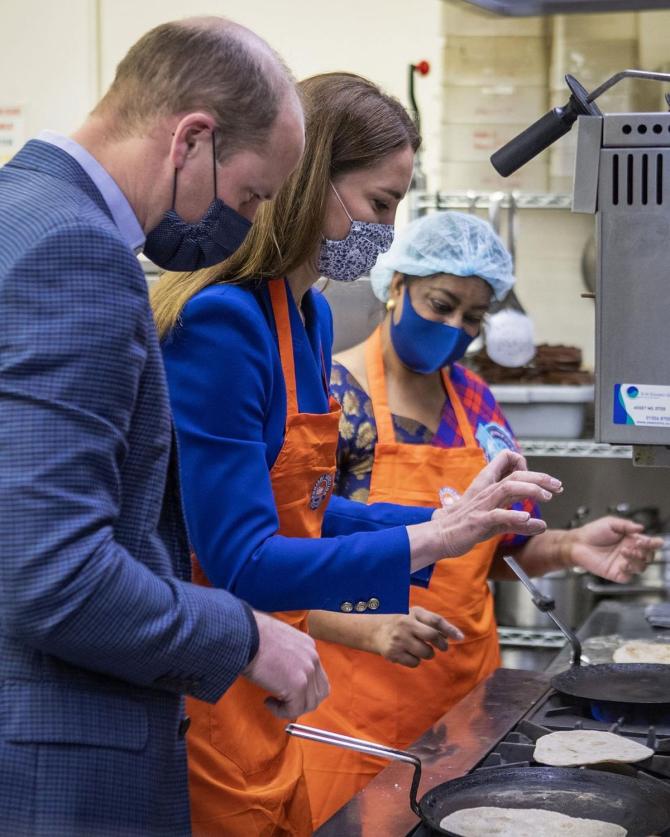 Rolling out perfect round rotis with a little bit of assistance, Will and Kate took turns in cooking it on a tava.
While William tries to cook the roti using a pair of tongs, Kate is seen using her hands to flip the Indian flatbread.
Established in 1989, the Sikh Sanjog have set up a service to provide hot curry meals twice a week to disadvantaged people in the community during the lockdown.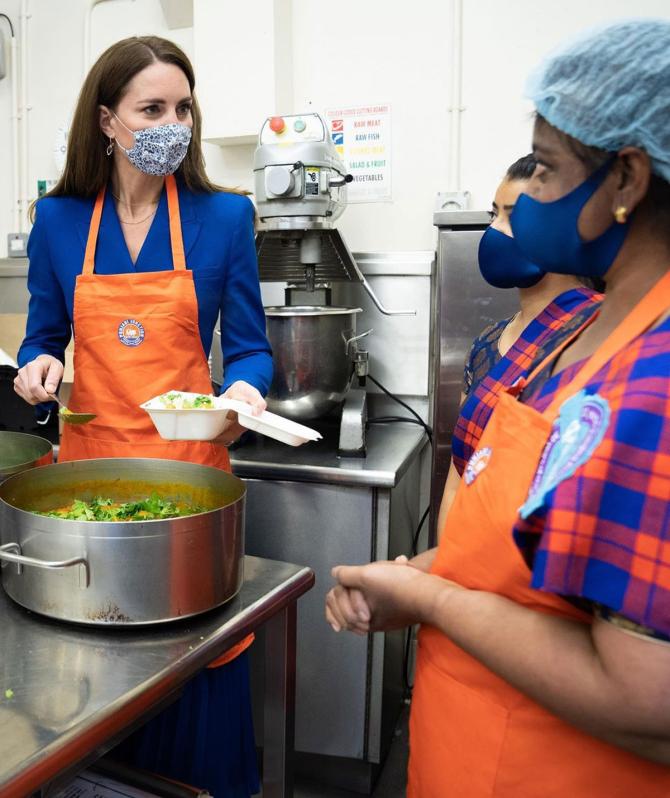 During their time there, Kate revealed that she 'loves' curry.
William added that he loves curry, but not too spicy. 'She (Kate) likes a bit of spice. I'm not too good with spice,' he said.
After joining them in the kitchen, Kate and Will joined one of the Sikh Sanjog's youth groups in preparing entries for a competition to design the cover of their new book.