Whether rowing or greeting a head of state, style icon Kate Middleton got it right every time on the latest royal tour.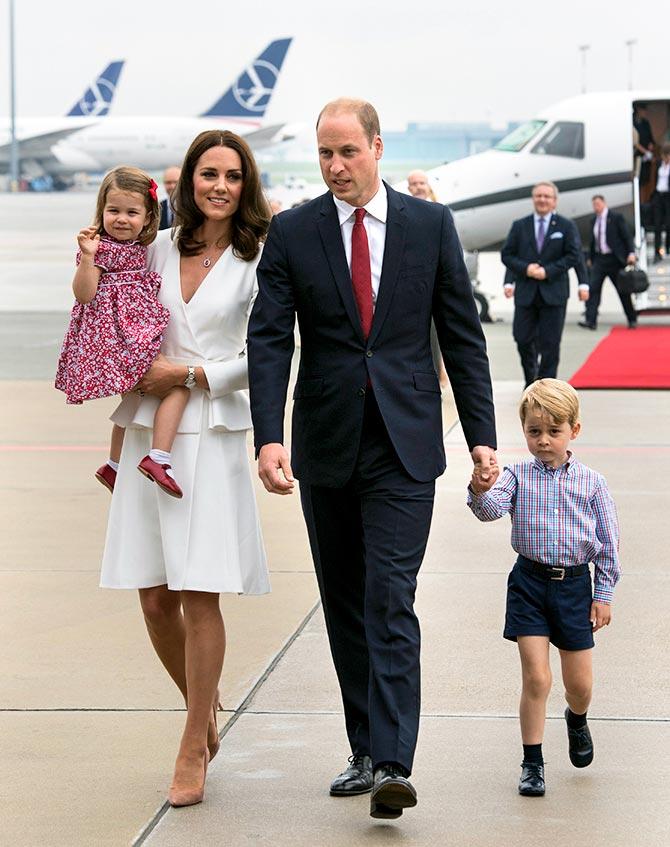 The airport look: Princess Catherine, Duchess of Cambridge, and Prince William, Duke of Cambridge -- and their children Prince George and Princess Charlotte -- arrive in Warsaw on July 17, kicking off a five-day tour of Poland and Germany.
Photograph: Arthur Edwards/Getty Images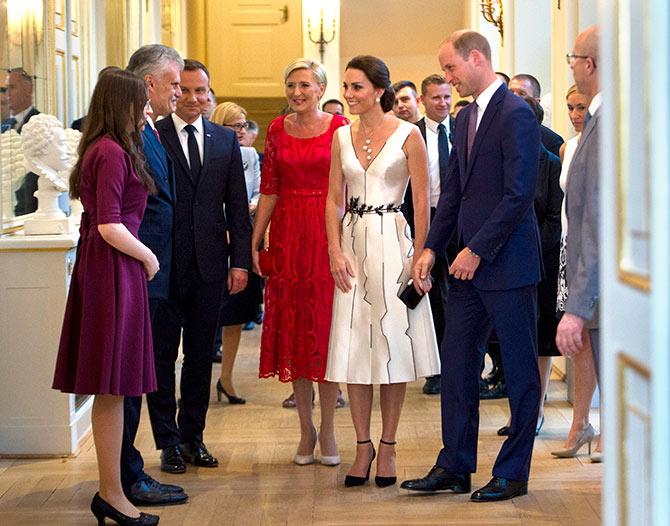 Downton Abbey feels anyone? At the Queen's Birthday Garden Party on Day 1 in Warsaw.
Photograph: Julian Simmonds /Getty Images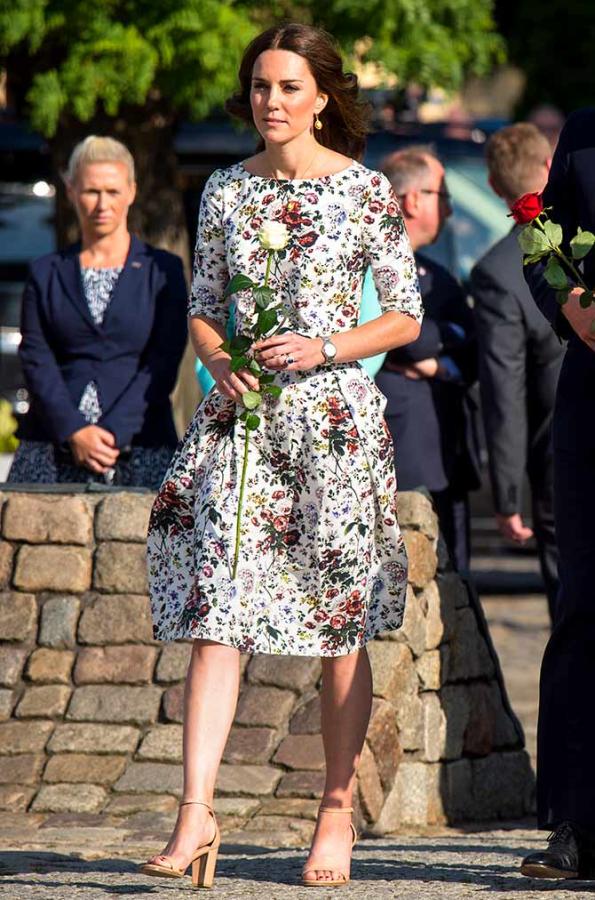 Saying it with flowers: At the former Nazi concentration camp Stutthof in Sztutowo, Poland on Day 2.
Photograph: Dominic Lipinski/Getty Images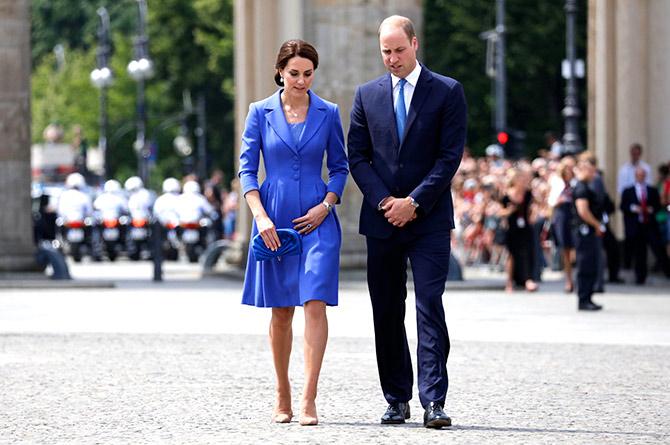 The Duchess of Duke Street: The royal couple arrive at Brandenburg Gate in Berlin, Germany, on July 19.
Photograph: Sebastian Reuter/Getty Images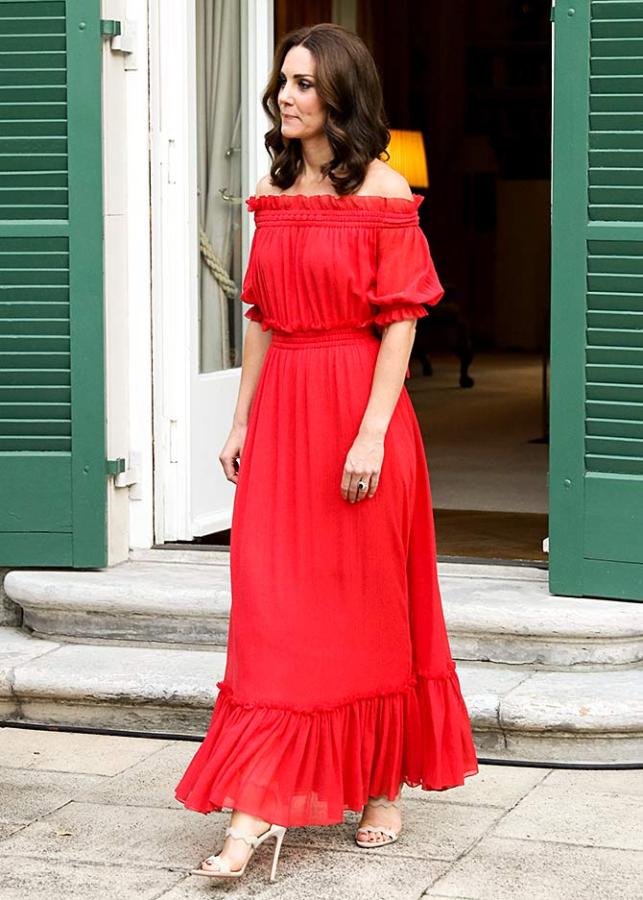 Red hot: At the British Ambassadorial Residence party celebrating the Queen's Birthday.
Photograph: Chris Jackson/Getty Images
Regatta ready: Holding her own in the rowing race between the twinned towns of Cambridge, UK, and Heidelberg, Germany -- and against Prince William's team -- on July 20.
Photograph: Thomas Niedermueller/Getty Images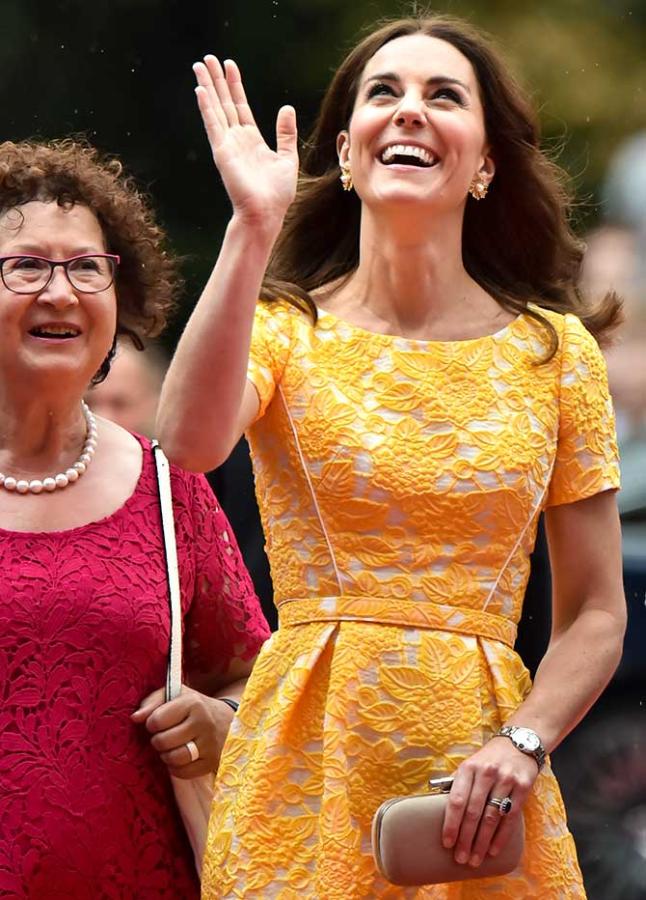 Sunny outlook: Bringing cheer to the German Cancer Research Institute in Heidelberg.
Photograph: Dominic Lipinski/Getty Images
She's got the look! Turning heads at a reception in Berlin on July 20.
Photograph: Britta Pedersen/Reuters
Hands-on mommy: The Duchess departs from Hamburg on July 21.
Photograph: Julian Simmonds/Getty Images
Can't get enough of Kate Middleton's style files?
Check this out: The 17 outfits of the princess's India tour