'Young kids need guidance for online studies.'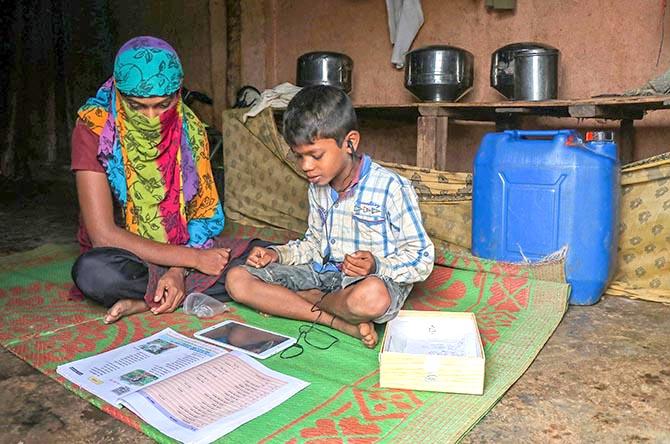 Mily Chakravorty, parent of a Class 3 student
Online classes have created havoc, both for children and parents.
We were already facing lower payouts, higher frustration and lower patience levels.
Online classes are only adding to stress.
We are dealing with extended power charges, followed by Internet charges due to low bandwidth on mobile.
There is an increase in onscreen exposure and time spent on digital devices.
There is huge pressure on young kids due to non-completion of class/home work sent on WhatsApp through videos and links etc.
Parents who have more than one child are finding it cumbersome.
Kids have also started getting irritated.
Working parents feel guilty because they are unable to find time.
Young kids need guidance for online studies because they are not able to understand the lessons and process on their own simply by watching a recorded video .
I'd like to know how we can cope with this extra pressure.
---
Dear readers, are you a young parent or a student?
How are you dealing with online classes during the lockdown?
What are your concerns and going forward, how do you plan to address them?
Please share your stories, experiences and suggestions.
Simply write to getahead@rediff.co.in (subject: Coping with online classes) along with your NAME, AGE, LOCATION and details of your child, if you are a parent. We'll feature the best responses on Rediff.com.