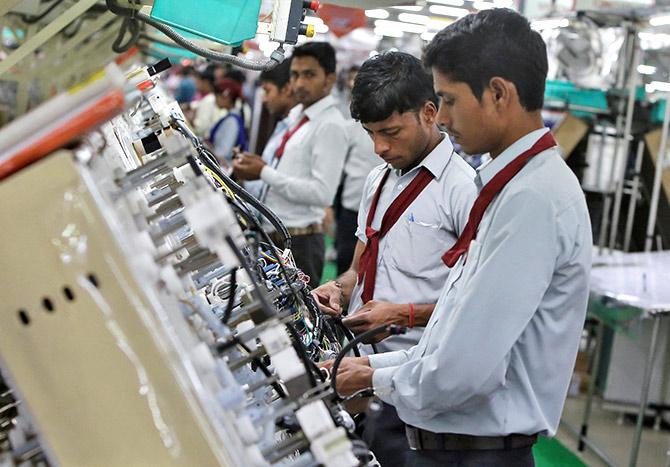 The pandemic has struck hard at the economy, and millions of people have lost their jobs during the lockdown. Now that the restrictions are being lifted, the job market is slowly opening up.
Betterplace, an Indian tech platform for bluecollar workforce management, in its yearly blue collar jobs report, says the overall demand for jobs would be 14 lakhs (1.4 million) and the gig economy will lead 80% of the overall demand.
Pravin Agarwala is the co-founder and CEO of Betterplace. He has an engineering degree in electronics and telecommunication and an executive MBA.
An industry veteran and entrepreneur, Agarwala was VP and global head at SAP Labs India before launching Betterplace in 2015.
Agarwala tells A Ganesh Nadar/Rediff.com about the jobs scenario at a time when the economy is opening up.
In a country as vast as India, isn't the demand for 14 lakhs jobs a very low figure?
The overall demand must be much more. We have only taken a few sectors for chosen customers for our report.
Why do you say that the gig economy will lead the demand?
In the current scenario, e-commerce delivery is flourishing, driving demand.
Nobody is sure about the position six to 12 months from now. So they are looking for a temporary workforce.
E-commerce has grown 15% overall.
The demand is lower than last year's. Is it because of Covid or are there other reasons too?
Largely because of Covid, it is the major reason.
Logistics and healthcare have grown. Some sectors like hospitality and transport have suffered.
In 2020 the demand should pick up as the lockdown restrictions were relaxed. Still, your report says demand in Q2 dropped by 80% compared to Q1. Why is that?
We are talking about the calendar year, not financial year.
From January to March, the job market was okay. April to June the demand was low. June it started picking up, and July, August was fairly good.
Your report says there will be massive growth in job opportunities in tier 2 and tier 3 cities.
In tier 2 and 3 cities more people are ordering online, so the growth is more. There is growth in tier-1 cities also. They were always ordering online, so it is growing at a slower rate.
Many migrant workers went home when the pandemic struck. What are the essential needs employers need to provide in order to get them back?
They have to create awareness about how to be safe. People who want to come back should be provided hygienic food and clean staying facilities. Mediclaim and medicare are very important.
The lockdown has been lifted, but the pandemic is not over, so what are the precautions workers need to take when they get back to work?
They should keep safety measures always in mind. Wearing a mask, frequent hand washing and maintaining social distancing is very important. They should be very careful when they are traveling.
They should take care of the ecosystem they are working in. People falling sick should see a doctor and isolate themselves. They should not endanger their colleagues.
You say that 1/3rd of the job generation will be from the southern states of Karnataka, Tamil Nadu and Telangana. Why is the North lagging behind?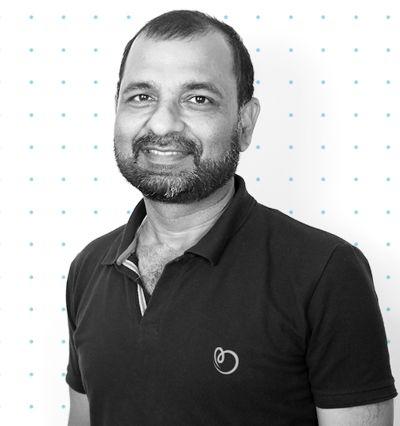 The North is not lagging behind. The sectors we focused on, like logistics, the South is doing better.
In the North and West it is manufacturing which drives demand, which we did not focus on.
In healthcare the North and West are doing better.
Your report says that four big states are home to 70% of the migrant workforce. What is the reason for this?
It is completely demand driven. The demand is now in these four states. Their ecosystem also develops.
For example, there is a demand for security guards in Bengaluru and they are coming in from Assam. They are coming here as they have worked here before.