The extra skills you acquire set you apart, differentiate you from your peers and fast track your career.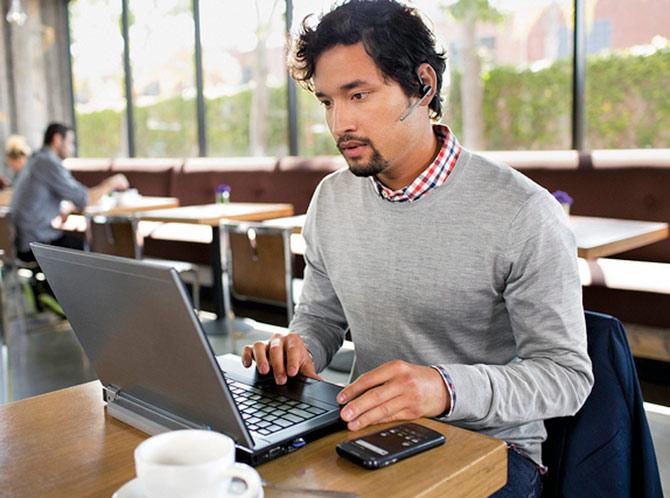 'Life is a constant race that starts even before you are born. It takes all the running you can do, since everyone around you is running the same race as you are. If you want to get ahead of the pack, you must run at least twice as fast!'
At all stages in life, we're in a quest to stay ahead. But usually, once we settle into a job, only a few invest in upskilling.
Why do we need to invest in continuously upskilling ourselves? Or put differently, is there any other way to remain relevant in a fast-changing dynamic world?
1. Upskill for growth or get knocked out from comfort
As you get comfortable in the status quo, the effort to improve reduces.
The time spent on the phone, reading emails and messages, checking social media might be all worthwhile tasks but they merely keep you in the same place.
Pause and analyse your daily routine, invest in learning a skill that could make you far more efficient. Remember, it's important to stay relevant or run the risk of losing to competition.
2. Outrun disruption
According to a recent PwC study, 55% of employers feel that skills shortage is causing an inability to innovate effectively.
The unprecedented pace and scale of technological disruption brought on by the fourth industrial revolution is affecting the operational functions across all industries.
Automation has and will continue to replace a lot of existing skills, but we can remain critical resources if we build industry-relevant skills that are the need of the hour.
3. Future-proof yourself, future-proof the organisation
In the new normal, organisations need to match displaced talent with open skill-adjacent positions, and transfer those with skills in high demand to critical positions within the organisation.
This makes it crucial to aggressively invest in upskilling to remain valuable to the industry.
Future-proofing requires not just closing existing skill gaps but strategically evaluating the changing skills required for the future and making sure we acquire those.
4. The more you know, the more you can do
Change is occurring at breakneck speed. Regardless of industry, multi-faceted talent is most sought after.
It's important to equip yourself with multiple skills, like polyglots, to survive a world with fewer jobs.
Most forward-looking companies provide a robust library of e-courses that enable e-learning with a certification that helps build a highly skilled talent pool, ready to take the organization to new heights.
5. Having functional skills isn't enough
Referring to research by Microsoft on the future of learning, only 42% of employers believe new Gen Z graduates have the skills necessary to be adequately prepared for the workforce, providing an opportunity to reinforce existing talent with important skills such as creativity, innovation, design thinking, collaboration, and problem-solving.
These skills are likely to witness renewed focus as employees are pushed to innovate, solve new business problems.
6. Learning is not just satiating curiosity; it's a lot of fun!
Gamification in learning has boosted learner engagement, and microlearning has improved the flexibility to learn wherever and whenever possible.
Fun segments like trivia games, podcasts, and real-life simulations are now part of immersive offerings for upskilling professionals.
7. Great utilization of time at near zero effort
Learning can easily occur without disrupting our existing work-schedules.
Nowadays, content is bite-sized and engaging, and little nuggets of knowledge make it easy for us to grasp new subjects with the least amount of time and effort.
8. Better collaboration, higher rate of success
Every team member brings a particular skill to a project.
Working in cross-functional teams with people with different skills helps in learning organically.
It's a great way to develop skills, share expertise and create an open and inclusive culture. And to ensure the success of a project, one must constantly transform and bring their best to the table.
9. Knowledge is power
Whether through formal education, life experiences or skill enhancements, constant learning makes you look at things in newer ways, with a fresh perspective.
Having a wider outlook in life helps you approach a problem differently and build creative solutions that have a larger impact in this customer-centric world. This leads to higher motivation and higher morale.
10. Competitive advantage
Simply put, if you continuously equip yourself with skills relevant not just to your current role but advanced ones too, you have the competitive advantage to stay ahead.
The extra skills you acquire set you apart, differentiate you from your peers and fast track your career.
We must constantly assess our strengths and weaknesses to gauge where we stand and chart a learning path to where we'd like to be.
Professional roles are evolving, driving the need to change the composition of talent in organisations. We need to keep up or get left behind.
---
Sanjeev Goel is business head at Manipal ProLearn. He can be contacted on ga@rediff.co.in
---