'A lot of people who quit felt they have been in the organisation for way too long and needed a better or challenging career role to advance in their careers.'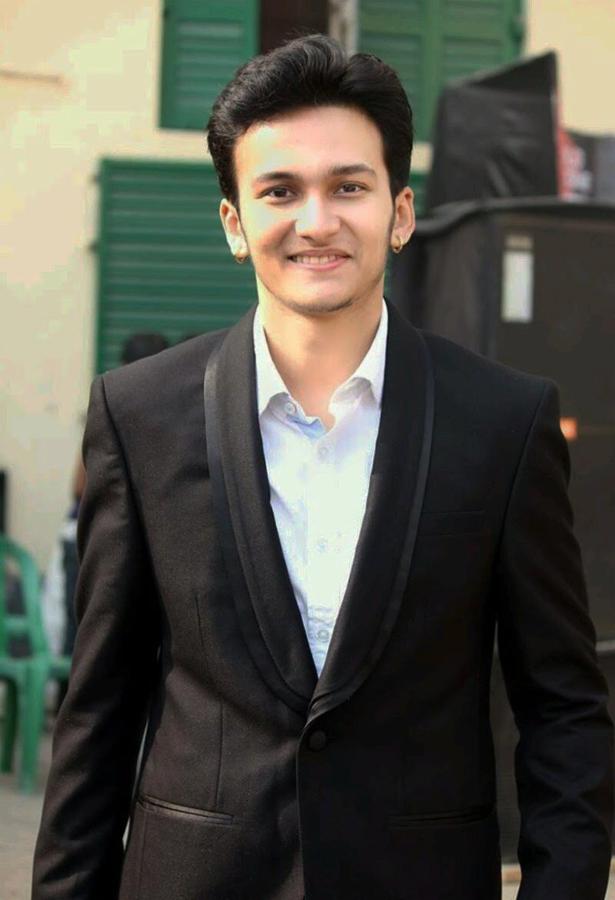 When Kolkata-based Subham Sinha bagged a two-month work from home internship at the Tata Administrative Services last year, he was too excited to be working with TAS.
For a student of MBA-human resources at XLRI-Jamshedpur, it was a huge opportunity to contribute to an important, valuable project that would change the way organisations hired and retained its employees.
"The insurance industry is known to face a lot of attrition and Tata AIG was going through a similar challenge. So I was asked to devise a model that would explain or point out the probability of an employee leaving the organisation," the 24 year old tells Divya Nair/Rediff.com about the project.
Between April and May 2020, Subham gathered a sample size of present and past employees of Tata AIG for this interesting project. After exchanging several confidential e-mail and telephone conversations, he could categorise employees into three different categories: Red, amber and green -- ranging from high risk behavior to low risk behaviour.
In December 2020, Subham submitted the project titled 'Attrition Prediction Early Warning RAG (RAG meaning red, amber, green) Mode' that he did with Tata AIG for the Business Standard Best B-school Project Award 2020.
The national level b-school competition received as many as 165 entries from 110 management schools across the country.
The competition was judged by Ajit Balakrishnan, founder, chairman and CEO of Rediff.com; Ambi Parameswaran, founder, brand-Building.com; Rajat Gupta, leader, McKinsey's global energy and materials sector' Rajkamal Vempati, head of human Resources, Axis Bank; Lloyd Pinto, president-HR, CG Power and Industrial Solutions.
Each of the projects were scored on the following criteria: Understanding of the problem, quality of research and analysis, innovation and practical solutions, presentation skills and the students' ability to successfully answer the questions posed by the jury members.
Subham's project won the first prize in the virtual competition. "I have a math and stats degree in my undergraduate," he says. "I could use my knowledge of statistics and data for this project."
For the final outcome, I could pull the data analytics and figure out a model featuring a list of employees who are likely to quit the organisation with an exact probability of upto 3 decimal degrees," he explains.
"Along with this," he adds, "I could provide the top three reasons why employees would leave the organisation -- for example, the supervisor is not co-operative, getting a better compensation, better career opportunities etc."
To understand the attrition rate, Subham first compared the list of people who quit with people who have been with the organisation for more than three years to know the differentiating behavior between both of them.
"For example, people who have left tend to take more unannounced leave before they quit. Also, some of the people who quit had either got married or had become a parent. So if we could identify these behaviour patterns, it may be easier to understand and maybe even stop people from quitting," points out Subham.
As part of the project, he identified over 70 indicators or risky behaviour exhibited by quitting employees which was further shortlisted to 15 and later three.
The top three risky behaviour (which were later divided among employees from lower and higher management) included higher compensation, non-co-operating superiors and career development.
"A lot of people who quit felt that they have been in the organisation for way too long and needed a better or challenging career role to advance in their careers," he adds.
In contrast, employees who stayed with Tata AIG for more than three years felt that the Tata group has a good brand presence; team and the ability to switch roles within the organisation.
When quizzed by the jury how Tata AIG's attrition model could translate to other organisations and be effective, Subham said the main model would remain the same but the factors will change and can be identified in similar fashion.
One of the greatest challenges while designing the project, Subham says, was to collate information and work on the project virtually.
"I was really looking forward to working in an office environment, but working from home had its own set of challenges. I had to manage everything virtually. The advantage was I could work directly with the CHRO (chief human resources officer) and VP-HR (vice president-human resources), I was reporting directly to them; so it was a huge learning experience especially at the start of my career," he says.
The pandemic, he says, has impacted the way organisations hire fresh graduates.
"We noticed a lot of seniors facing challenges as there was a hiring freeze in some sectors. Personally, I feel there are two types of employers -- one that is ready to hire freshers and train them on the job and one that requires experienced professionals," he elaborates.
"For example, if a job requires a lot of training or re-hiring, naturally the hiring costs go up, so in that case employers may delay the hiring and onboarding process. For freshers, with zero or minimal work experience I'd suggest to start their careers in FMCG (fast-moving consumer goods sector)," he says.
"If you have two years of experience, a tech role would be best suited."
His advice to peers looking to be placed during the pandemic is simple: "Be eager to learn; don't be rigid while searching for your first job. Have clarity on what you speak in your job interviews. Remember that career is a long term process and you can't be shortsighted."
As part of winning the competition, Subham will receive Rs 100,000, a certificate and trophy. Meanwhile, he is excited to be joining Ernst and Young's Bengaluru office as a consultant.