'I find inspiration in the most ordinary things.'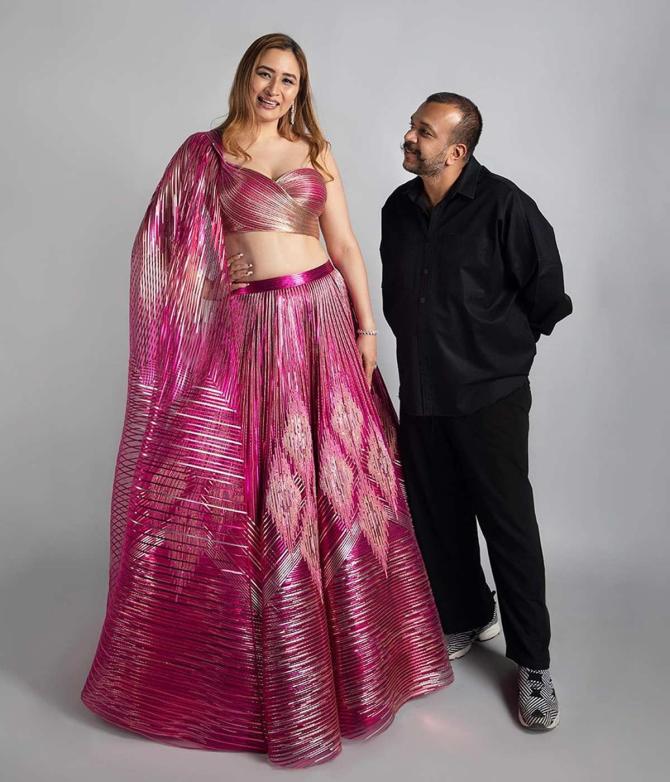 Mumbai holds a very special place in Designer Amit Aggarwal's heart.
"It signifies birth," he says, admitting that he still prefers calling it Bombay.
"I spent 20 years in Bombay, and 21 years away from her... for me the city resonates the same feeling as a mother does.
"It is not just home for many, it is also the birthplace of millions who come to here to be accepted and to dream.
"She (Mumbai) paints them in one colour, at the same time allowing each one to be themselves," he tells Anita Aikara/Rediff.com.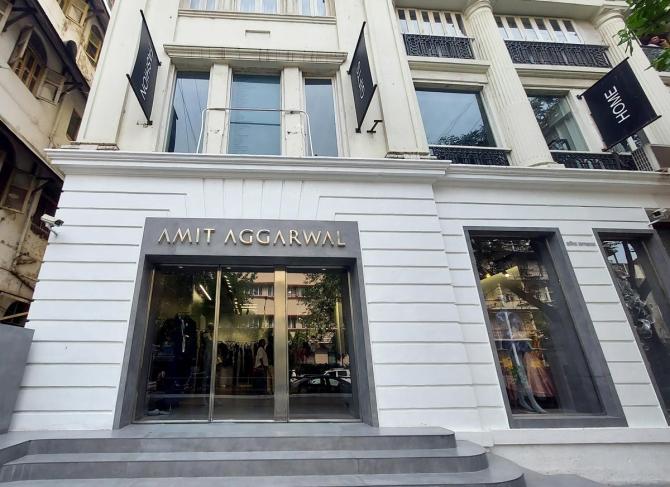 Amit did his schooling along with a few years of college in Mumbai before moving to Delhi for his fashion studies.
"I grew up in Goregaon, near Aarey Milk Colony (north west Mumbai). My parents still live there. That was the time when Film City was just coming up and it was literally like a jungle."
"I studied at St Thomas school in Goregaon and I did my Class 11 and 12 at N M College in Vile Parle (north west Mumbai)."
His day visits to South Bombay were "like going to a more magical part of Bombay" he reveals.
The city's mesmerising architecture, the bustling crowds, and the sea... all seemed to wrap themselves around him, forcing him to dream what it would be to wake up to the sight of the sea everyday.
"I'd dream of the lives of the people and what it would be feel like to open their curtains and see the endless sea as the sun took a bath in it."
The one thing Amit misses about not living in Mumbai is the proximity to the sea. "It is not a luxury I have in Delhi."
That is probably why when the designer recently launched his flagship store in Mumbai, he chose a location in South Mumbai that's close to the sea.
"The store's closeness to the sea, its sense of openness is something I really like.
"You move your neck and you can see the dome of the the Taj and the Gateway of India in one corner."
During the pandemic Amit stayed motivated by using the opportunity to take a break.
"I got a chance to rest, pause and spend time with myself. Also everyone who has been part of my business (what the designer calls the A family) have believed in me and have helped me in far more difficult times.
"I felt I needed to be with them in whatever capacity I could to make our bond stronger."
"That renewed sense of energy, when you think someone you love is in pain and you step up to do the best you can, despite not been strong enough yourself, motivated me.
"I had to keep going for the people who relied on me."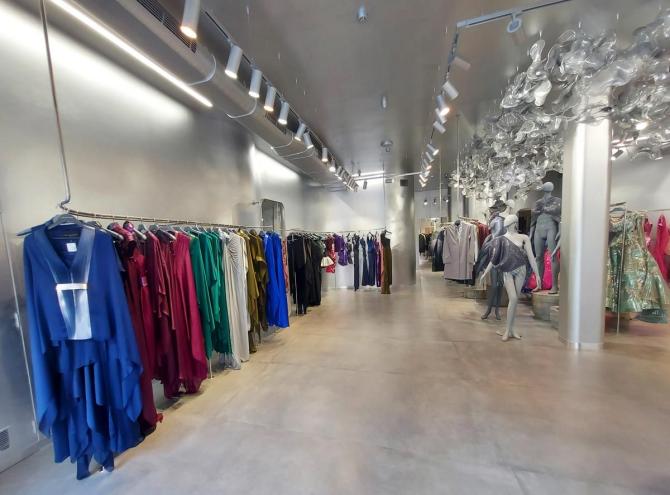 The pandemic gave Amit some time to think about where he was headed in his design journey.
"I got the time to think about what I was doing, what was my vision when I began, how far away I have moved from it, and how I could bring it back.
"The key emphasis was storytelling because there is a story behind what we create, and (post-pandemic) it came out stronger; there was a higher attention to visual connect and human stories.
"The one thing that has changed is more thought is given to the value that the brand will provide the consumer, and it's not always got to do with clothes."
Talking about the things that set his brand apart, Amit adds, "It is the ability to experiment, morph, change and surprise. It keeps me excited and I hope that's what keeps the onlooker excited as well."
What inspires him to create stunning silhouettes that look and feel good as well?
"I don't delve much in history," he reveals. "It was my least favourite subject."
"I had to mug and do a lot of things that my mother wasn't ever happy about.
"I am more excited about people's history and their stories," says Amit who finds inspiration in the most ordinary things.
"I don't know how it happens, but it could just be a conversation that makes me feel a certain way and I utilise that energy to design.
"If you have to put a visual connect to it, I definitely get inspired by modern architecture."
Amit would like to dress Priyanka Chopra some time in the future.
"We dressed her in the past, but I'd love to create something spectacular for her again.
"She has really put India on the international map, not just because of her skills as an actor but also her image.
"I have met her and her persona fills the room with so much energy."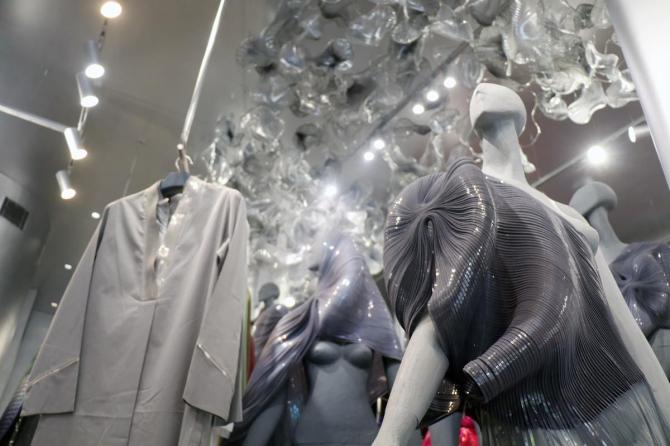 Fashion in the post-Covid era, he says, is not about trends.
"Clothing is ultimately a way of expressing yourself and the pandemic made that feeling stronger.
"It doesn't need to be about trends, if it makes you feel wonderful about yourself that's all that matters."
As for sustainability, he doesn't advocate brands trying to push too hard.
"You have to believe in it. It should come naturally.
"Today, everything just has a stamp of sustainability.
"I feel that if you are conscious about your actions, everything you deliver will be sustainable.
"If every human is conscious of their actions, the world will become sustainable on its own."
For students of fashion design, Amit has these nuggets of advice:
"Be honest. Understand why you want to be a fashion designer.
"Your reasons need to be very clear. Don't be in it for fame as it's the worst reason to be in the industry."