And she had to sign to that effect at the Kolkata Police headquarters in Lalbazar.
Ishita Ayan Dutt reports.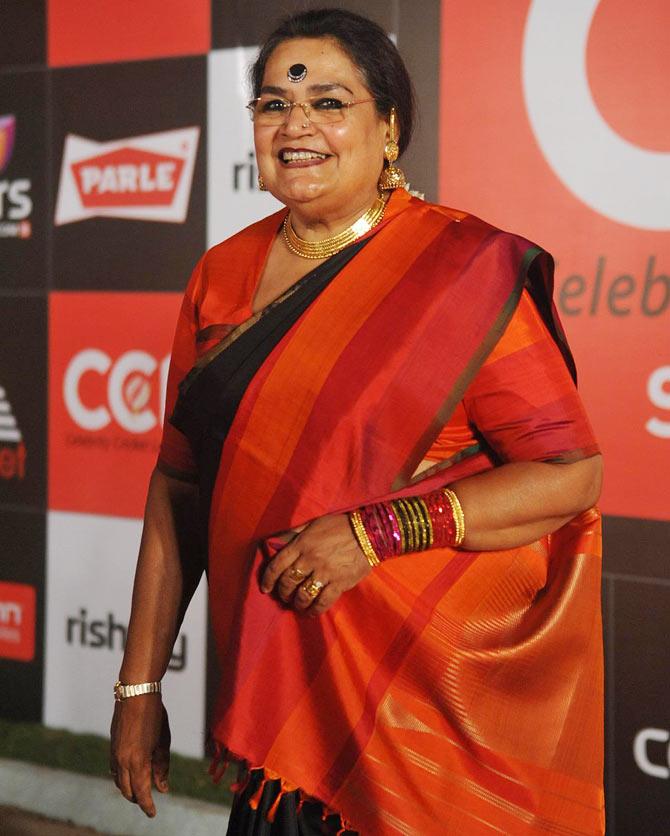 Before launching her singing career at Trincas, Usha Iyer (now Uthup) had to sign a permit at the Kolkata Police headquarters in Lalbazar.
It had two important clauses: a singer couldn't sit with a customer at a table and she was not allowed to solicit.
But Uthup, a sworn rebel, didn't give a toss about these rules.
"I solicited and I sat at the table, but not in that order," she says, adding, "The only scandal I had, I married."
She met Jani Uthup at Trincas, married and made Kolkata (she's originally from Mumbai) -- and Trincas -- her home.
Small wonder that she asserts, "I belong to Trincas and Trincas belongs to me."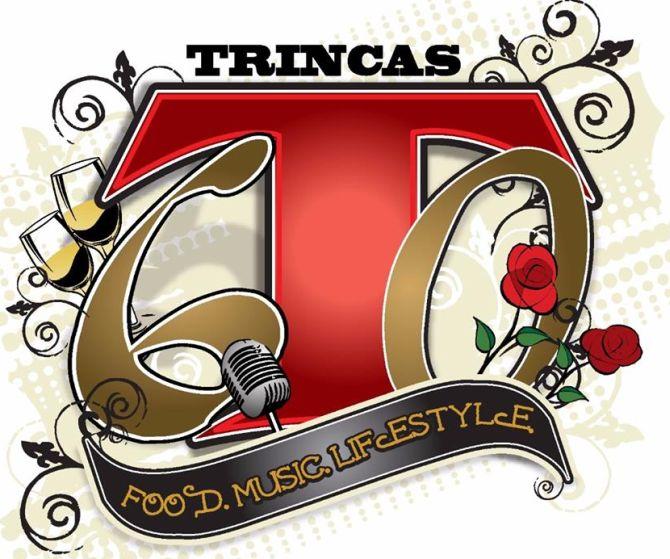 Trincas, which just turned 60, traces its origins to Flury's & Trinca's, a tea room on Park Street set up by two Swiss gentlemen, Joseph Flury and Trinca.
The Swiss partnership survived for about a decade before Flury's and Trincas went their separate ways sometime in the later part of the 1930s.
Trinca moved his tea room across the street.
In 1959, two friends, Om Prakash Puri and Ellis Joshua, who had worked together at the Oberoi Grand for some 16 years, acquired it and converted the quiet place into a restaurant with 'floor shows'.
Renovations took another two years.
A centre stage with a red velvet padded wall, large mirrors and ornate chandeliers were added, giving it a plush look.
"It was never closed during the renovations, though," says Anand Puri, a third generation member of the Puri family.
The Trincas, as it is known today, opened its doors in 1961 and soon became an icon of night life in Kolkata.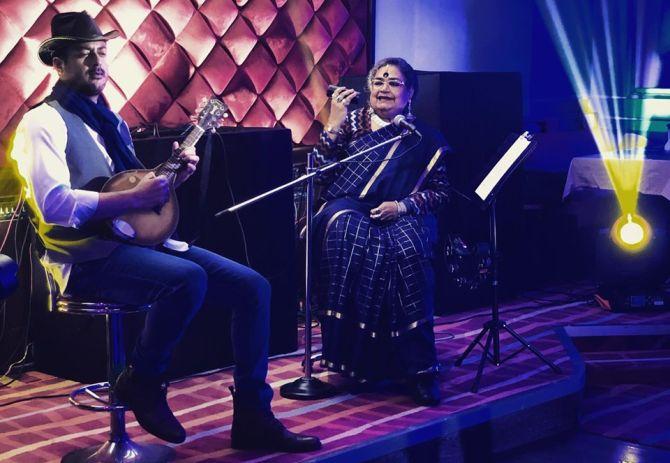 Celebrities, politicians and high court judges, all descended on it.
From political stalwarts like Jyoti Basu and Somnath Chatterjee to Amitabh Bachchan, Kabir Bedi, Sharmila Tagore, Tiger Pataudi and Uttam Kumar, Trincas was a magnet that attracted all.
Its major draw was musicians like Biddu Appaiah (of Kung Fu Fighting fame), The Trojans, Eve, Ajit Singh, The Cavaliers, Beat Four, Flintstones, Chequered Tricycle, Great Bear and The Savages.
Uthup descended on the scene in 1969 with her trademark Kanjivaram saris and hair adorned with jasmine flowers.
"When Uncle Josh wrote and asked me to sing here, I told him, I would love to, but I don't wear a 'frock'.
"He said, just come and sing in a sari," Uthup reminisces.
And so a girl draped in a sari appeared on the Kolkata's nightclub scene singing jazz, pop, folk, rock -- pretty much everything.
The music never stopped playing at Trincas.
Not when the expats left.
Or during the Naxalite movement that left the city high and dry as patrons from the corporate world emptied out.
Or when the Anglo-Indian community, which included some of the best crooners, started emigrating.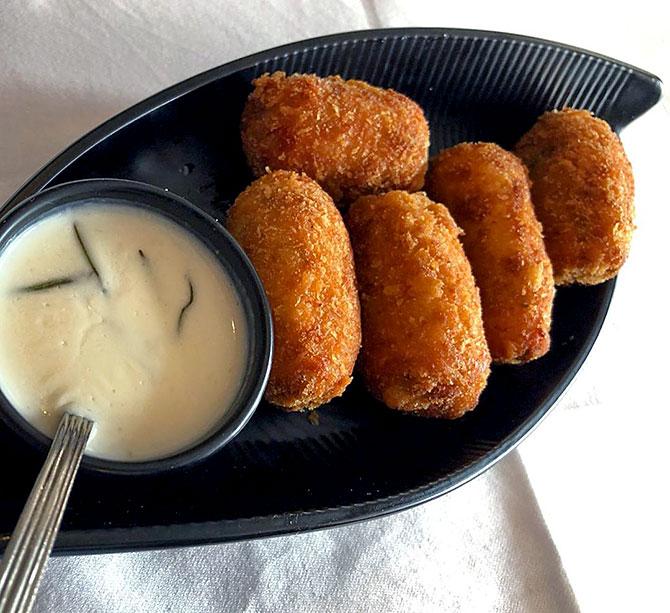 Most places on Park Street stopped playing live music when it became unviable after the state government imposed a 30 per cent entertainment tax.
Some, like the legendary Firpo's Restaurant on Chowringhee Road where the burra sahibs once dined, converted into marketplaces.
But not Trincas.
Today it stands as the only place on Park Street that has never brought the curtains down.
Live music remains its very soul.
Classic favourites like the continental dishes from the 1960s -- Chicken Chipolata and Chicken a la Kiev -- were always a bonus.
While some dishes have been reinvented with a contemporary twist, Puri assures that the tradition will always be kept alive.
"The core remains intact," he says.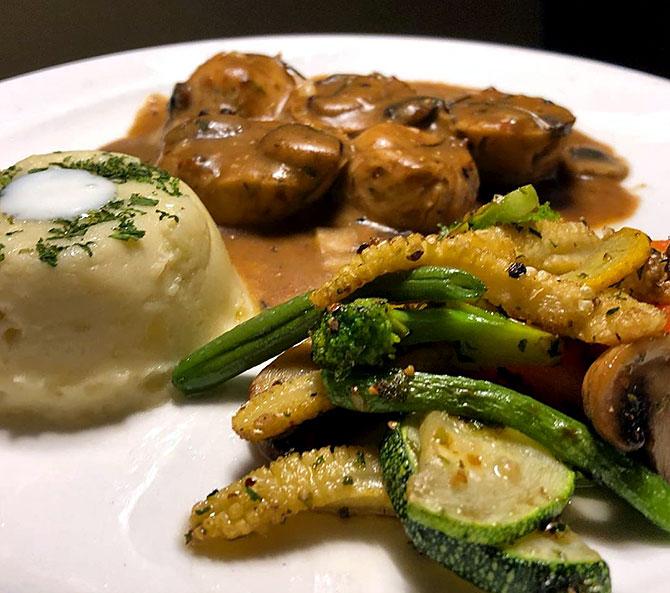 Trincas is reviving its old glory with gusto.
As a nod to its legendary 'Sunday Jam Sessions' of the 1970s, it has revived its 'All Day Sunday Music'.
Through the 1960s and 1970s, Trincas also had floor shows -- skits, magicians, jugglers and comedians -- between the bands.
In salutation to those, Trincas will now have 'Legacy Quizzes' (the first was a music-based quiz).
Puri believes that Kolkata is going through a quiet renaissance of sorts, what with cool cafes popping up, the jazz scene opening up and the younger generation rediscovering hidden gems.
"Trincas fits right into all this," he says.
The showstopper, however, was 'the 60/50', a two-day live performance by Uthup at Trincas to celebrate 60 years of the restaurant and 50 years of her very first performance at the place once known to be the Mecca of musicians.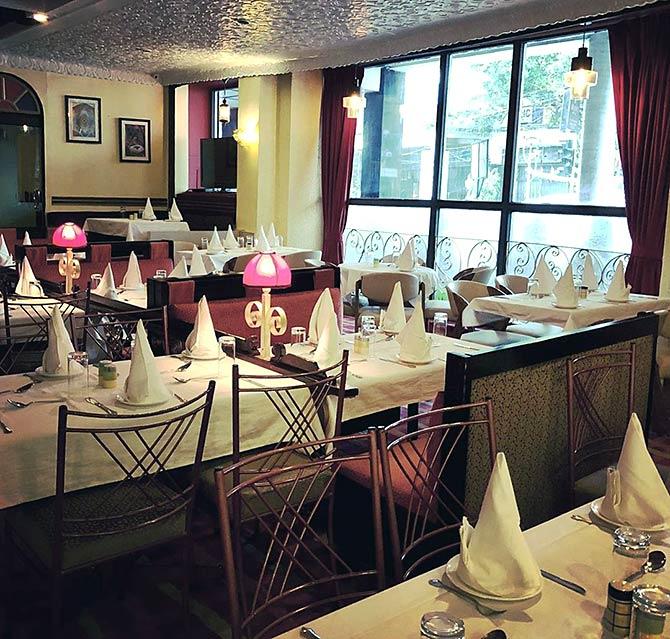 On September 27 and 28, Uthup again took centre stage -- a space that was hers for years.
The padded red velvet wall that forms the backdrop wasn't the same one, though.
And neither were the chairs.
But there were two glorious reminder of yesterday: the chandelier and Uthup.
Here's to more music, Trincas.