The latest beauty challenge involves you to put on bright, heavy makeup inspired by the American Bratz dolls.
Photograph: Kind courtesy Len Kalul/Instagram
If Barbie dolls were cute and perfect, Bratz dolls were just the opposite.
They looked fuller, had pouty lips and flaunted heavy unreal makeup.
Just like Barbie dolls, these bratty-dolls were quite the craze among teens in early 2000 when they were launched.
In a revival of sorts, a lot of women have been showing their love for the brat dolls by dressing up like their favourite Bratz characters.
With glossy and pouted lips, colourful and eye popping makeup, models and beauty bloggers are challenging each other to take the challenge.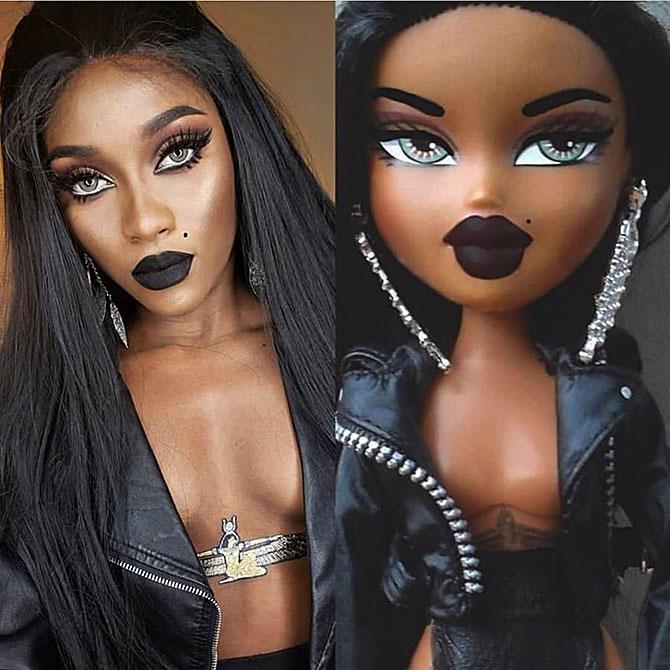 Photograph: Kind courtesy yapbiiguzellik/Instagram
So far over 65,000 people have bee tagged on Instagram as taking the challenge.
While some of them are calling it 'bizarre' and 'over the top', others are loving the sass and making it seem like a makeup revolution.