Desist from public nuisance or face the music, Mumbai Police has warned.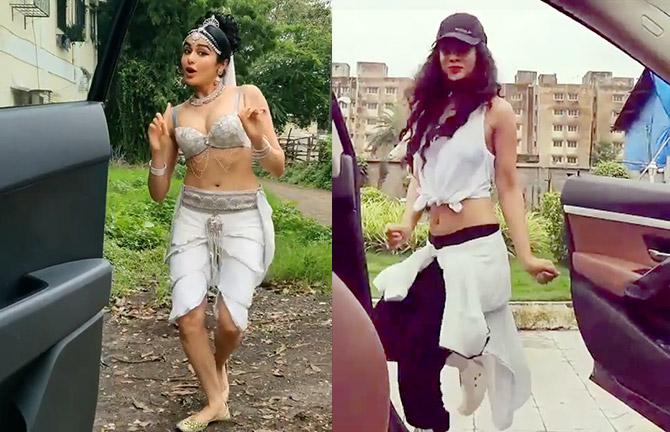 It's not unusual for stars to go out of their way to promote their film, album or a single.
Remember #BeatPeBootyChallenge by Tiger Shroff and Jacqueline Fernandez?
It was all about matching your steps to the song 'Beat Pe Booty' (from the film A Flying Jatt) and to upload the video online. You could also tag your friends to pass over the challenge.
Well, the latest to take the Internet by storm is KeKe challenge.
On July 10, Canadian singer Drake released the song 'In My Feelings' from his album Scorpion.
Then we saw Instagram comedian Shiggy posting a video of him grooving to the song on the road and called it the #InMyFeelings or #ShiggyChallenge.
The next thing we know is people are tagging each other to take the #InMyFeelings or #KekeChallenge.
What is the KeKe Challenge?
The challenge which has now gone international, involves you to step out of a slow moving vehicle and dance to the song while the car is still in motion and then get back in the car to complete it. All this while someone films you from inside the vehicle.
So far, Will Smith, Ciara and back home Adah Sharma, Nora Fatehi and Nia Sharma have successfully taken the challenge.
None of these celebrities have encouraged you to try it while driving, cause nuisance or risk your life.
But turns out, there have been several incidents where people have fallen off their vehicle, been hit by a pole, moving car and put unsuspecting travellers at risk while attempting the challenge.
Given the dangerous repercussions, police officials from around the world, including India, Spain, the US, Malaysia and the United Arab Emirates, have warned citizens against taking the dance challenge on the road.
If you are caught trying it in Mumbai and Noida, you could face penalty and criminal charges too.
'Dear Parents, whether Kiki loves your child or not, we are sure you do! So please stand by your kids in all the challenges in life except KiKi Challenge,' Noida Police tweeted.