It maybe the latest fad in the beauty world, but Kim is surely not a fan of it anymore.
Photograph: Kind courtesy Bar Refaeli/Instagram
There seems to a new fad among the beauty bloggers -- Vampire Facial.
As the name suggests, the facial is considered to be a 'diabolical' beauty ritual, where the person is injected with their own blood for 'wonderful' skin.
The procedure essentially involved extracting blood from the person undergoing the facial, processing it to the plasma consisting of platelets and growth factors and then re-injecting it to the person's face.
Vampire facial, or PRP (Platelet-rich Plasma), is believed to initiate a healing response in the skin with the help of platelets and growth factors, hence rejuvenating the skin.
While some people swear by the 'wonderous' effects, some people consider it to be taking the beauty too far.
Believed to be quite painful, the facial gained a huge of prominence after it was featured on the reality show Kim and Kourtney Take Miami.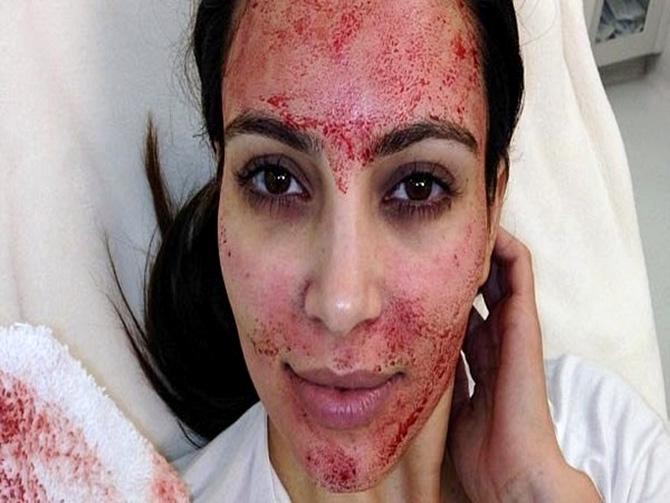 Photograph: Kind courtesy Kim Kardashian West/Instagram
However, Kim Kardashian, who did the vampire facial, already regrets doing it.
On her blog, the TV personality wrote: 'Before I got the procedure, I just found out that I was pregnant, so I couldn't use the numbing cream or a pain killer and both are suggested.
'It was really rough and painful for me.
'Even though it wasn't for me, I know it has so many benefits for your skin.
'Kourtney is a huge fan and I know a lot of other people that love it, too.'
(With inputs from ANI)