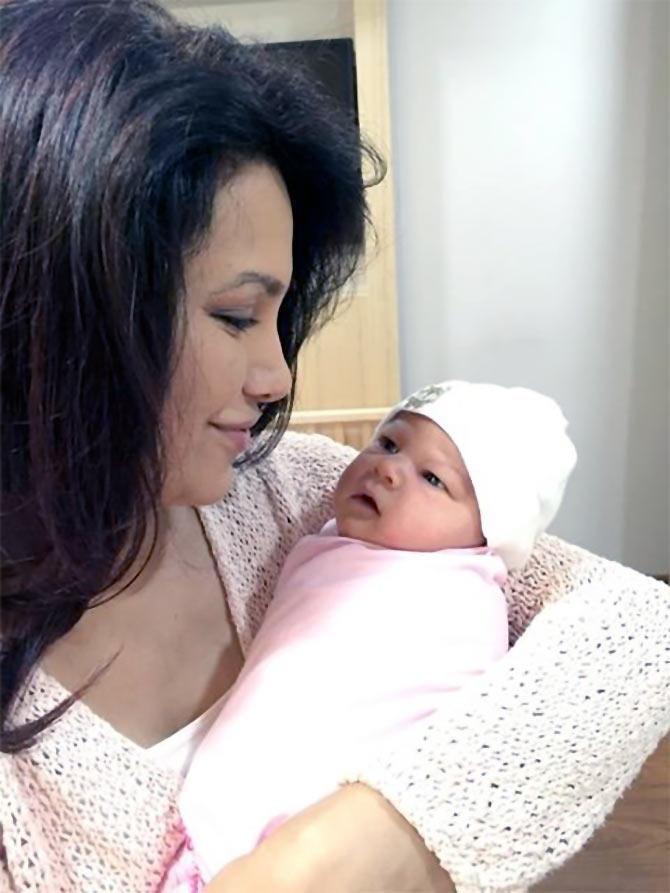 Celebs who became mommies after they were well past 40.
Janet Jackson just gave birth to her first child at 50!
When most women prepare to hit menopause, these celebs decided to have babies.
By the looks of it, the word 'biological clock' doesn't seem to exist in their lives.
Janet Jackson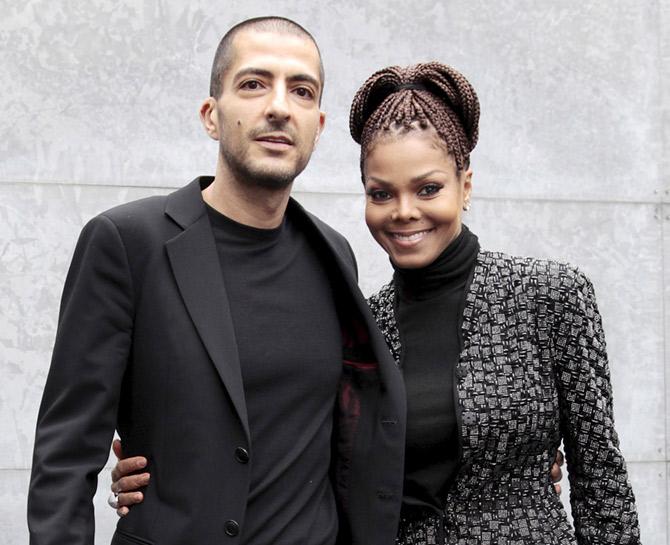 IMAGE: Janet Jackson gave birth to her first child at 50.
Michael Jackson's younger sister, who is married to businessman Al Mana (above), gave birth to a son, Eissa Al Mana, on January 3, 2017.
Photograph: Alessandro Garofalo/Reuters
Kelly Preston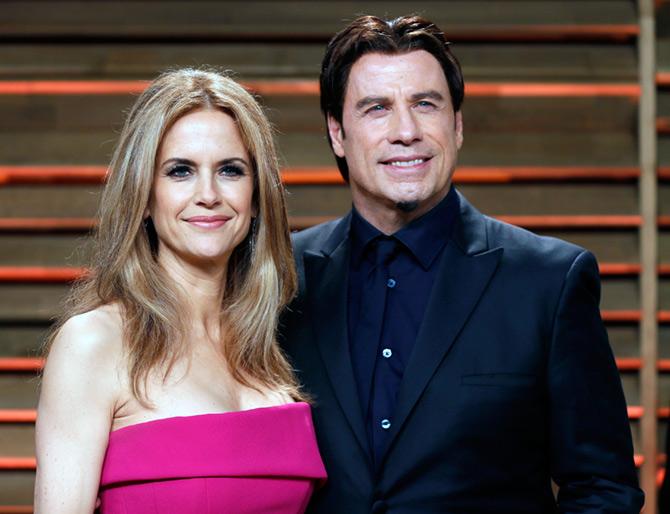 IMAGE: In 2010, Mrs John Travolta gave birth to baby Benjamin. She was 48.
Photograph: Danny Moloshok/Reuters
Halle Berry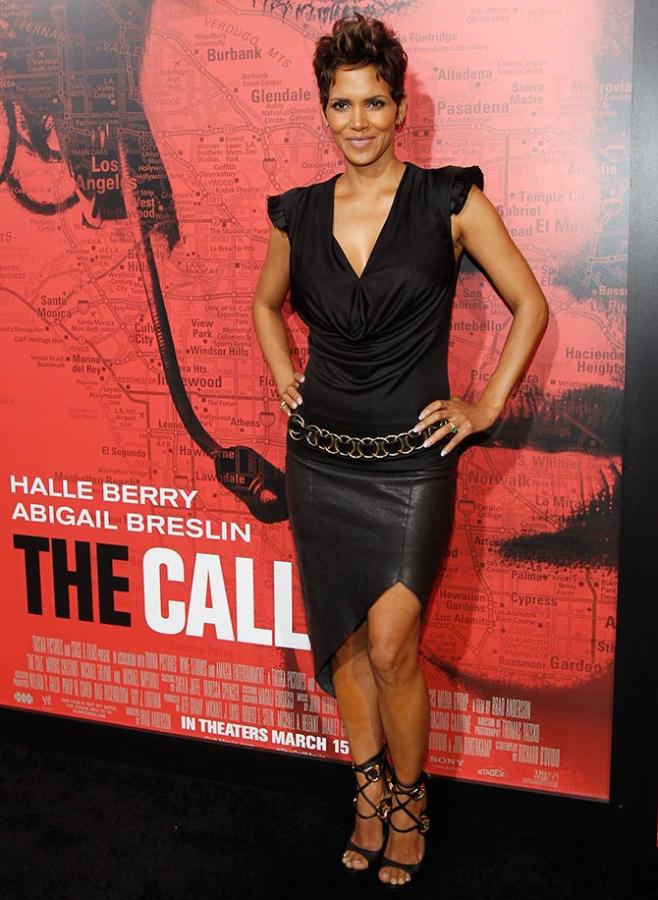 IMAGE: The Oscar winner was 47 when she had her second child Maceo with estranged husband Olivier Martinez.
Photograph: Mario Anzuoni/Reuters
Geena Davis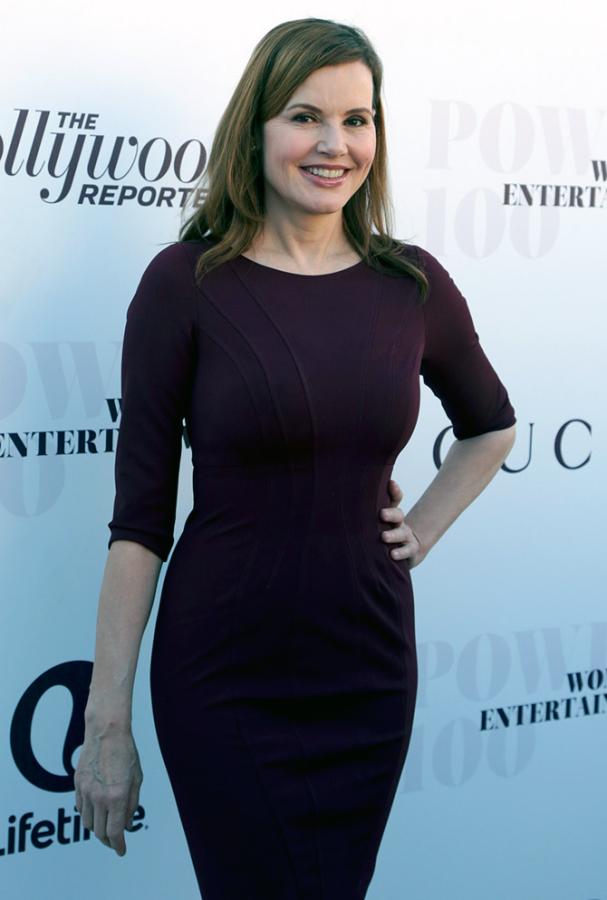 IMAGE: In 2002, the Oscar winner gave birth to daughter Alizeh at 46.
Two years later, when she was 48, she had twins Kian and Kaiis.
Photograph: Jonathan Alcorn/Reuters
Susan Sarandon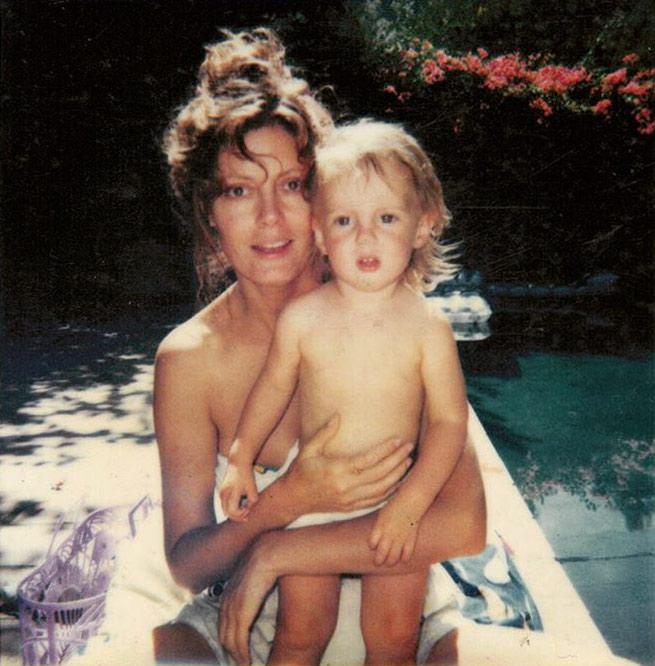 IMAGE: The outspoken actress gave birth to her first child, Eva Amurri, at the age of 39.
At 42, she welcomed son Jack Henry and three years later, at 45, her second son Miles Guthrie was born.
Photograph: Kind courtesy Susan Sarandon/Instagram
Marcia Cross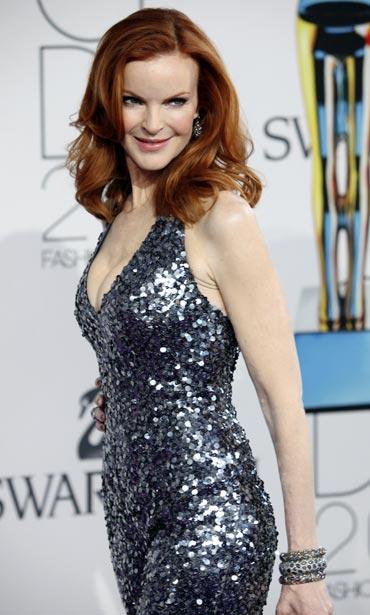 IMAGE: American actress Marcia Cross gave birth to twin daughters Eden and Savannah, a month before she turned 45.
Photograph: Andrew Kelly/Reuters
Gwen Stefani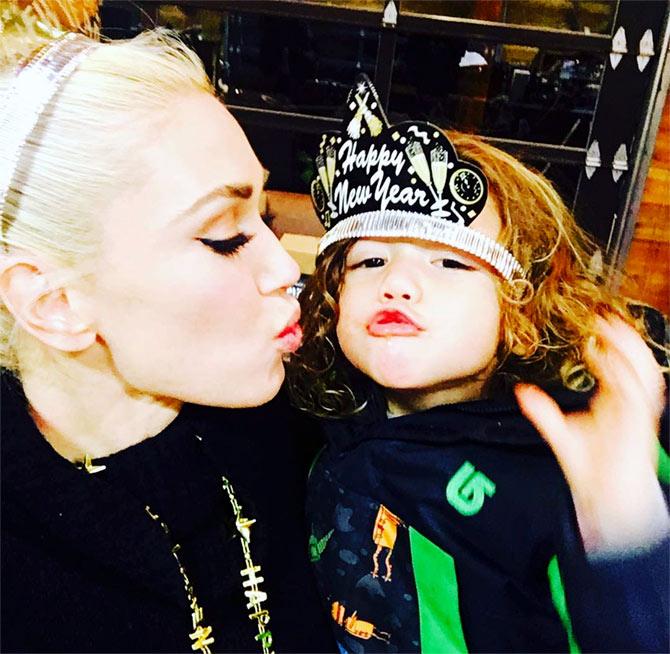 IMAGE: The singer had two kids in her 30s. That didn't stop her from welcoming baby Apollo Bowie Flynn at the age of 44.
Photograph: Kind courtesy Gwen Stefani/Instagram
Farah Khan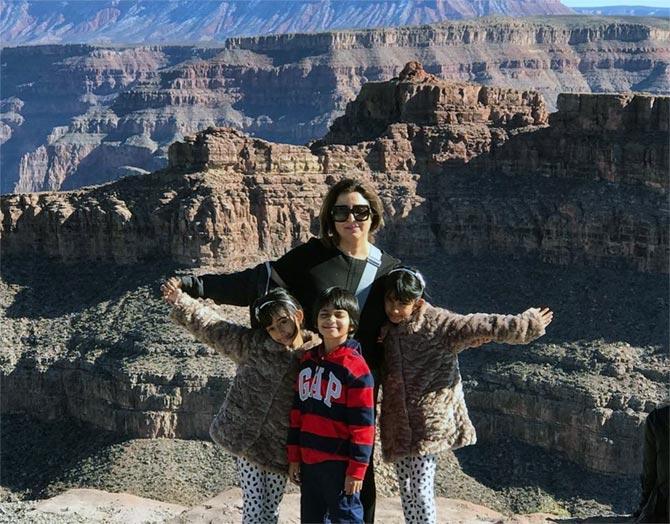 IMAGE: A year after the huge success of Om Shanti Om, the choregrapher-turned-director gave birth to triplets on February 11, 2008. She was 43 then.
Her daughters are named Anya and Diva, and son, Czar.
Photograph: Kind courtesy Farah Khan/Instagram
Celine Dion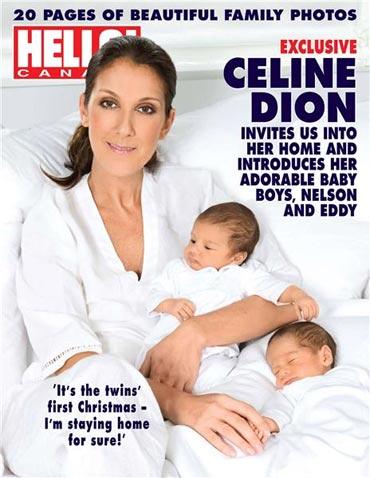 IMAGE: The singer was 42 when she gave birth to twin boys, Eddy and Nelson, in 2010.
Photograph: Celine Dion on the cover of Hello Canada.
Mariah Carey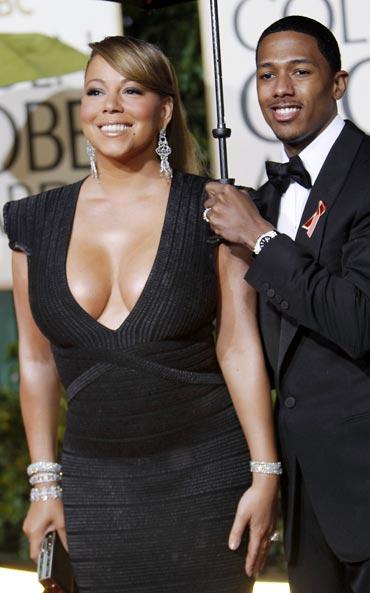 IMAGE: The singer and her then hubby Nick Cannon became parents of twins, Moroccan and Monroe, on their third wedding anniversary.
The Grammy winner was 42 then.
Photograph: Mario Anzuoni/Reuters
Uma Thurman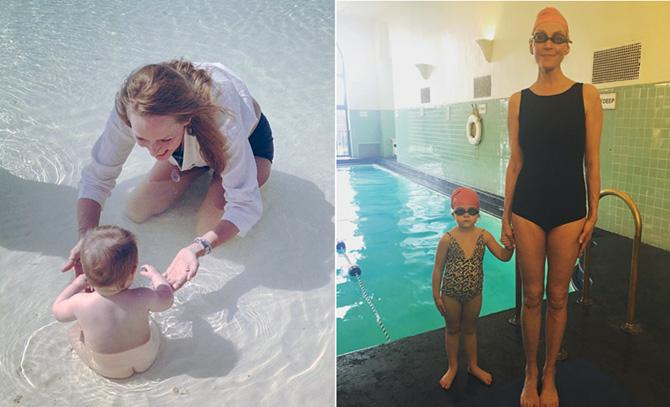 IMAGE: Uma Karuna -- her dad Professor Bob Thurman is one of the world's leading scholars on Buddhism, and all his five children have Buddhist names -- had her third child at age 42.
The child was named Rosalind Arusha Arkadina Altalune Florence Thurman-Busson. Guess she's just called Rosie...
Photograph: Kind courtesy Uma Thurman/Instagram
Meryl Streep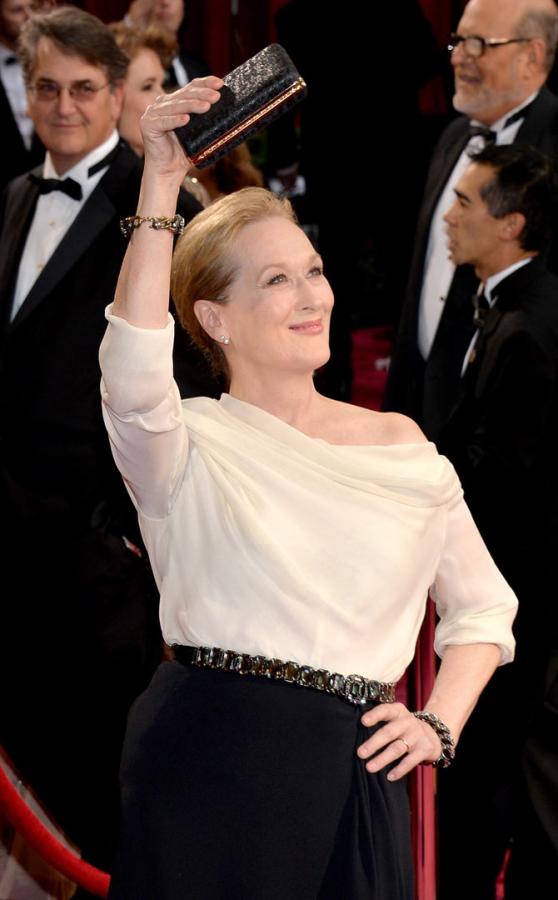 IMAGE: The triple Oscar winner had her fourth child Louisa in 1991, just before she turned 42.
Photograph: Michael Buckner/Getty Images

Diana Hayden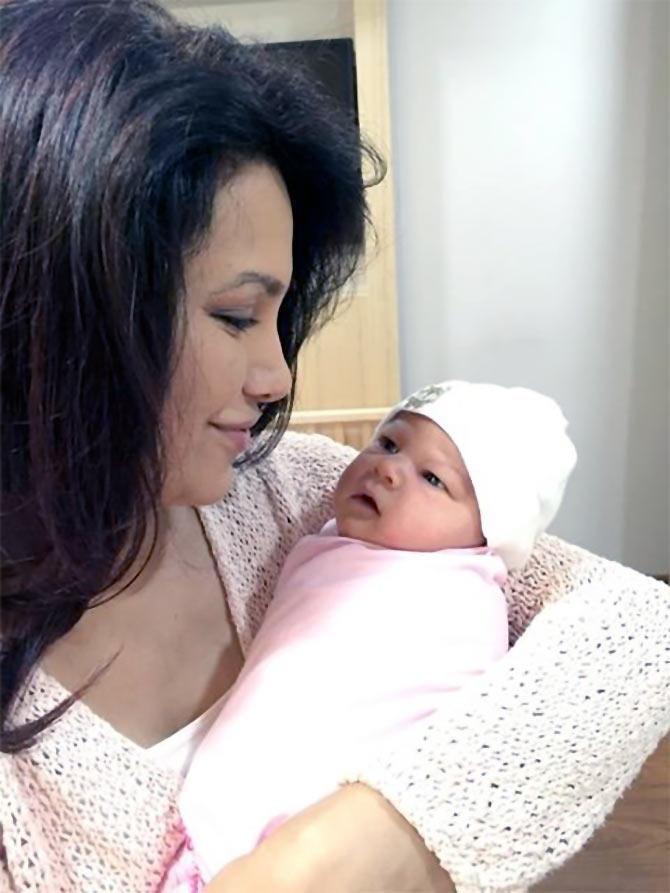 IMAGE: The former Miss World gave birth to baby Arya at the start of 2016, from an egg she froze eight years earlier.
Photograph: Diana Hayden/Facebook

Pink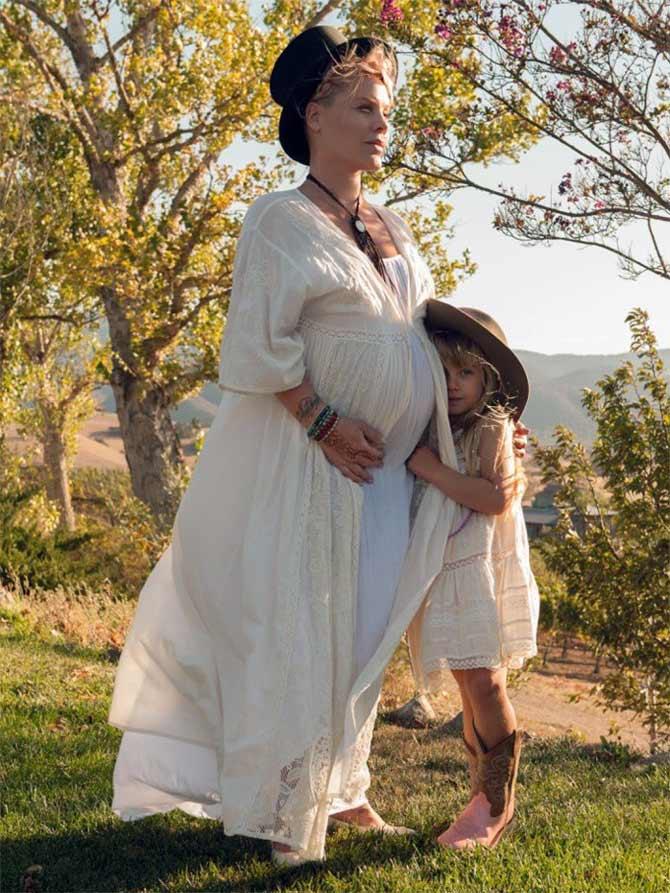 IMAGE: The singer, 41, gave birth to son Jameson Moon Hart on December 26, 2016.
During her pregnancy, she gave us scenes from her journey into motherhood on Instagram.
Photograph: Kind Courtesy Pink/Instagram