There's a need to train 40,000 pilots over the next year-and-a-half.
Pavan Lall reports.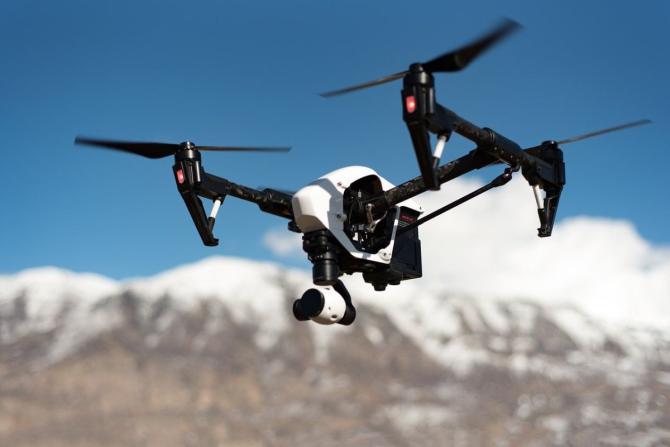 Just like online apps have replaced real-life meetings, drones are on their way to doing the same for everything: From geo-spatial mapping, real estate surveying, live sport telecasting and medical transportation to delivering your favourite pizza.
But flying drones capable of doing all of this isn't as simple as activating an app. It requires flight training, certification and a licence.
This is where the Bombay Flying Club's Remotely Piloted Aircraft Systems (Drones) Course -- the first such to be certified by the Director General of Civil Aviation comes in.
The course will open for aspiring drone fliers, says Yash Patel, trainer and head of the programme.
The five-day programme, which has small-category, multi-rotor drones, will include simulator practice, theory exercises and flying practicals, and is expected to cost Rs 50,000.
Classes will be held in batches of 10 in keeping with social distancing norms.
The Bombay Flying Club's programme is the first one on the block, says Smit Shah, director-partnerships at the Drone Federation of India.
"We estimate more FTOs (flight training organisations) to follow suit," he adds.
Industry experts indicate that at least half a dozen more such training programmes are likely to be launched across major cities such as New Delhi and Bengaluru.
The Bombay Flying Club, incidentally, is India's oldest flying school. It's from here that industrialist J R D Tata got his pilot's licence in 1929.
While drones are being used across sectors such as agriculture, mining, railways, land records and for inspection of critical assets, disaster response and, more recently, for COVID-19 monitoring and awareness, how important is training for operators, considering that drones are not planes?
"Machines are stupid and can fail at any time. Pilots have to understand the risks and be equipped to respond to them. For instance, what to do if the GPS fails, or there's motor failure and the drone is headed towards a populated area," Patel says.
So, emergency identification and handling will detail how to manage in-flight emergencies, loss of link, flyaways (strays), loss of power and so on.
New skills that come with training often require skill upgradation with every updated version of a machine.
How does that play into the club's modules? Patel says after the training, an operator will be able to fly most, if not all, drones.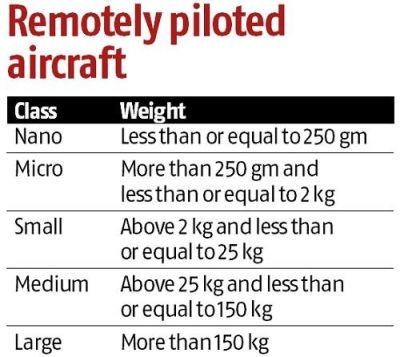 With the launch of the Digital Sky Platform and with permissions being granted to various organisations to use drones, Shah adds there is an urgent need to train pilots in air safety.
Digital Sky is an online IT platform developed for handling applications and permissions to fly remotely piloted aircraft (RPA) in India.
It is embedded in the DGCA homepage and enables flight for unmanned aircraft.
There are close to 50 drone manufacturers in India, of which the larger ones include Asteria Aerospace, ideaForge and Aarav Unmanned Systems.
Tata Advanced Systems Limited, Adani Defence and Dynamatix are among the large-scale industrial players.
Prospective remote pilots should note that drones, much like other aircraft, are subject to multiple regulations and laws that, for example, prevent them from flying within 2 km of strategic locations and vital installations notified by the ministry of home affairs -- unless a clearance is obtained from the ministry.
They are also not permitted to fly within a 3 km radius of the state secretariat or over eco-sensitive zones around national parks and wildlife sanctuaries notified by the ministry of environment, forest and climate change without permission.
Launching them from a mobile platform, such as a moving vehicle, ship or aircraft, is also prohibited.
"Skilled pilots will ensure safe operations," Shah says, adding that according to industry estimates, there's a need to train 40,000 pilots over the next year-and-a-half.
Feature Presentation: Aslam Hunani/Rediff.com