'Everyone wants to achieve everything very quickly.'
'Parents want to see their kids become stars overnight.'
'Kids want to be a sensation on social media.'
'Everyone is constantly in a race.'
Over a Zoom call, discovers Rajesh Karkera/Rediff.com, composer Shekhar Ravjiani is just as friendly and gracious as he appears on the music television reality shows he judges.
True to his onscreen avatar, where he happily poses for selfies or shares an emotional message for a family member, Shekhar gladly speaks to my 71-year-old mother when he hears that she is a big fan of his.
Shekhar has now collaborated with the Global Indian International School to train and mentor young Indian talent.
As part of this mentorship programme, GIIS and the Shekhar Ravjiani School of Music will promote young singers and musicians across its 21 campuses.
The first of a two-part conversation: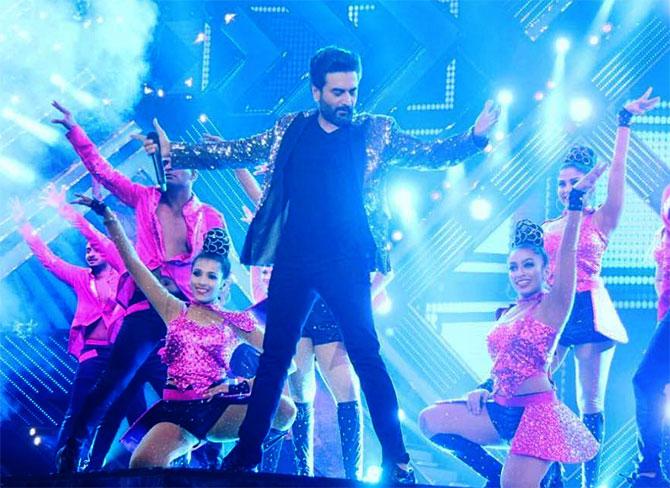 How did this association with GIIS happen?
I was invited two years ago for a master class at the GIIS in Singapore. And I had this very interesting experience of kids singing, playing the piano, tabla, mridangam. Both boys and girls were singing Carnatic classical and Hindustani classical. I saw some phenomenal talent.
I did three master classes with the students.
That's how Atul (Temurnikar), the co-founder of the school, and I realised that we shared a common goal of providing the best for these children.
GIIS has passion and love for education. They have state of the art infrastructure and technology.
I saw this as an excellent opportunity for the benefit of the younger generation. And that's how the GIIS-Shekhar Ravjiani School of Music mentorship programme came about.
What can young artistes expect from this programme?
We have a very beautiful and vibrant mix of talent there. There are students from the ages 8 to 15.
Some of them have already been shortlisted for this mentorship programme.
It's going to be an individual need-based, curated, customised, personalized learning module for every single one of them.
There are singers who sing Western classical, Carnatic classical, jazz and opera.
There are kids who play different instruments.
Basically, there's going to be a course for each one of them. And we'll be doing one on one online sessions with these kids.
What I really enjoy is that there's a lot of joy children feel when they are singing or playing an instrument which I'd like to see on a student's face.
I like to see a person enjoy the process of education rather be depressed by it.
I want to extend this joy through the music school.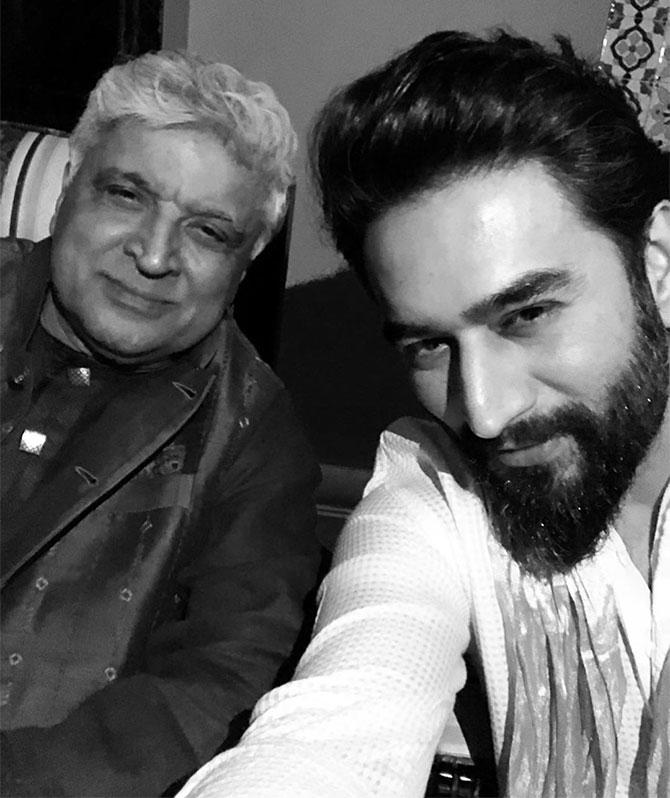 People are learning music online, sometimes for free. How will you make the experience more valuable?
I'm excited to be mentoring the shortlisted ones. And they are excited to be mentored by me.
I have selected these students based on their strengths.
I feel that every artiste deserves to reach his/her full potential. And I'll take them through the journey and the process in between.
As a musician who has learned from teachers like Ustad Niyaz Ahmed Khansaab, Jagjit Singhsaab, Xavier Fernandez, my father, I want to share that knowledge.
Khaansaab (Ustad Niyaz Ahmed Khansaab) used to say you always increase your knowledge by sharing.
And I want to give back to the students. I want to give back all (that) I've got.
Hopefully, one day, I'll feel proud when I see these kids choosing music as a career and making it big.
You have worked with several new artistes who have become big stars. How do you recognise that an artiste is set for bigger things?
It breaks my heart to turn down any artiste on a music reality show.
But turning down also means that that person has potential. Because that's the reason they made it there.
At the same time, a lot of work has to go into your craft for you to be noticed.
I may have mentored about 300 contestants in my career across 15 music reality shows. Many of them went on to become successful playback singers.
I continue to mentor some of them even today. We have conversations every week.
I've realised that a lot of kids have the potential to make it massive. They just need the right guidance, the right path. And that's what I'm going to do.
There's this favourite quote of Phil Collins -- 'In learning you will teach and in teaching you will learn.'
Hopefully during this process, I will learn a lot from them too.
In your experience of judging reality shows and working with parents, have you ever felt any pressure?
I haven't really seen parents pressurising their children on reality shows.
In fact, I have come across some very intelligent parents who have supported their children throughout this entire thing.
I interact with both kids and parents. Parents want to know what's next for them (their children).
My advice to them has always been: Don't rush.
Everyone wants to achieve everything very quickly. Things are moving so fast that we want things to happen quicker.
Parents want to see their kids become stars overnight.
Kids want to be a sensation on social media. That doesn't happen overnight.
So there is pressure. But not from the family. From society in general.
You tend to think: 'Oh, that person has done well on social media and got so many followers. Even I want something like that.'
That's the kind of pressure. Everyone is like constantly in a race.
But it's your choice whether you want to go through that route or you want to go through a route where you are working on your craft.
I am going to teach students to work on their craft.
If you are good, then there are people who are going to admire your work and take your music to a higher level.