Daters won't go on a date or have sex with someone who hasn't received the COVID vaccine.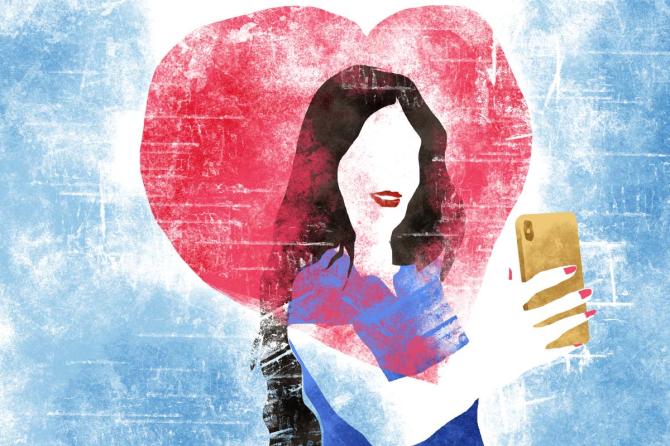 Has the lockdown changed the way people meet and find love online?
Have the expectations of single Indians changed during the pandemic?
Dating app Bumble conducted a nationwide survey among its single Indian users to understand more about how the behaviours and expectations of single Indians have evolved in the pandemic.
The survey revealed that users are being more honest about what they are looking for in a relationship, whether it's something casual or serious.
Some interesting findings from the survey:
Change in dating behaviour
74% of single Indians surveyed feel there is a decline in negative behaviour in dating such as ghosting, breadcrumbing, catfishing, among others.
One in four (25%) daters in India have said that they are now feeling less willing to compromise on what they want and need from a potential relationship.
Nearly 54% of single Indians claim there is increased clear communication on dating intentions and expectations while dating during the pandemic.
48% of single Indians claim there is an increased focus on personality rather than someone's looks while dating during the pandemic.
One in three people feel less pressure when dating during the pandemic.
37% said they noticed a decline in catfishing while dating during this pandemic.
34% noticed a decline in ghosting while dating throughout the pandemic.
Virtual dating is now normal
72% said it is possible to fall in love with someone online they have never met in-person
39% have tried a video date as their first date in 2021.
45% believe virtual or online dating is the normal way of dating in India.
In fact, the most popular reason (48%) why single Indians surveyed enjoy virtual dating is because it feels safer than meeting up with someone in person for the first time.
45% like virtual dates because it saves them time and money.
More than one in three (31%) people appreciate that they only have to get partially ready ('half-glam') when going on a video date.
Safety is still a priority
35% claimed they are more safety conscious now after the second wave than last year.
38% daters would not go on a date or have sex with someone who hasn't received the COVID vaccine.
Speaking about the survey, said Samarpita Samaddar, communications director, Bumble India explained how the pandemic has brought 'meaningful changes in our dating choices and behaviors'.
'There is a renewed sense of clarity and confidence in taking control of their dating lives as they navigate new rules of dating, both virtually and in person,' says Samarpita.
'Single people in India are more intentional with their dating decisions than ever before and are prioritising safety and compatibility as vaccinations increase in India.'