On the initial dates, avoid going somewhere private with your date, advises Ravi Mittal, founder, Quack Quack, an online dating app.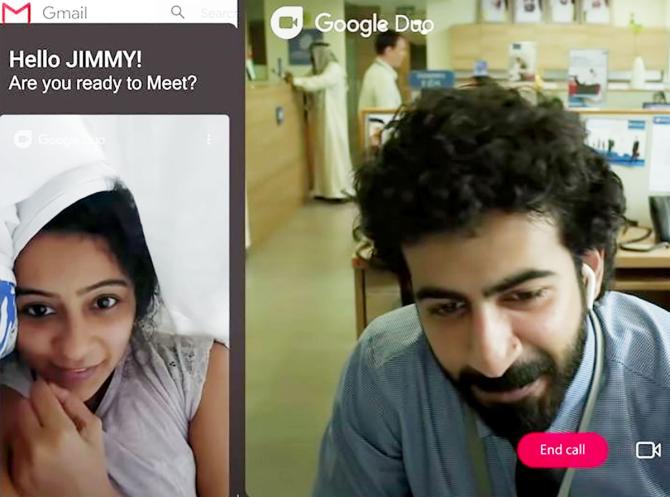 You're swiping right, you're swiping left.
This is how millennials are finding flings, friends, partners, and more -- and it's as easy as a flick of the wrist.
If you're into that sweet swiping sensation, you're on the right path.
Dating apps were created to feel like a game, and your brain payback you with a hit of dopamine every time you get a match.
However, there are a few bad dating habits that can sabotage your online dating experience and make things trickier.
Here are some mistakes that you should be taking care to avoid while enjoying your search for that perfect someone.
1. Avoid writing long bios
Your profile is a very crucial part of the online dating process, that's why keep it short and sweet.
If you write dull, generic content, then you aren't going to stand out from the competition. Instead of jotting down a list of your interests, think about what makes you unique.
Why would someone want to date you?
Weave a story about yourself instead of just listing attributes. Nobody wants to know your life story.
2. Cast a broad net in your search
Don't restrict your choices when finding someone.
Approach anyone you might share common interests with and see where it goes.
If you never dated an earnest sports fan, give it a shot.
You never know what type of person you might fall for and you might just surprise yourself.
Moreover, take time to really read member profiles; it is going to make your search for that perfect someone a lot more efficient.
3. Say No to boring or creepy messages
Okay, so you've finally found someone whom you find attractive and you want to send them a message or email.
This is another critical time that's easy to screw up.
Starting a conversation with "Hii" or "What's up?" is mundane and intends that you put about three seconds of effort into it.
Also, avoid introducing yourself with a five-paragraph chronicle.
Ideally, you should bring up something you found interesting in the person's profile so they know you read it. Common sense goes a long way here.
4. Avoid the urge to get your hopes up
It can be very easy to consider someone amazing on the screen, but avoid the urge to get your hopes up until you meet in person.
That's when the rubber meets the road. Building up high expectations beforehand may just be setting yourself up for failure.
5. Chat by phone before the first date
There are no hard and fast standards dictating when and how to take a conversation off an app, but one must take it ahead cautiously.
Go 'old-school' and converse on call before your first date.
It not only allows you to hear the other individual, but also helps to pick up on certain verbal cues that remain undiscovered through texts.
Moreover, it gives you the chance to feel out the person better before the first meet.
6. Avoid giving too much personal info upfront
Be careful about the information you share.
Don't share about the places you normally visit, your family members's locations, and other personal information so promptly.
After you and your date get to know each other a little better and feel more comfortable, then you can share a little more about yourself.
7. Meet up in a public place
On the initial dates, avoid going somewhere private with your date.
Try to meet at a public place where there are several people around, like a restaurant, cafe, bar, or other places where there is usually a good crowd.
Moreover, this gives a friend or family member the opportunity to be present or in the vicinity if something goes wrong.
8. Avoid booze
Many people tend to make a common mistake while meeting an online date, drinking without being aware of a stranger's intentions.
It is always a better idea to keep your safety in mind when hanging out with the individual you do not know very well.
9. Keep the nervousness aside
Remember that you are not trying to sell yourself.
Go in with the mindset that you are trying to find out if this person meets YOUR standards, not the other way round.
Be friendly, flirty, funny and conversational without being needy.
10. Have a thick skin
Sometimes, you are just not someone's cup of tea, and you should not have any problem with that.
Some people have hyper-specific standards that they seek, and you just might be an inch too tall, or a shade too light. Or perhaps you look too similar to the ex who broke his heart. His loss.
You must have become doubtful when seen those tabloid Internet dating horror stories, but they are so rare it's not even worth worrying about.
Meeting someone online is probably the safest method of dating because you have an opportunity to check out everything about them before that first date, which is something you can't do if you meet someone in a club or a lounge.
So go ahead and give a try!