Model-actor Khushboo Kankan could not resist the charms of one actor, she confesses to Rajesh Karkera/Rediff.com.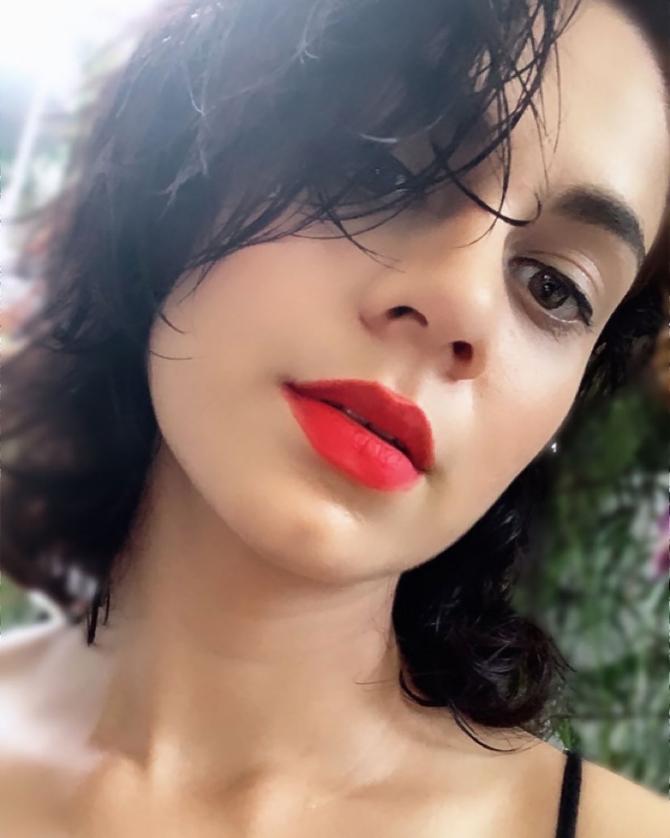 I never had a crush-crush per se, but I was a huge, huge, HUGE fan of Shah Rukh Khan.
Watching him on the big screen really mesmerised me.
My sibling and cousins would tease me with his name just to annoy me and that would really make me angry as a kid.
During my school days, having a crush really never crossed my mind; I was more interested in my studies and co-curricular activities.
But I rather enjoyed listening to my friends talk about their crushes and that worked as my daily dose of entertainment.
Get your fill of Valentine's Day HERE!
---
Do you have someone special too, Dear Reader?
Share your story about YOUR FIRST CRUSH. How old were you? What was it like? How did you two bond? What impact did your crush have on you? What's the most romantic thing you did together?
Tell us at getahead@rediff.co.in (SUBJECTLINE: My first crush). Do mention your name, your age and your hometown.
Happy Valentine's Day!