Ahead of Valentine's Day, we'd asked you, dear readers, to tell us about the best and worst relationship advice you got.
Meera Binod Pillai tells us about the one advice that helped them in their marriage.
Illustration: Dominic Xavier/Rediff.com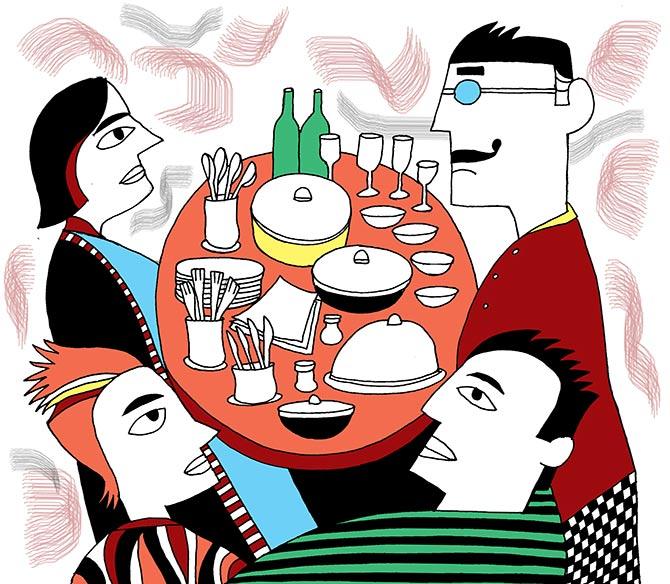 Mumbai based reader Meera who's been happily married to Binod Pillai for eight years believes that a few decisions they jointly took as a couple has helped them keep problems at bay.
"After getting married, we'd mutually decided to stay with Binod's parents in their 2BHK flat. But after spending six months with my in-laws, both my husband and I realised that we are not getting along with each other.
"We never really fought or anything, but we sensed that going forward, things may get unpleasant because his parents were slightly conservative.
"Binod's father was slightly strict and if he said something, no one, including Binod or his mother would question or argue with him. For example, his parents didn't like the idea of us coming in late from work. His father would point at the watch and even stiffen up if we came home after 8 pm or went for an office party on weekends. They didn't appreciate us inviting friends home for drinks or dinner.
"Once his parents casually suggested that I should wear salwar kameez or a sari at home instead of track pants and tees because now I am their daughter-in-law.
"I tried playing by the rules for a few months but soon realised it was pointless for either of us to change our thoughts or habits for each other.
"When an old friend from college came home and met my in-laws, she sensed how uncomfortable I felt even though I never really mentioned it to her.
"It was she who first suggested the idea that we move out.
"Both Binod and I thought it was a silly idea. We didn't want to hurt his parents' feelings and kept delaying the decision hoping things would improve. A few months later, even Binod felt he wanted his space. So we moved in to another flat in the same building. This way, we could stay close to his parents and also have our share of freedom and privacy.
"Initially Binod's mother was upset, but very recently, she confessed that it was indeed a wise decision to make."
At the cost of sounding like a 'housebreaker' Meera's relationship advice for young couples is this: "Don't stay with your in-laws, especially if they don't make you feel comfortable. After marriage, both partners and families may have to adjust a little, but just don't let anyone else dictate how you should live your life."
According to Meera, "the success of any relationship lies in how you find solutions and solve problems than suffer in silence and then blame each other."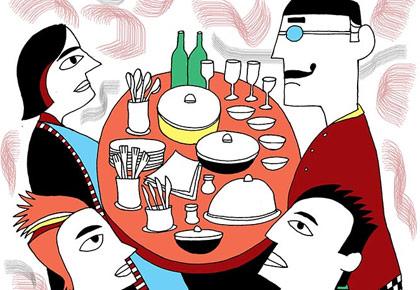 ---
READER INVITE
What's the best and worst relationship advice someone gave you?
Did it help you or did it fail? Tell us all about it.
Send us your best relationship tips, advice and learnings.
Simply write to getahead@rediff.co.in (subject: Relationship Tips) along with your NAMES, AGE, LOCATION and PHOTOGRAPH. We'll publish the best thoughts on Rediff.com.