Lack of intimacy is an obvious reason of concern that everything is not good in your relationship, says Leena Paranjpe.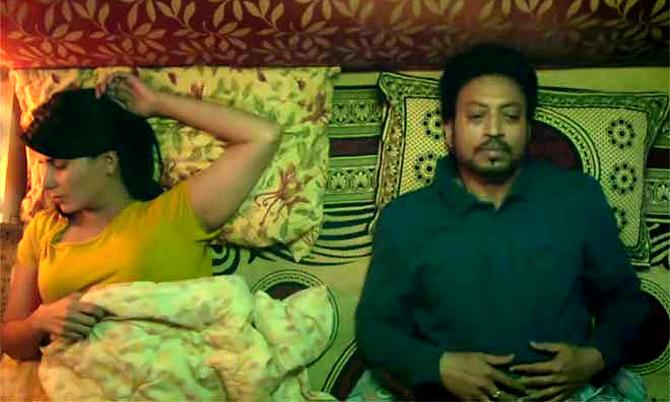 In today's fast paced world, our lives and relationships are gradually taking a backseat.
With improved connectivity we find it difficult to keep in touch with our friends and family. So how do we expect a fragile institute like marriage to work?
The concept of marriages made in heaven is a thing of the past.
Failed marriages, divorces and unhappy couples do raise questions of sanctity in a relationship.
Many wonder -- how and when do things go downhill and how and if we can prevent it.
The answer to all these questions is prevention rather than cure.
It is important to look out for the cracks in a marriage and take your time to figure things out instead of jumping straight into a conclusion.
If you feel unhappy or find something missing in your relationship it is time to analyse your marriage.
Here are some signs that are classic to a marriage that is on the rocks:
1. Lack of intimacy
Have you or your partner been distant with each other both physically and emotionally?
Have you stopped or never had those shared moments together of joy and sorrow?
Lack of intimacy is an obvious reason of concern that everything is not good in your relationship.
2. Giving too much importance to career
While it is encouraged that both partners should invest enough time on their careers and passion, one should set aside one's priorities.
If you have been at work most of the time, chances are that you are not giving enough time to your spouse. If that's the case, you need to take a step back and analyse.

3. Distance
We often come across cases where one of the partners stays overseas and tries to work things out.
But is the distance taking toll over your relationship?
Is it causing you to change your feelings for your partner?
Long-distance relationships may work before marriage but it can take a toll after a certain period of time resulting in the couples drifting away from each other.
At times distance can also creep in when you are together.
4. Emotions
At times, one of the partners in a marriage may feel an emotional void even without any observable problems.
Feeling of loneliness even when you are with your partner, feeling depressed over day-to-day issues, violent fights, disinterest in resolving fights, being judgemental towards each other and other personal struggles that seem difficult can be an indication of a troubled marriage.
Ignoring long unresolved issues lead to serious troubles and at times separation as well.
5. External interference
Taking help from family and friends is healthy to a certain extent but this can quickly turn into unnecessary interference if left unchecked.
Lot many times marriages face tough time when others, especially the parents and in-laws interfere in the couple's life, and it gets' worse if this interference is toxic.
While sharing is a great way of resolving issues, there needs to be a check on the extent to which you allow others to interfere in your marriage.
6. Alienation
Partners who do not talk to each other immediately after the honeymoon or stay invested in family and friends for long periods of time may also face intimacy issues.
These can be the early warning signs of a falling marriage, particularly in newly weds.
7. Infidelity
Whether you are going back to your ex-partner at a hint of discomfort or finding a new person to look for solace and comfort; any kind of infidelity is like a slow poison for a healthy relationship.
If you see yourself or your partner going back to the former one or find someone new then things are quite beyond the tipping point.
8. Consistency in quarrels
If you and your partner have been arguing or fighting about the same things over and over again then it is time to look at your relationship closely.
Pending issues of the past that resurface all the time can be a clicking time bomb for any marriage.
9. Social media
Believe it or not, a lot of marriages have gone down due to overuse of social media by one of both the partners.
Spending excessive time on Facebook, Instagram and anything else reduces the quality and quantity of time that you spend with each other, leading to a rising disconnect and frustration.
Even if marriages are indeed made in heaven, they have to be taken care of on earth by mortal beings.
Relationships do not work out for many reasons but the solutions are easy to implement if done in time.
While a lot of couples reach out to friends and families in case of a troubled marriage; the number of couples seeking professional help is low.
Marriage counsellors and advisors provide unbiased and professional advice for partners depending on their problem and the intensity of it.
These trained individuals are able to find a balance for both sides and provide the much needed third eye to a long-standing issue.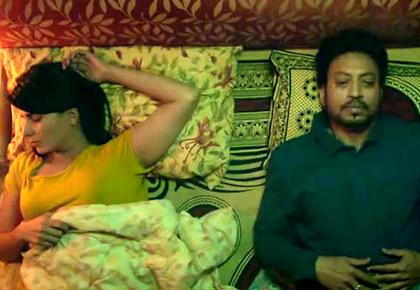 Leena Paranjpe is a certified marriage coach based out of Mumbai.
TELL US: What's the secret to a healthy relationship? Share your comments in the messageboard below.