Promotional roadshows in India by state and private universities increase over fear of losing foreign students.
Vinay Umarji reports.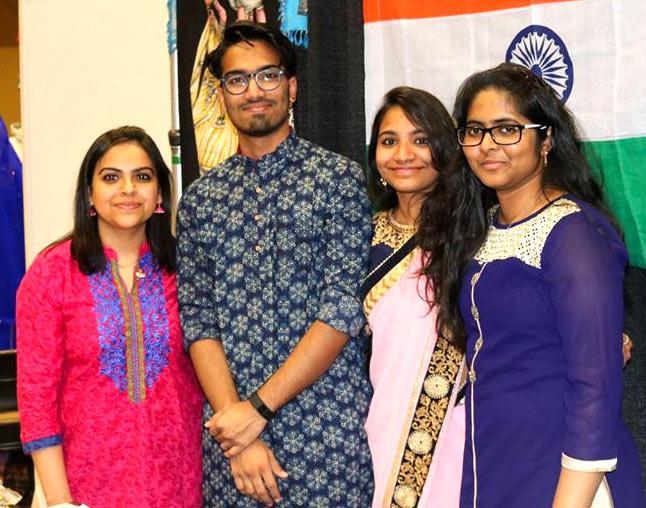 IMAGE: The University of Idaho, which has 5 per cent Indian student representation, is looking for qualified students for its architecture, law and civil engineering programmes.
Photograph: Kind courtesy Indian Students Association at University of Idaho, USA/Facebook
Amid protectionist policies clamping down on immigration in the United States under the new regime, US universities are coming to India.
Roadshows in India by US-based state and private universities have picked up, with rising concerns of losing out foreign students due to the Trump administration's tougher stance against immigration.
For instance, Missouri State University this year is not only hosting roadshows in India but other Asian countries as well to attract more number of foreign students to its campus.
According to Colonel Stephen Robinette, associate vice-president, International Studies, MSU, as against current 50 Indian students out of the total 7,000 students at its Springfield campus, the university hopes to garner 20 to 30 per cent growth annually through roadshows and country-specific scholarship.
"We have 55 students on our campus in Springfield, Missouri, out of 26,000 total students on campus. We are a state university and so our tuition fee is not too high. We have a very welcoming town in the middle of the US. We have gone from 500 international students a few years ago to now 1,700 international students," said Colonel Robinette.
However, on the immigration issues of Indian students, Colonel Robinette said, "We have zero tolerance for any discrimination on campus. We have welcomed Indian students for over ten years and will continue to do so with the same zeal and enthusiasm."
"Our sub-continent office, based out of the National Capital Region, is continuously in touch with all aspiring students and their parents to give proper and thorough counselling, direct or via the approved education agents," the colonel added.
Similarly, the University of Idaho held a roadshow recently with the varsity's vice provost Dean Kohler visiting India to "spread the word about opportunities for international students" at its campus.
The University of Idaho, which is looking for qualified students for its architecture, law and civil engineering programs, among others, has 5 per cent international students out of the total 12,000 on the campus. Of these, 50 to 60 students are from India.
However, Kohler is also using the visit to assure international students about the difference between political views towards immigration in the US and at the University of Idaho.
"Our board and faculty have jointly issued statements that international students are most welcome at our university. We are everything to send out this message. There may be some political view about immigration but we at Idaho are very open in bringing students from India to our university," Kohler said.
"We value the cultural diversity at our campus. We are doing everything to let them know that they will be welcomed, safe and they will be embraced in our community and our campus. That is why I have come to India to let people that we are very interested in welcoming Indian students to our community and our campus," Kohler added.
Apart from conducting roadshows, the varsities are also looking at other ways to boost participation from India such as through specific scholarships and collaborations.
For instance, MSU is also offering an India specific scholarship that waivers 50 per cent of the international undergraduate tuition fees of $11,000 (Rs 7.5 lakh roughly) for deserving students.
On the other hand, the University of Idaho is looking at collaborations to further enhance participation.
"We are partnering with some agencies and looking for the partnership with some universities," Kohler said.
Meanwhile, not just the US, even varsities from other countries such as the La Trobe University of Australia have been launching India specific scholarships to boost the influx of Indian students.
The Australian varsity recently launched 14 PhD scholarships worth over Rs 2.5 crore for students in India to undertake PhD programmes.