Each of these pieces have added a new dimension to the long overdue movement against sexual harassment.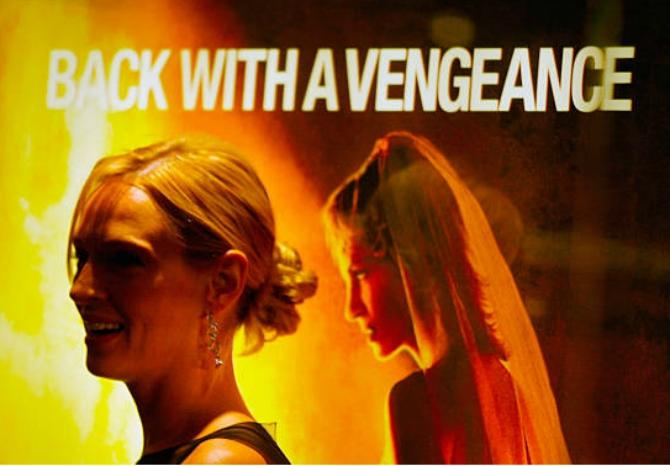 On Thanksgiving last year, Uma Thurman spoke up in public for the first time.
In a social media post, she wrote, 'I am grateful today, to be alive, for all those I love, and for all those who have the courage to stand up for others.
'I said I was angry recently, and I have a few reasons, #metoo, in case you couldn't tell by the look on my face.
'I feel it's important to take your time, be fair, be exact, so... Happy Thanksgiving Everyone! (Except you Harvey, and all your wicked conspirators -- I'm glad it's going slowly -- you don't deserve a bullet) -stay tuned.'
Photograph: Bruno Vincent/Getty Images.
It was in February last year that the first story delivering a serious blow to a sexist and sexual harassment fuelled work culture was published.
In the months since then stories about sexual predators have tumbled out in alarming numbers. And they continue to do so.
As the world tries to process the latest -- the Uma Thurman-Harvey Weinstein-Quentin Tarantino saga -- we look back at the must-read #MeToo stories so far. While every story that has been told and every voice that has done the telling is equally important, the following stories have not only shaken the status quo, they have added a new dimension to the #MeToo movement.
A case at Uber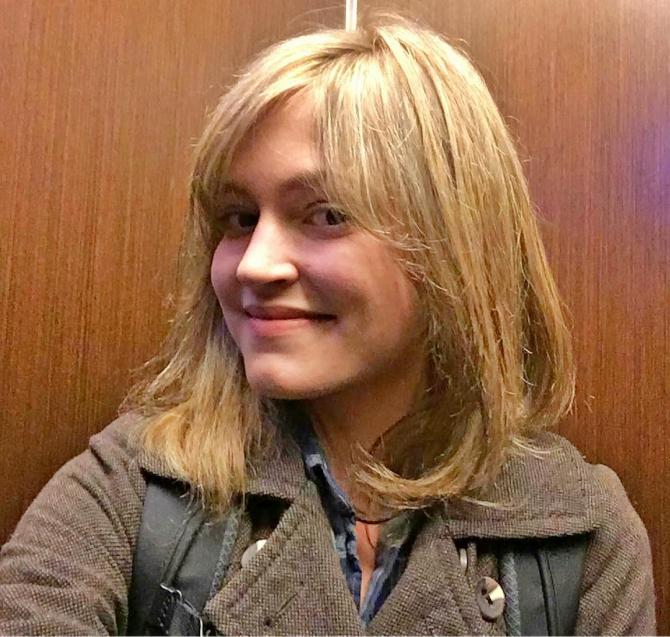 Photograph: @susanthesquark/Instagram
The story was published on February 19, 2017, eight months before the voices would unite and rise.
Susan Fowler, an engineer, wrote a blog detailing the sexual harassment she had faced in the company and its rampant culture of sexism. She wrote:
'Uber was a pretty good-sized company at that time, and I had pretty standard expectations of how they would handle situations like this. I expected that I would report him to HR, they would handle the situation appropriately, and then life would go on -- unfortunately, things played out quite a bit differently.
'When I reported the situation, I was told by both HR and upper management that even though this was clearly sexual harassment and he was propositioning me, it was this man's first offense, and that they wouldn't feel comfortable giving him anything other than a warning and a stern talking-to. Upper management told me that he "was a high performer" (i.e. had stellar performance reviews from his superiors) and they wouldn't feel comfortable punishing him for what was probably just an innocent mistake on his part.
'Over the next few months, I began to meet more women engineers in the company. As I got to know them, and heard their stories, I was surprised that some of them had stories similar to my own.
'Some of the women even had stories about reporting the exact same manager I had reported, and had reported inappropriate interactions with him long before I had even joined the company. It became obvious that both HR and management had been lying about this being "his first offense", and it certainly wasn't his last. Within a few months, he was reported once again for inappropriate behavior, and those who reported him were told it was still his "first offense".
'The situation was escalated as far up the chain as it could be escalated, and still nothing was done...'
You can read the full story here: Reflecting On One Very, Very Strange Year At Uber
Why this story is important: The blog, essentially one woman's voice, heralded a sequence of changes at Uber, including the removal of its high-profile CEO Travis Kalanick.
The exposé that started it all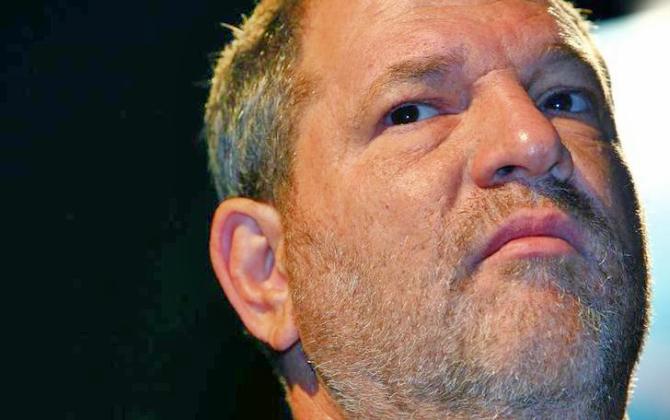 Photograph: Steve Crisp/Reuters
On October 5, 2017, The New York Times published an investigative story revealing sexual harassment allegations against Hollywood titan Harvey Weinstein dating back to 1990.
That first article included accounts from multiple women, including actresses Ashley Judd and Rose McGowan:
'Two decades ago, the Hollywood producer Harvey Weinstein invited Ashley Judd to the Peninsula Beverly Hills hotel for what the young actress expected to be a business breakfast meeting.
'Instead, he had her sent up to his room, where he appeared in a bathrobe and asked if he could give her a massage or she could watch him shower, she recalled in an interview.
'"How do I get out of the room as fast as possible without alienating Harvey Weinstein?" Ms Judd said she remembers thinking.'
You can read the full story here: Harvey Weinstein Paid Off Sexual Harassment Accusers for Decades
Why this story is important: The women who spoke up broke a decades-old conspiracy of silence protecting one of Hollywood's most powerful moguls and caused his rapid downfall. It made actresses like Gwyneth Paltrow and Angelina Jolie speak up. The story also led to the start of the #MeToo movement.
The Silence Breakers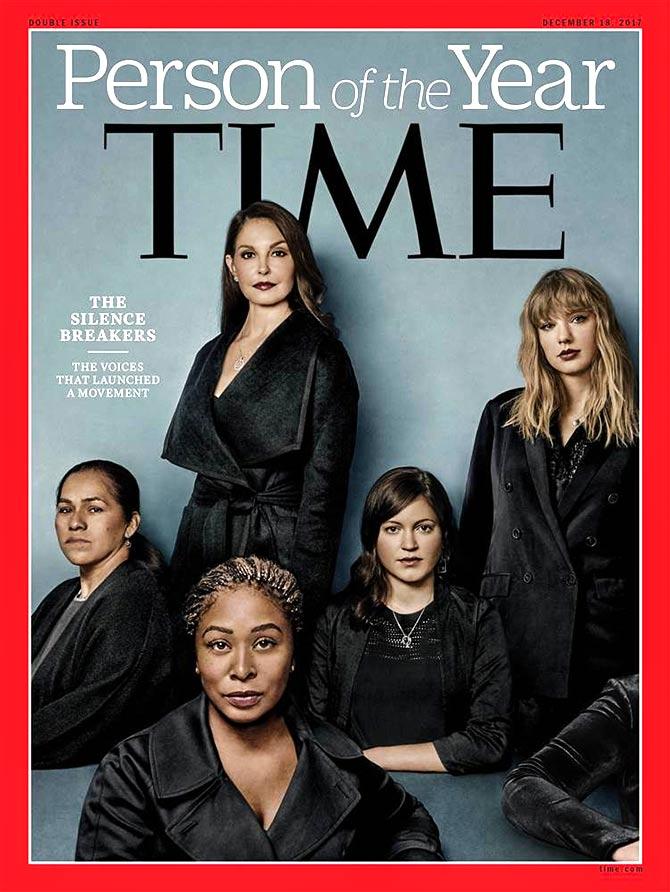 While the choice of 'The Silence Breakers' as Time Person of the Year 2017 wasn't a big surprise, the execution of it was remarkable.
Not only did it list the expected names like Susan Fowler, Ashley Judd and Rose McGowan, they also listed women -- and men -- from all walks of life. They also made room for those who didn't have a voice:
'We are in the middle of the beginning of this upheaval.
'There is so much that we still don't know about its ultimate impact. How far-reaching will it be? How deep into the country? How far down the organizational chart? Will there be a backlash?
'Hollywood and the media—the industries that have thus far been home to most of the prominent cases -- live in a coastal, co-dependent bubble. That it popped first isn't terribly surprising and surely doesn't mean that the behavior of a Louis CK or a Charlie Rose is any less prevalent in the suites of corporate America. Or the trading floors of Wall Street. Or the backrooms of restaurants, factories and small businesses across the country.
'Indeed, the biggest test of this movement will be the extent to which it changes the realities of people for whom telling the truth simply threatens too much.'
You can read the full story here: Time Person of the Year 2017
Why this story is important: The Time Person of the Year is one of the most influential year-end round ups and with the scope of the people they included, this story is a ready reckoner for the #MeToo movement.
The Aziz Ansari Syllabus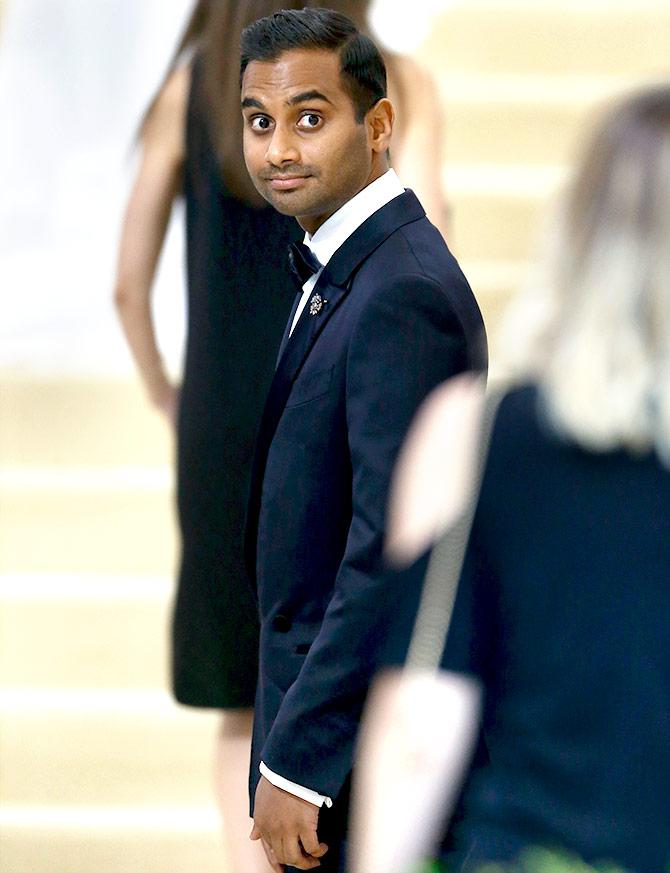 Photograph: John Lamparski/Getty Images
Any other time, it would have been the revelation -- 'I went on a date with Aziz Ansari. It turned into the worst night of my life', a story published on babe.net -- that would have been the must-read story. But not in this case.
The story of the date 'Grace' went on and the way it ended was troubling, uncomfortably grey and disconcertingly common. Yet the telling of it was so problematic that it moved attention away from her experience to what it meant for Ansari's name to be dragged into this. Especially for South Asians, who view him as a brown icon.
That is why it is the document that addresses those concerns that is so important. A group of South Asian American advocates, who work on issues related to racial, immigrant and gender justice, put together 'The Aziz Ansari Syllabus for South Asian American Communities'. It said:
'The onus of Aziz's problematic and abusive behavior is his own personal responsibility.
'We cannot place the onus of protecting the community's image on victims of sexual assault and gender-based violence.
'Additionally, let's move away from the notion that we have to protect people in our communities, especially if they are in positions of prominence in industries that are not diverse. It is dangerous to believe that South Asians can and should represent our communities' needs and interests, although we should hold people accountable to high standards especially if they highlight their ethnic affiliation and community connections.
'While it is important to advocate for greater representation in every sector, we don't need to blindly advocate for individuals who 'make it' in non-diverse sectors just because they are from the same ethnic background or faith as we are.
You can read the full story here: Aziz Ansari Syllabus for South Asian American Communities
Why this story is important: This story forced us to look within and judge our own conditioning in ways that the more black-and-white cases hadn't done. Why was it so easy to condemn the men named earlier, but so difficult to even think about Ansari's actions? Why, after all that had happened in the preceding months, so many people believed this was not what the #MeToo movement was about?
And then Uma Thurman spoke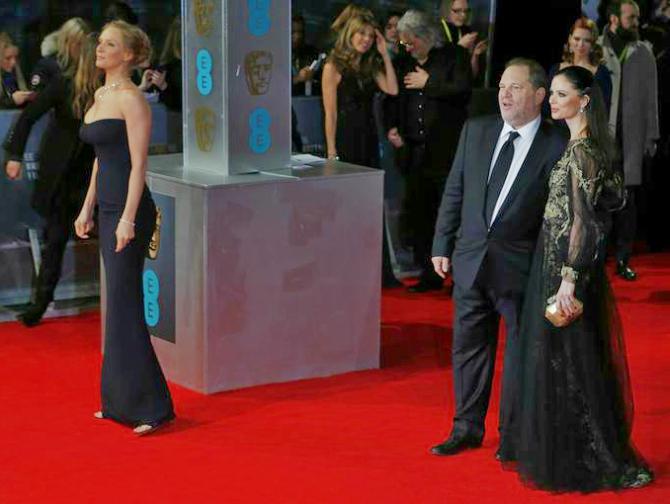 Photograph: Luke MacGregor/Reuters
This was the kind of narration that Grace's Aziz Ansari story should have had, but didn't.
Actress Uma Thurman had alluded to her Weinstein #MeToo experience last year, but said that she needed to control her own anger before she could tell her story as clinically as possible.
In the time it took her to do so, several other influential Hollywood actors -- Gwyneth Paltrow, Angelina Jolie, Lupita Nyong'o and Salma Hayek -- had spoken up. Yet, Thurman's story delivered a blow.
In the story written by Maureen Dowd Thurman says:
'The complicated feeling I have about Harvey is how bad I feel about all the women that were attacked after I was. I am one of the reasons that a young girl would walk into his room alone, the way I did.
'Quentin [Tarantino] used Harvey as the executive producer of Kill Bill, a movie that symbolizes female empowerment. And all these lambs walked into slaughter because they were convinced nobody rises to such a position who would do something illegal to you, but they do.
'I stand as both a person who was subjected to it and a person who was then also part of the cloud cover, so that's a super weird split to have.'
You can read the full story here: This is why Uma Thurman is angry
Why this story is important: Thanks to Pulp Fiction and Kill Bill, the Thurman-Tarantino-Weinstein became the ultimate troika. But Thurman's account of the horrors she faced at the hands of the two men is brutal and nuanced.
Cat Person
Kristen Roupenian's 4,000 word short story about a stilted modern-day romance in the New Yorker hit a nerve.
It was fiction amid a whirlwind of real-life horror stories, but whether you considered it a pathbreaking look into gender dynamics in the dating scene or drivel about bad sex, it forced you to think.
After all, who can ignore this:
'Is that guy you were with tonight your boyfriend'
'???'
'Or is he just some guy you are fucking'
'Sorry'
'When u laguehd when I asked if you were a virgin was it because youd fucked so many guys'
'Are you fucking that guy right now'
'Are you'
'Are you'
'Are you'
'Answer me'
'Whore.'
You can read the full story here: Cat Person
Why this story is important: If you have navigated the modern dating world, you have been where the protagonist Margot was. But for many it took looking at it through the eyes of a fictitious character to jog memories that had been suppressed or dismissed and to spark conversations about gender, sex, chauvinism and entitlement.