They gave voices to sexual assault and harassment survivors across the world.
They took down powerful sexual predators.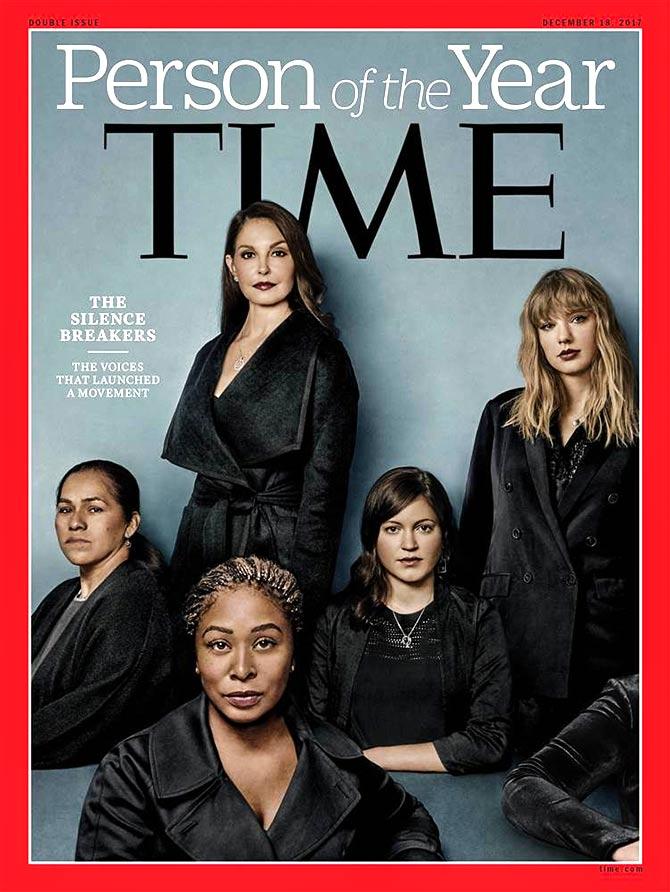 A lot has changed in a year.
Exactly a year after Time picked then United States-President elect Donald Trump -- who had been accused of sexual misconduct and been recorded saying 'grab 'em by the p*ssy' -- as the Person of the Year, the magazine has picked those who broke the silence against powerful sexual predators as the Person of the Year.
Explaining this year's choice Time's editor-in-chief Edward Felsenthal wrote, 'It became a hashtag, a movement, a reckoning. But it began, as great social change nearly always does, with individual acts of courage.
'The actor who went public with the story of movie mogul Harvey Weinstein's "coercive bargaining"; in a Beverly Hills hotel suite two decades earlier.
'The strawberry picker who heard that story and decided to tell her own.
'The young engineer whose blog post about the frat-boy culture at Silicon Valley's highest-flying startup prompted the firing of its founder and 20 other employees.
'The California lobbyist whose letter campaign spurred more than 140 women in politics to demand that state government "no longer tolerate the perpetrators or enablers" of sexual misconduct.
'A music superstar's raw, defiant court testimony about the disc jockey who groped her.'
Their 'galvanizing actions,' he noted, 'along with those of hundreds of others, and of many men as well, have unleashed one of the highest-velocity shifts in our culture since the 1960s. Social media acted as a powerful accelerant; the hashtag #MeToo has now been used millions of times in at least 85 countries.'
On the cover of the Time POY edition are actor Ashley Judd, singer-songwriter Taylor Swift, Susan Fowler (who spoke out about the sexual harassment at Uber), farm hand Isabel Pascual (whose name was changed to protect her identity), lobbyist Adama Iwu and a strategically cropped arm.
Time explained, 'It belongs to an anonymous young hospital worker from Texas -- a sexual harassment victim who fears that disclosing her identity would negatively impact her family. She is faceless on the cover and remains nameless inside TIME's red borders, but her appearance is an act of solidarity, representing all those who are not yet able to come forward and reveal their identities.'
Meet all the Time Person of the Year 'Silence Breakers'.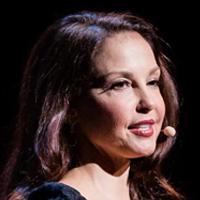 Ashley Judd
Actor
Ashley Judd had spoken up against Harvey Weinstein's sexual misconduct towards her as soon as it happened in 1997. But no one listened then.
That changed in October when she went on record -- the first big star to do so -- in the explosive The New York Times story exposing Weinstein.

Photograph: @ashley_judd/Instagram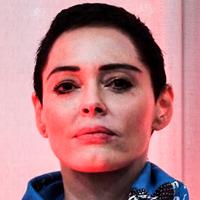 Rose McGowan
Artist and activist
McGowan, along with Judd, was also one of the first famous people to come out against Weinstein; she has accused him of rape.
There is much anger over the fact that she is missing from the Time POY cover.

Photograph: @rosemcgowan/Instagram
Selma Blair
Actor
When dozens of women accused director James Toback of sexual harassment -- which he denied -- Blair added her powerful voice to theirs.
Since then, more than 300 women have spoken up against him.

Photograph: @therealselmablair/Instagram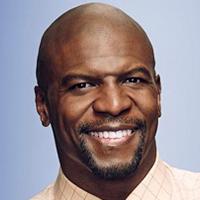 Terry Crews
Actor
The
Brooklyn Nine-Nine
actor is suing his agent Adam Venit and the agency William Morris Endeavor for sexual assault.
Crews has accused Venit of groping him at an industry event and has questioned why people have responded to the accusation by asking him why he didn't beat up Venit.
'Why is nobody questioning him,' he said in his
Time
cover story interview.
Photograph: @brooklyn99fox/Instagram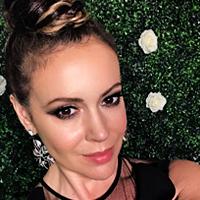 Alyssa Milano
Actor
As the stories of sexual assault and harassment survivors began being told in October this year, it was Milano's tweet resurrecting the decade-old #MeToo hashtag that gave the movement its name.
She tweeted, 'In 2017 women stood up and said #MeToo. We overcame our fears to #BreakTheSilence. Technology and social media have connected us all. We can't turn away from each other's pain. We are connected to it. We are connected to each other.'

Photograph: @milano_alyssa/Instagram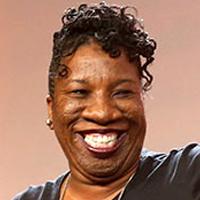 Tarana Burke
Activist
Having worked with survivors of sexual violence for decades, Burke created the Me Too movement in 2006. She hoped to encourage women to support each other and take the stigma of shame out of the equation.
This year, her movement spread to all corners of the world.

Photograph: Rebecca Cook/Reuters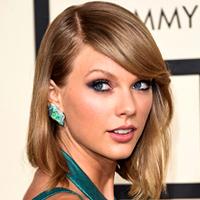 Taylor Swift
Singer-song writer
Before the Harvey Weinstein cases, before #MeToo there was Taylor Swift.
She was applauded for her testimony in court in August in a case involving radio DJ David Mueller who had grabbed her rear end during a photo op.
She had initially reported the incident privately, which got the DJ fired. When the DJ sued her, she countersued to prove a point -- 'a symbolic $1' --and won.
However, there are many who have criticised why she is on the Time POY cover when someone like Rose McGowan is not.

Photograph: Jason Meritt/Getty Images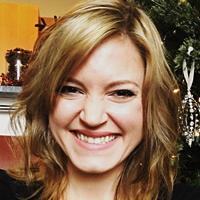 Susan Fowler
Former Uber engineer
All Fowler had was her words and the power of the Internet to take them to the world. She blew the whistle on the sexism and harassment that was part of Uber's DNA in an essay, which not only resulted in action against many of the accused but also the ouster of Uber's CEO Travis Kalanick.

Photograph: @susanthesquark/Instagram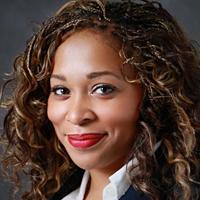 Adama Iwu
Lobbyist
The corporate lobbyist spearheaded a movement calling out sexual harassment in California politics after she was inappropriately touched by a fellow lobbyist at a political event and no one stepped in to stop it. She got 147 women to sign a letter titled 'We said enough' -- a title that became a new rallying cry.

Photograph: @Adamanation/Twitter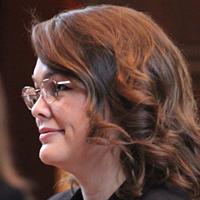 Sara Gelser
US State Senator
The politician from Oregon accused fellow legislator Jeff Kruse of sexual harassment. It led to an investigation into him even as he was stripped of prestigious committee assignments.
Photograph: @SenSaraGesler/Instagram
Terry Reintke
European Parliament member
She opened the conversation about sexual misconduct in the European Union when she discussed the harassment she had faced.

Photograph: @TerryReintke/Twitter
The Plaza plaintiffs
Hotel employees
Six former and current employees -- Veronica Owusu, Gabrielle Eubank, Crystal Washington, Dana Lewis, Paige Rodriguez, Sergeline Bernadeau, and Kristina Antonova -- of the Plaza Hotel in New York City filed a suit against the historic hotel for the sexual harassment they had faced.
'While patrons enjoy the iconic culture of The Plaza, many of its female employees are forced to endure a culture of a different type​ ​–-- ​rape culture,' their suit said.

Representational photograph: @Peter Morgan/Reuters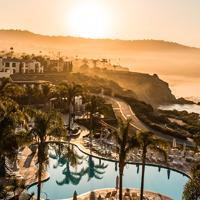 Sandra Pezqueda
Former dishwasher
She filed a sexual harassment lawsuit against her supervisor at the South California resort where she worked. He penalised her for rebuffing him by changing her schedule and cutting her hours.
She told Time, 'Someone who is in the limelight is able to speak out more easily than people who are poor. The reality of being a woman is the same -- the difference is the risk each woman must take.'

Representational photograph: @terranearesort/Instagram
Juana Melara
Housekeeper
She has been on the job for two decades and says she -- like many other women in housekeeping -- deals with sexual harassment on a daily basis.
While many of her co-workers still bear it silently because they fear losing their jobs, she was willing to break her silence.

Representational photograph: Wikimedia Commons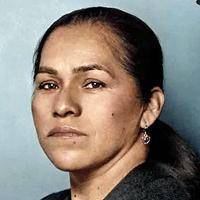 Isabel Pascual
Strawberry picker
She had feared for her children and her own safety for years. But she gathered the courage to speak up for her fellow agricultural workers after the Harvey Weinstein story was revealed.

Photograph: Time.com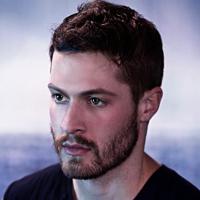 Blaise Godbe Lipman
Director
He accused a former agent, Tyler Grasham, of sexually assaulting him when he was 18.
He told Time about the victim blaming and victim shaming he faced because of his sexy posts on Instagram and his sexual orientation.

Photograph: @blaisegodbe/Instagram
Zelda Perkins
Producer
The former assistant to Weinstein broke her non-disclosure agreement -- facing the risk of legal action -- to talk about what she had faced.
She told The Guardian, 'Unless somebody does this there won't be a debate about how egregious these agreements are and the amount of duress that victims are put under.'

Photograph: Zelda Perkins/Facebook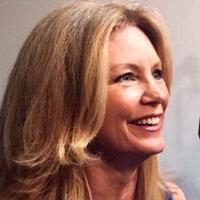 Wendy Walsh
Former Fox News Contributor
She was one of the first women to share her story about star Fox anchor Bill O'Reilly.
The network cut ties with the anchor, and, according to media reports, has spent millions of dollars to settle claims of sexual harassment.

Photograph: @DrWendyWalsh/Twitter
Lindsey Reynolds
Food-blog editor
She not only raised the issue of sexism at the restaurant group of celebrity chef John Besh, but also escalated the matter to the US Equal Employment Opportunity Commission.
Besh has since stepped down and the company has said it is working on addressing the issues Reynolds raised.

Photograph: lindseyreynolds/LinkedIn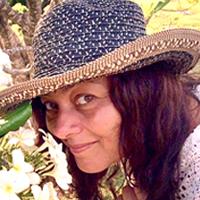 Sandra Muller
Journalist
Adding to the #MeToo campaign, this French journalist conceived the hashtag 'Balance ton porc'. It translates to 'expose your pig', referring to the sexual predators.

Photograph: @muller3574/Instagram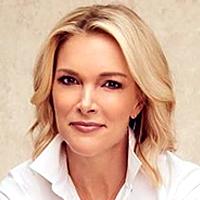 Megyn Kelly
Journalist
She claimed that she had complained about Fox anchor Bill O'Reilly before his story was exposed to the world. She also accused Former Fox News CEO Roger Ailes of sexual harassment.
She told Time, 'I believed the system was stacked against women, and the smart ones would understand how to navigate it... I am starting to see it so differently. What if we did complain?'

Photograph: @MegynTODAY/Facebook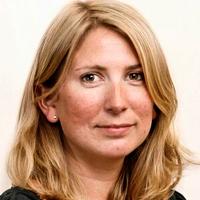 Jane Merrick
Journalist
She brought down Britain's defence secretary Michael Fallon after she revealed that he had 'lunged' at her in 2003.

Photograph: @janemerrick23/Twitter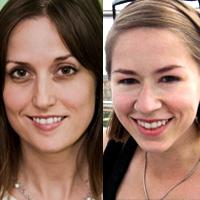 Celeste Kidd and Jessica Cantlon
Professors
The University of Rochester professors and six of their colleagues joined hands to take on the university's culture of harassment and retaliation.
Cantlon told Time, 'If they couldn't stop us from talking, they were going to stop everybody from listening.'
They believe that eight women joining hands to fight them was what made it tough to silence them.

Photograph: @CantlonLab and @celestekidd/Twitter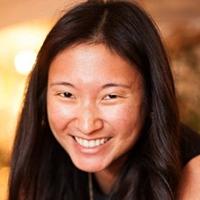 Lindsay Meyer
Entrepreneur
She had faced harassment from venture capitalist Justin Caldbeck and remained silent for a long time because she 'went around harbouring this ridiculous belief that because I was a non-white woman in my 20s that somehow it was expected that I would have to be treated this way.'
After her, six other women accused Caldbeck of harassment, which led him to resign from his VC firm.

Photograph: @lindsaymeyer/Twitter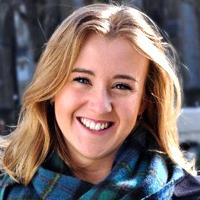 Bex Bailey
Charity worker
The Labour Party activist said she was raped at a party event in 2011, but when she told a senior party member about it, she was asked not to pursue it, as it could 'damage' her.
She finally opened up this year, leading the party to appoint an independent expert to examine sexual harassment complaints.

Photograph: @bexbailey/Twitter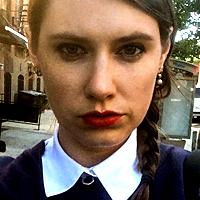 Amanda Schmitt
Art Curator
She faced sexual harassment at the start of her career at Artforum, Knight Landesman and was afraid to do anything because 'it was so accepted in the industry.'
But she finally gathered the courage to sue the publisher.
She told Time, 'I was afraid that I didn't have the strength to make it stop. I don't feel that fear any more.'

Photograph: @teachamantafish/Instagram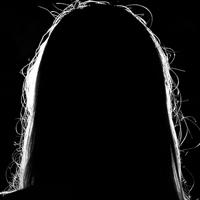 The Anonymous
A hospital worker and a former office assistant
While the hospital worker was able to escalate the sexual harassment she faced at the hands of an executive to the HR department, the former office assistant had no option but to quit.
The latter worked in a small office with no HR department and didn't believe that her co-workers or her conservative Native American family would support her.

Representational photograph: Pixabay.com