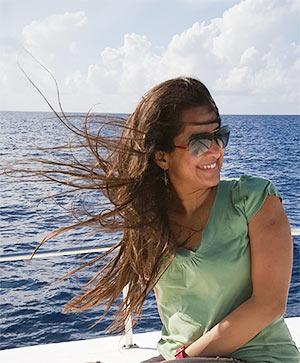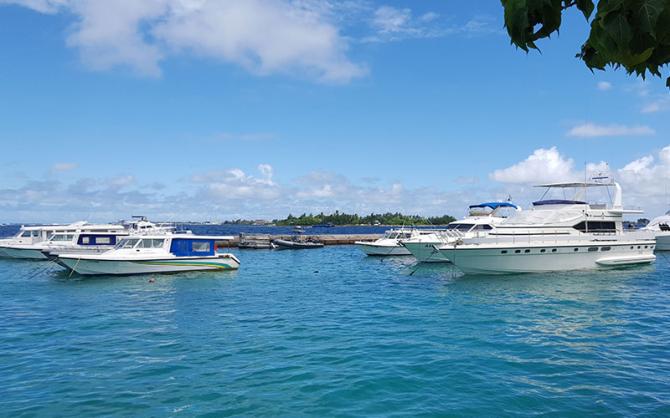 Wondering where to go on a vacation?
Fed up of searching online and consulting with friends/family?
How about a celebrity then?
What if a celebrity told you about their favourite holiday destination? Told you about all the things they like to do there -- be it tasting the local cuisine, indulging in leisure activities or haunting museums.
Would it inspire you to pack your travel bags and get going? We hope so :)
---
Her books sell like hot cakes! And her 'blogger-to-best-selling author' story serves as an inspiration for many.
We're talking of best-selling author Preeti Shenoy, probably the only woman in that league with bestsellers like Life is What You Make It, Tea for Two and Piece of Cake.
When Preeti is not writing, she is travelling and discovering new places.
Preeti tells A Ganesh Nadar/Rediff.com about her fave destination.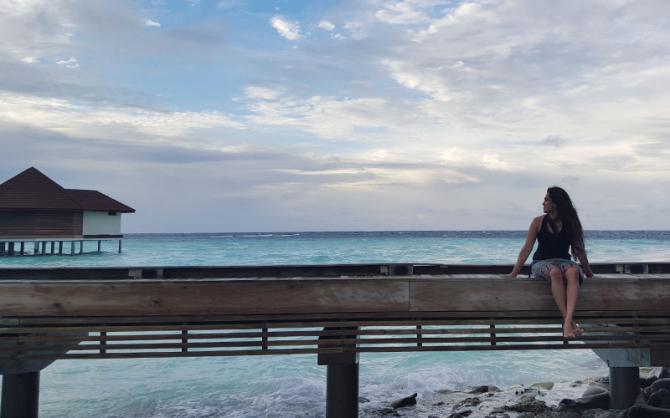 Which is your favourite holiday destination?
The Maldives; it's so beautiful.
Usually I never repeat a holiday destination as there are so many places to see. However, I went back to the Maldives because it was so amazingly beautiful. It feels like heaven.
I have been there twice in the last four years. The first time, I went with my husband and the second time with my kids.
I usually go there for five to six days.
Where do you usually stay?
There are different resorts there. I always stay in a Water Villa because you have various types of accommodation there.
These Water Villas are on 120 different islands and each Water Villa is on an individual island.
I stayed in a super luxury Water Villa.
Which are the best places to eat in the Maldives? What do you recommend one must eat there?
As you are on an island, you have to eat what is available.
People generally go there for the beauty of the place and not to eat. I'm a vegetarian. The three-course meal in my resort was very good.
Some of the best sights and attractions in the Maldives?
On the last day, when you are leaving, you can do half-a-day of sightseeing at Male, where the airport is located.
You can visit the President's House, the National Museum and the Islamic Center. There are shopping centres too. You can buy beautiful jewellery made of shells.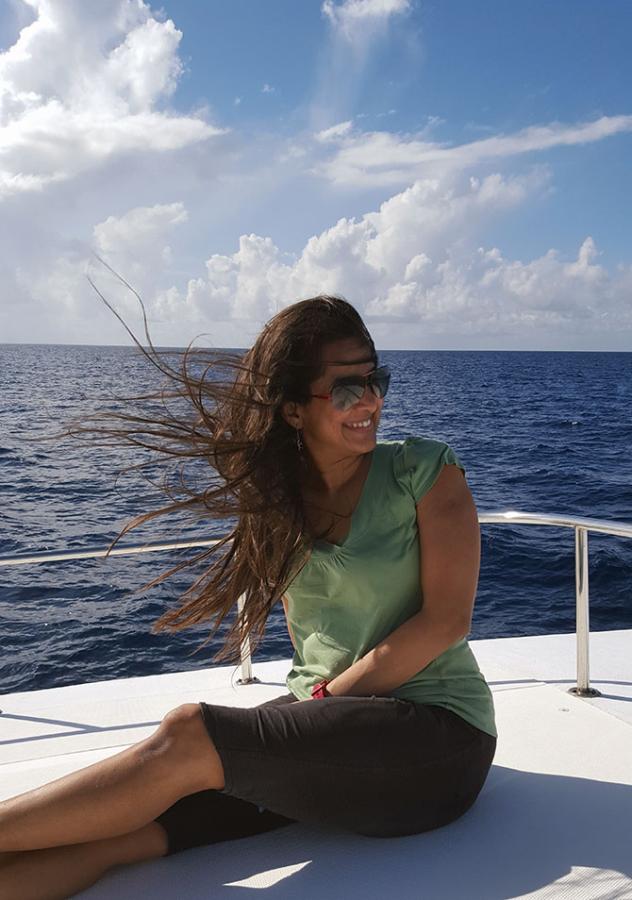 What leisure activities can one indulge in?
The marine life is beautiful. You can go snorkelling, deep sea diving and paragliding. You can also go sailing in a glass bottomed boat.
Then there is dolphin spotting early in the morning. You can even swim with them if you wish. It is an extraordinary experience.
How do you usually spend your day there?
I spend the whole day in the sea. We swim in the sea or go snorkelling.
Then we eat and rest for a while. Then, we are back in the sea again.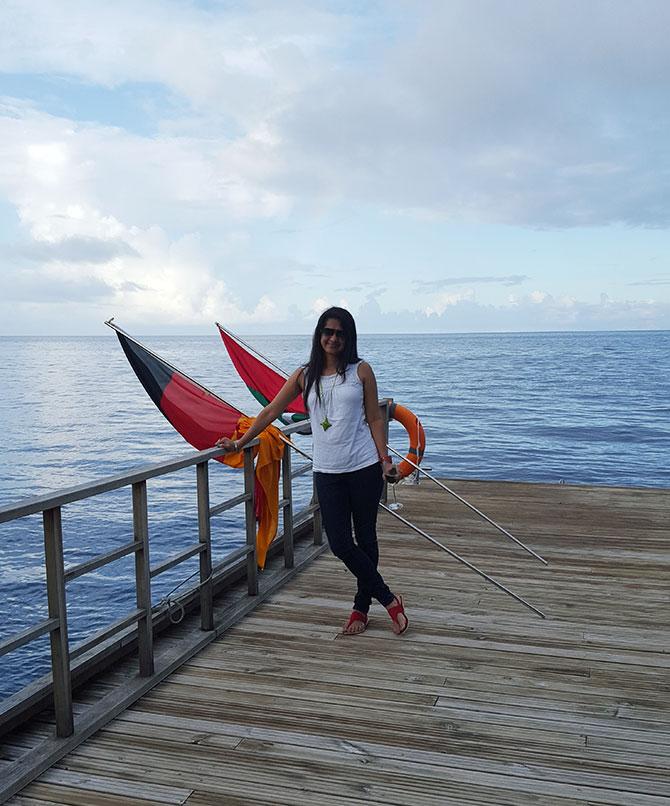 Are you a solo traveller or do you like to holiday with friends/family?
I like to holiday with family, with like-minded friends and at times alone. I like to travel.
Do you plan your holidays well in advance or is it on the spur of the moment?
Sometimes, I plan my holidays in advance. My second trip to the Maldives was well planned.
I have also taken holidays on the spur of the moment. Like the time when I went to Sakleshpur, which is a four-hour drive from Bengaluru. That area is full of coffee estates.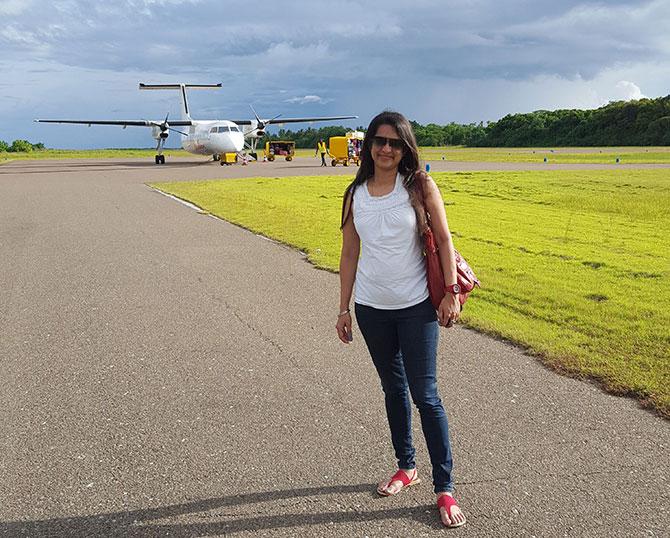 How does one travel to the Maldives?
The airport is located in Male. You can take an Air India flight. Sri Lankan Airlines is another option.
Depending on the island you are going to, you can take a sea plane or a boat. The resort will organise that for you. They receive you at the airport.
You can get your visa on arrival in the Maldives.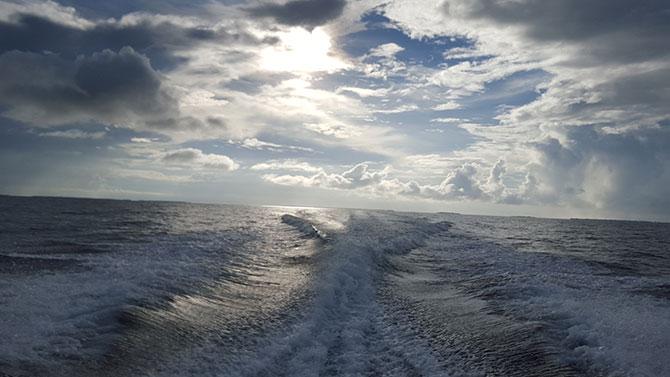 Do you click plenty of pictures on your holidays? Or do you bank on your memory?
I do click pictures because, five years from now, I'll forget.
But I avoid clicking too many pictures because I have to enjoy my holiday too. I delete most of the pictures later and only keep the good ones.
What do you recommend one must eat in the Maldives?
Fish fry is very popular there. The Maldives are famous for their seafood. However, the food is bland.
How are the local people?
We were on an island. The local people are very sweet. They are friendly, warm and talkative. They love to meet people from other countries.
On a trip to the Maldives, how much money should one carry?
That depends on you. You should stay in the best places you can afford.
If you stay in a Water Villa for three nights it starts from one lakh rupees (Rs 100,000) upwards. There are options for every budget. You must take an all-inclusive package.
Apart from this and your travel, for shopping there $200 are more than enough.
That one thing you missed doing on the trip.
I would love to try kite surfing. We were there for a few days, but the wind was not favourable.
I would also love to try surfing, where you are pulled along by a speed boat.
Is there something special you brought back to India from your vacation there?
I bought a silver dolphin pendant. I wrote a book, The Secret Wishlist. In that book, I have described the Maldives extensively.
When the book was being published, I was asked to send a few pictures of myself which would be used as the author's picture on the back page. I sent them a few pictures.
The photo selected was the one where I'm wearing the pendant.
It's a coincidence that I bought the pendant in the Maldives and I had written about that country in the book. That's why I think it is special.
One word you'd use to describe the place.
Ethereal.
Photographs: Atul Shenoy