These forts, rich in history are exciting to trek too.
"You need special shoes for hiking -- and a bit of a special soul as well."
Of course not to forget some good grip sole.
And as much as hiking and trekking seem similar, hiking is more leisurely and usually on well-established trails, trekking is done on a much rougher terrain like a mountain and comparatively more rigorous.
If you are an adventure junkie looking for an adrenaline rush, the state of Maharashtra offers some wonderful scenic spots for trekking.
Take a look!
1. Peb Fort / Vikatgad Fort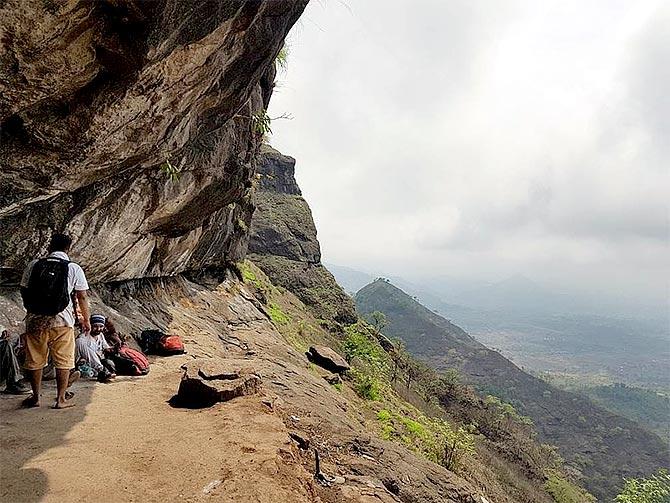 Located approximately 19 km from Karjat, Peb Fort is a hop, skip and jump away for Mumbaikars.
Named after goddess Pebi Devi, this fort offers a breathtaking view from the temple on the top.
There is historical evidence to suggest that Shivaji Maharaj used the caves on the fort for grain storage.
This trek can be enjoyed walking through the numerous waterfalls, caves and dense plantations.
The fort has been maintained well and the excitement is only mounted by neighbouring caverns or underground caves.
At a time, only 1 person can crawl through. The bulwark of the fort faces the Matheran mountain and it is truly a sight to savour.
The best part of Peb is its close proximity to Matheran.
How to get there
Take a train to Neral station. Once you alight, start walking on the road that leads to Matheran. The trek begins from the base village Anandwadi-Fanaswadi
2. Rajgad Fort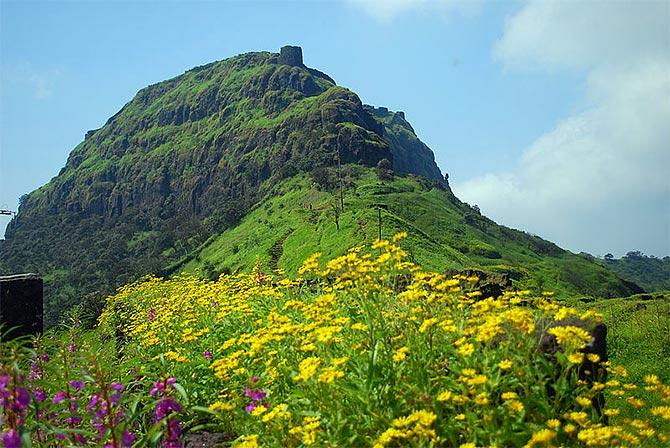 This fort had tremendous historical and strategic significance. It was the capital of the Maratha empire under Shivaji Maharaj for 26 years.
It is located 60 kms from Pune in the Sahaydri mountain ranges and comprises palaces, caves and water cisterns.
Rajgad offers mesmerising views of the neighbouring Torna fort and Bhatghar Dam.
This fort is much sought after by trekkers and other holiday makers from Mumbai and Pune.
Since it is quite massive to cover in a day, an overnight stay is recommended.
The Padmavati temple inside the fort can accommodate upto 50 persons.
How to get there
Take a train from Mumbai or Pune to reach the base village Gunjavane.
From here it is a trek of 4.5 km to the Padmavati Machi part of the fort which used to be a military base in the olden days.
You can complete this trek in approximately 3 and a half hours.
3. Visapur Fort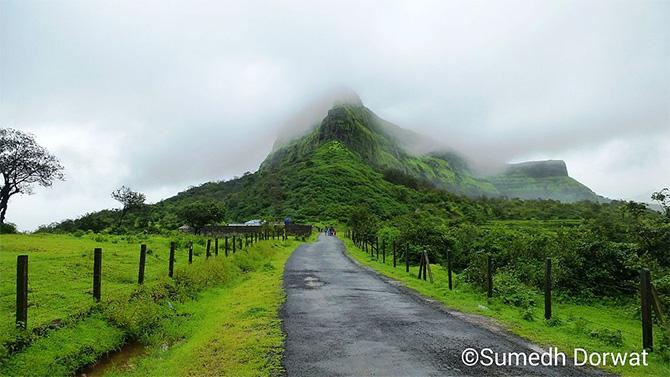 If you are driving from Mumbai, it will take you approximately 2 hours and 30 minutes to get here. From Pune it is 90 minutes.
What's different about this fort?
While other forts may be accessed using a forest trail, boulders' trail, motoriSed trail, this one uses a waterfall trail.
Trekkers, campers, nature lovers will be enthralled by the views of neighbouring Tikona Fort, Tung Fort, Lohagad Fort and Pawna lake.
There are 3 routes that can take you to the top.
The Patan Village trail which is the trickiest would take about 2 hours to reach the top.
The Bhaje Caves trail which is situated on the midway of Malavli station and Visapur base village.
The third trail, viz. the Gaimukh Khind trail is the fastest way to get to the top.
The base for the fort is Malavli village which is well connected to Mumbai, Pune and Lonavala by local trains.
4. Korigad
In 1657, this fort was captured by Shivaji Maharaj and hence it has ample historical relevance today.
This fascinating fort has 2 lakes on the top.
There are plenty of camping sites, so not only adults, children too can enjoy an adventure trek to Korigad.
It is located 20 km from Lonavala and is in close proximity of Amby Valley. The trek to this fort can be enjoyed throughout the year.
How to get there
Once you reach Lonavala, you will need to follow the Amby Valley road. Then head on to Peth Shahpur village which is the base village to begin the trek.
The difficulty level on this trek is not very high so it is ideal for a beginner.
The Koraidevi temple can be used for accommodation; it can easily house 10 persons.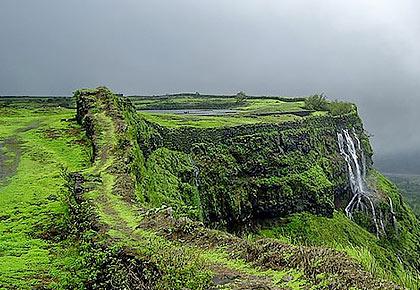 Alisha Shirodkar is vice president-business development at Tamarind Global, an event management company.
Readers, do you have interesting pictures of India that you'd like to share?
Simply upload your #India-Photos on ZaraBol along with a short description of the place and we will publish them right here on Rediff.com!
You may also write to getahead@rediff.co.in (subject: Travel pix) and share your travel stories and experiences with us.
Click here to see all India-Photos published on Rediff.com.
Disclaimer: The photographs featured in this series are, to the best of our knowledge, original entries submitted by readers.