A decade has seen many welcome changes in this hill district of Jammu and Kashmir, says Anjuli Bhargava.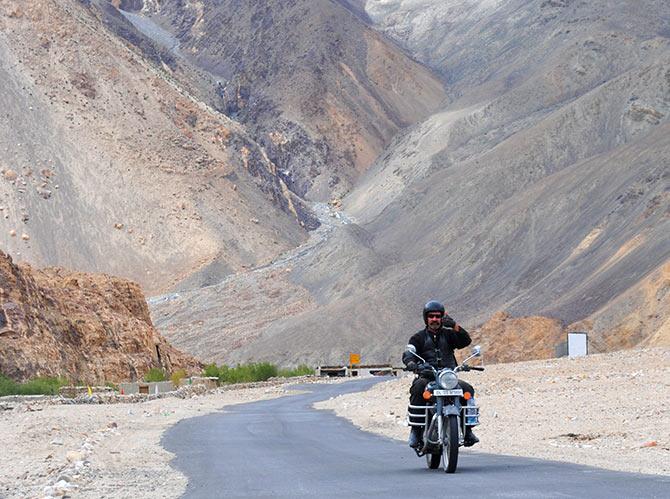 I write this column from Ladakh, one of my favourite destinations in India.
I am back in this barren and spectacular spot -- on my fourth trip -- after a full decade.
My first visit was in 2002 and then I made two more trips in rapid succession.
A visit planned in August 2010 was cancelled at the last minute due to a cloudburst that led to widespread damage in the region.
Although part of Jammu and Kashmir, Ladakh manages its own affairs after it was declared autonomous some years ago. And autonomy, in my view, seems to have held it in good stead.
In the capital Leh, one of the most delightful developments I'd say is the paving of the main market area and forbidding the entry of vehicles.
The entire area is now pedestrian-only, less polluted, far easier to stroll and navigate as you take in the quaint cafes and shops full of Tibetan, Ladakhi and Nepali curios.
Even better, the area around the Old Palace -- full of garbage and filth some years ago -- has seen a major clean-up, thanks partly to the emergence of the Ladakh Arts and Media Organisation (LAMO), a major restoration exercise of two old houses in the area which has led to a resurgence of art and culture in the town.
Drives outside Leh, including to Thiksey, Hemis and in particular towards Nurla (90 kilometers out of town), testify as to how well maintained the roads are despite the fact that nature and elements are not on your side.
Although I understand this is not true for all roads, as you head out from Leh to Nurla and Alchi, the road resembles a runway almost all through, barring some short sections where repair work is underway.
I urge the relevant ministers from Uttar Pradesh and Haryana to visit for a lesson or two.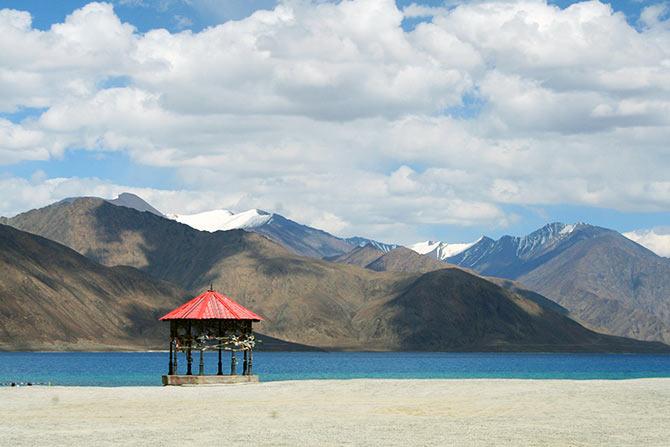 As far as the economy goes, there's been a surge in tourism ever since Aamir Khan's 3 Idiots (released in 2009) turned the national spotlight on this hitherto undiscovered region.
Like with everything, this comes with its pluses and minuses.
The region is now dotted with high-end resorts, most of them started by outsiders in partnership with locals (as rather sensibly, only Ladakhis can own land in the district).
Locals are restoring old properties, keeping alive the traditional architecture and converting them into boutique hotels.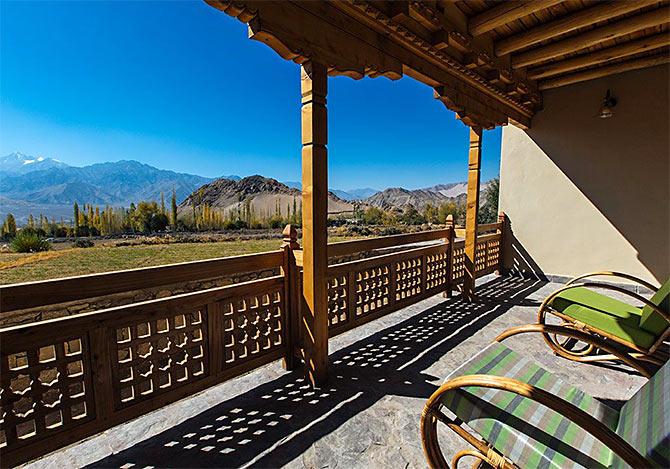 Set up and operated by non-Ladakhis, Nimmu house and Shakti (which has two/three properties) are two well known ones.
John Harrison, a UK architect and restoration expert who restored the buildings that house LAMO, tells me he may soon start work on a new project for a local who wants to restore his old house and convert it into a boutique hotel.
A spin-off for other less well off communities -- Nepalis, Tibetans and those from the Northeast -- is that they have found jobs as waiters, managers, cooks and in a range of support activities in the plethora of resorts that have sprung up with locals, who are generally quite prosperous, tending to avoid these jobs themselves.
Another positive fallout is that local Ladakhi artistes are finding themselves in demand as many new resorts paint walls and buy art to give local flavour and colour.
In the first spurt, most of the new ventures were led by outsiders but that's fast changing.
Several well-heeled and educated locals are now jumping in. Ladakh Sarai is a relatively popular new place owned by a local.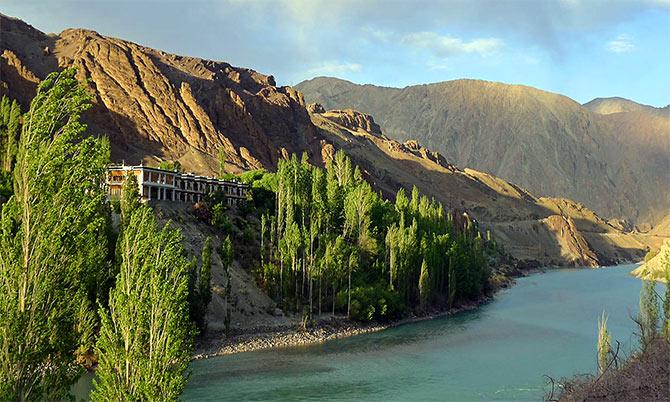 Apricot Tree in Nurla with unbeatable views of the Indus river is owned by a local and run by his smart young 28-year-old Ladhaki manager who is at some stage planning to branch out on his own by setting up a travel and trekking company.
I spend an evening with the owner of one of the latest and best offerings, the Lchang Nang retreat in Nubra valley's Sumur.
The 34-year-old local, who has a degree from IIT-Delhi and has lived and worked in Gurugram for a while, says he's happy at the thought of being able to live and earn a viable living in his own homeland -- in a much calmer and cleaner environment.
A decade ago, this wasn't an option.
It's not as if everything is perfect. Ladakh is still grappling with a mounting garbage problem and a water crisis looms large, just like many other cities in India.
Murder and theft -- previously unknown -- have now made inroads.
Post the advent of television and 3 Idiots, commercialisation is on the rise as are aspirations.
The Apricot Tree owner -- used to the old ways and who finds all the changes overwhelming -- tells me Leh in particular is 'finished' for him, a harsh and stark reality like the landscape.