Meet the designer who is bringing plus-size clothes to Indian women.
Unable to find Indian ethnic wear in her size, plus-size influencer and body positive activist Dipti Bharwani started designing her own clothes.
"My size was never available. So on most festivals, I used to design my own clothes," the designer reveals.
Amid the pandemic, in August 2020, Dipti launched her plus-size brand, DB Larger Than L.
"I don't keep any restrictions in mind while designing for plus-size women.
"As a designer I want women of all shapes to be comfortable with their curves and flaunt it," she shares.
90 per cent of the women Dipti works with have told her that they're looking for no restrictions or barriers when it comes to fashion.
In an interview with Anita Aikara/Rediff.com, she discusses how she learnt to love her body and why she hopes to make all women feel included through her fashion label.
Fashion trends your plus-size clients love
They love to take risks. They are not afraid to show a little skin or to wear something that is figure hugging.
They experiment with bright vibrant shades
They hate black, because very often plus-size people are advised to wear dark colours to hide their curves.
But my clients want to be seen, hence they come to me.
Were you always very confident about your body?
I was very insecure about my body in the beginning.
When you live a society that has beauty standards so flawed, it's hard growing up.
But things changed for me when I did a lingerie shoot for a photographer friend as a joke.
I was the first plus-size girl to do boudoir photo shoot openly, and suddenly I felt that if I can be in lingerie in front of a camera I can achieve anything.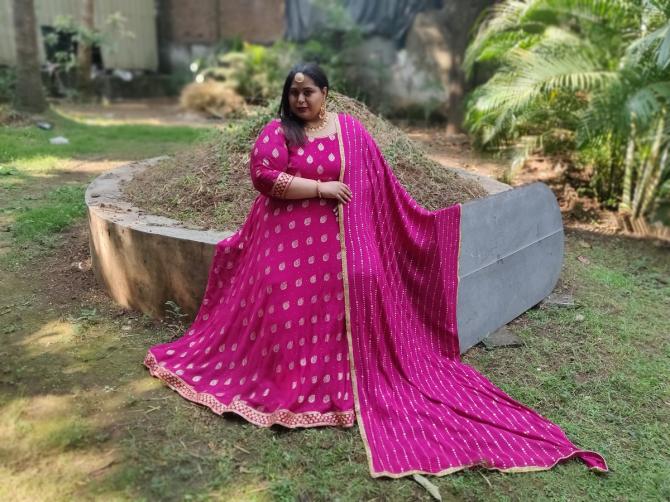 Did you ever try to fit into a society that's obsessed with physical appearance?
Yes I did. It was hard.
I did something called 'The Bollywood Diet' where I starved myself and it showed its effect on my mental health.
I started getting frustrated and irritated. I felt like giving up on everything.
I thought my self worth depended on the stupid weighing scale.
How challenging is it for you to find clothes your size?
Very challenging. I am a mix body shape.
I have larger hips, but I also have a tummy.
I get my clothes mostly from abroad when I travel or I ask my friend and family to get it for me.
There are few brands in India which cater to plus-size women, but variety is an issue.
Have you ever been trolled online? How did you deal with it?
Yes many time. People fail to understand that trollers are not only the ones with negative comments, but also the ones with atrocious comments.
They think that a plus-size woman is ugly, lazy and needs to work on herself. I avoid them.
I am not here to be anyone's fantasy or give anyone the power to make me feel inferior.
I eliminated all negative people from my life -- I kept negative family members at bay and negative friends were not really friends.
For a long time, I had to remind myself that I am beautiful. But in the end, confidence trumps all negativity.
A lot of women look to you as a role model now. How do you feel about it?
I don't know if I am a role model, but inspiring someone always feels good.
If I can make someone feel happy about who they are, my work as an influencer is achieved.
It feels good to see more confident people, especially young women.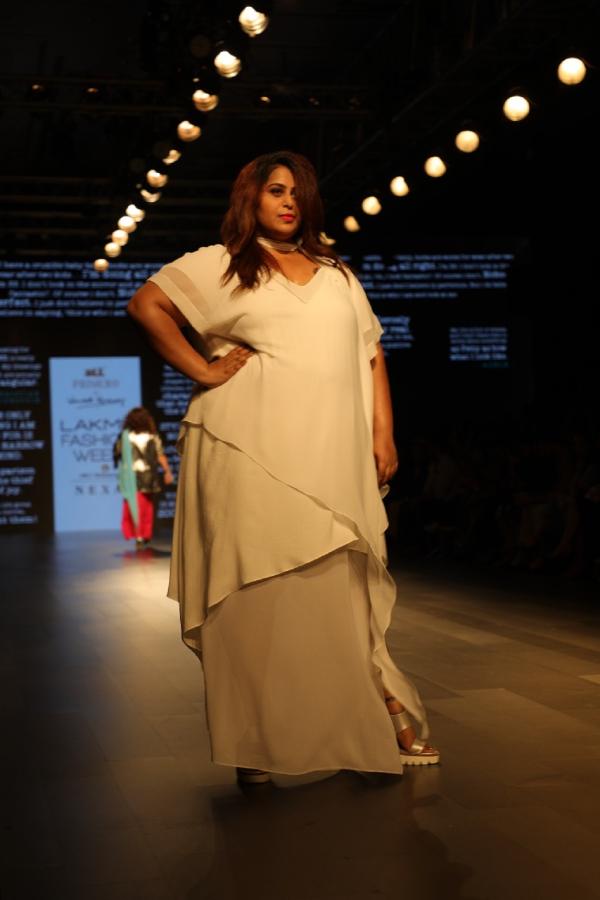 Your style mantra
I don't fake it. I make my own ethnic wear, so I know what looks good on me.
I make sure I'm comfortable in what I wear.
I don't sell fashion, I sell comfort and I think that's what people like.
I am true to myself and my body, so I'm true to the people who look up to my style.
Were you ever told to lose weight?
All the time by family members, non-family members, free gyani babas and people who feel their opinions are important including shopkeepers.
When you are plus-size, people think it is their right to tell you to lose weight.
I look at them, smile and walk away. I live my life on my terms.
The lack of plus-size models on the runway and in ads
There are a few plus-size models out there. But they are the only ones.
Brands don't want to give opportunities to other models.
It's funny how a plus-size industry that's just booming also has favoritism.
That is the reason for such a small number of plus-size models seen on the runway or ads.
Biggest milestone achieved
Walking the ramp as a model for the late designer Wendell Rodricks at Lakme Fashion Week.
My dream is to showcase my work as a plus-size designer at the fashion week.
Style tips for plus-size women
1. Confidence is very important.
2. Dress to your body shape. Do not try to hide it, flaunt it.
3. Don't be afraid to take risks with colours, fabrics and silhouettes.
A message for curvy women
Wake up in the morning, look at yourself in the mirror and say, 'I love you. You're beautiful.'
Curvy women often seek people's validation when it comes to beauty and physical appearance. They need to stop doing that.
Be selfish and love yourself first. You deserve the best and that doesn't depend on the way you look.
It doesn't matter if you are thin or fat, fair or dark. Be yourself. Accept your flaws.