Saloni Dhumne and Atreya Raghavan speak to young India to find out who their LGBTQ heroes are.
What happens when you don't fit into conformed societal slots?
You are not accepted.
You are pushed and turned and twisted and crushed because society cannot, will not, accept you any other way.
But there are those who fight back.
Who won't be pushed.
Or turned.
Or twisted.
Or crushed.
One such battle has been the fight for gender awareness and gender justice.
And their right to their gender.
L.G.B.T.Q.I.A.+
Lesbian. Gay. Bisexual. Transgender. Queer. Intersex. Asexual.
Three years have passed since the Supreme Court passed its landmark judgement in the Navtej Singh Johar v Union of India case, decriminalising Section 377 of the Indian Penal Code, which deemed homosexuality a punishable offence.
There are many, known and unknown, who have paved the path to this victory.
More and more members of the LGBTQIA+ community are beginning to assert and embrace their identities, making their voices heard and making strides in their respective fields.
Over the years, we have seen a shift -- though not as much as needed -- in societal awareness and sensitivity.
Six youngsters explain why six LGBTQIA+ personalities inspire them.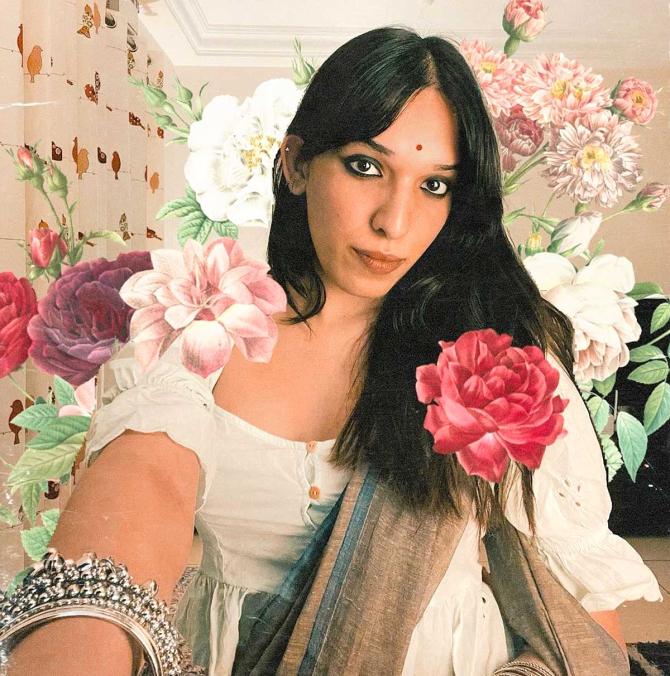 Dr Trinetra Haldar Gummaraju is an Indian LGBTQ+ advocate, medical intern and content creator. The first transgender doctor from Karnataka, she is an Instagram star.
She raises a strong voice in support of transgender rights and shines a light on their issues. She also takes on feminist issues, shares her political opinions and talks about other social stigmas on the social media platform.
She has documented her journey to from being Angad to becoming Trinetra -- a journey that included breast augmentation and vaginoplasty surgery -- on her YouTube channel, The Trinetra Method.
Brunell Taylor, 22, a social media coordinator at GraphWitty, Hyderabad, says Dr Trinetra has been a huge inspiration.
"Looking at multiple transgender women on the streets asking for help or selling small items so that they can earn enough to eat two square meals a day pinches me. I have also seen cops beat them up.
"This is why Dr Trinetra inspires me. She never gave up despite having through face so much in school, college and more.
"Her social media are full of hatred but she proudly accepts herself. I hope the rest of the world has half the courage that she has to accept themselves, and others, as they are," she says.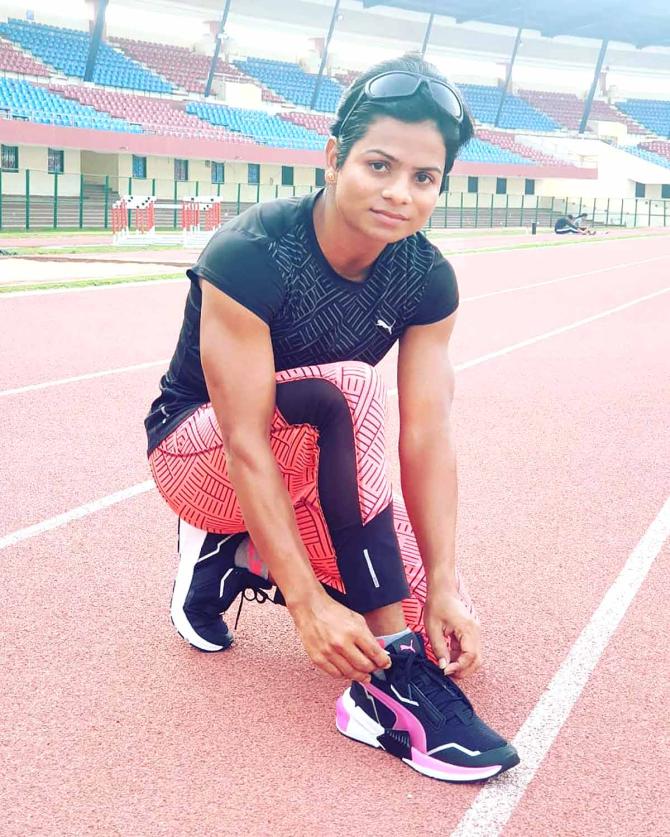 India's first-ever openly lesbian professional athlete, sprinter Dutee Chand is the current national champion in the 100 metres.
She was the first Indian to win a gold medal at Universiade, an international multi-sport event organised by International University Sports Federation.
She has also won two golds at the Asian Junior Athletics Championships, a silver at the Asian Games, and is the third Indian woman to ever qualify for the women's 100 metres at the Olympics.
Last year, she was honoured with the Arjuna Award.
"Dutee comes from a village where no one has heard the terms gender non-binary (non-binary refers to genders that are neither male nor female), homosexuality or anything else of the sort," says Vyshnavi Gudivada, 22, a social media manager at Smartvision, Hyderabad.
"Despite that, she stood up for herself and openly asserted her identity, demanding her rights without any fear of implications.
The courage she showed by proudly owning her identity is what inspires me."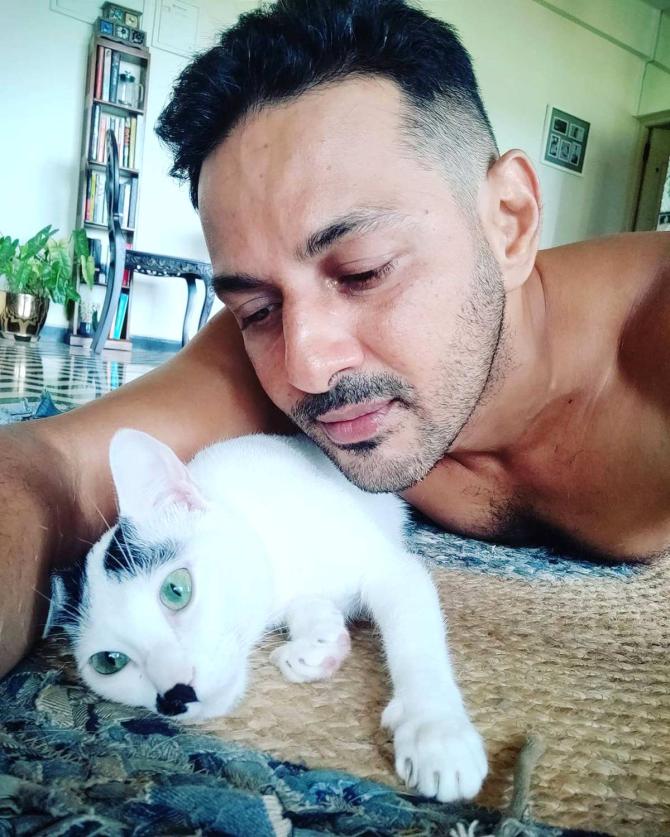 Apurva Asrani has won a National Film Award for Best Editing, a Filmfare award and a Screen award.
As a writer, his credits include Aligarh and the OTT serial, Criminal Justice: Behind Closed Doors.
He has also co-written and edited Shahid.
Mrudula Tatavarthi, a 22-year-old student at Vrije Universiteit, Amsterdam, explains why he inspires her.
"He is a great storyteller whose choice of subject matter is versatile, while his narration is poignant.
"His career trajectory is highly inspirational, especially when one considers the fact that he has been openly gay through most of it."
Sushant Divgikr shot into the limelight -- and how -- as a contestant on the popular reality show, Bigg Boss 8.
He later returned as a contestant on Sa Re Ga Ma Pa 2018 in his drag queen avatar, Rani KoHEnur.
Sushant has also walked the ramp, writes columns, is a motivational speaker and has worked as a VJ.
His first brush with fame came when he was crowned Mr Gay India in 2014. His performance at the Mr Gay World awards that followed was noteworthy as he won three individual sub-titles -- the only contestant to ever do so.
Sagarika Vashishtha, a 23-year-old post-graduation student, says, "Sushant Divgikr's journey teaches us how acceptance changes us as well as our attitude towards the world. It's something, reveals Sagarika, that she personally resonates with.
"He is not an armchair activist. He's opinionated, articulate and uses varied platforms to make a name for himself and talk about the issues the community faces, with possible solutions for the same. That, in my eyes, makes him an icon."
Sapna Bhavani shot into national fame with her fiery appearance on Bigg Boss 6.
An openly bisexual celebrity hairdresser and actor who speaks her mind, she is the founder of Mad O Wat salon, Akbar Pains and Wench Films. The latter -- both production houses -- make short Indie films.
She also owns the PurrOm Healing Centre, a bed and breakfast in Kamshet, Maharashtra.
Sapna is known for the support she has shown cancer survivors.
Suhani Dhumne, a 19-year-old first-year student at Manipal University, says, "Sapna Bhavani is a perfect example of a rebellious woman. Her open-minded attitude and her courage to share her story is an inspiration to not just the bisexual community, but to all of us as well."
Suhani adds, "Being gangraped at a young age is certainly difficult to deal with. However, she did not lose hope and continued to fight. Sharing her struggles with the world openly, and embracing them as well as who she is gracefully, is what, to me, makes her stand out from the crowd."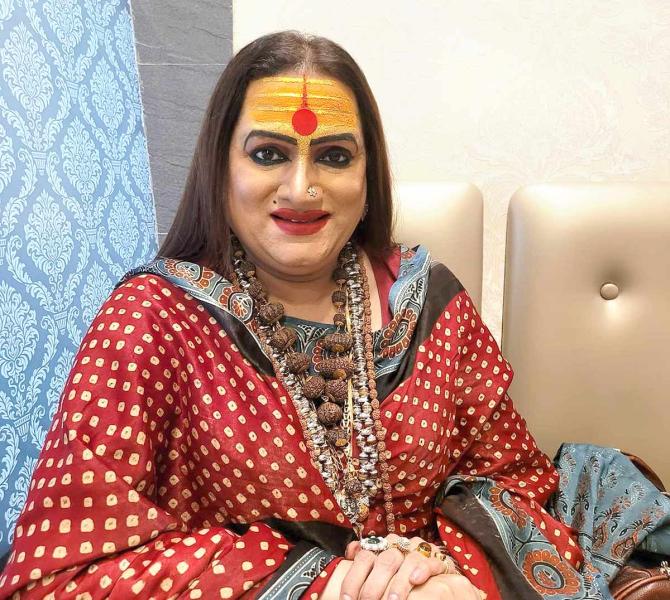 Over the years, Laxmi Narayan Tripathi has done whatever she can to support the transgender cause. A transgender activist, she has used her celebrity status -- as a Bigg Boss contestant, actress, motivational speaker, Bharata Natyam dancer and choreographer -- to highlight the difficulties faced by her community.
When she got the opportunity to become the first transgender person to represent Asia Pacific in the UN in 2008, she used it to speak about the plight of sexual minorities.
Last year, she teamed with mountaineer Ratnesh Pandey to organise a novice, 25 member transgender mountaineering team, who went on the scale the Friendship Peak (17,346 feet) in the Himalayas.
Oshi Saxena, a 23-year-old masts student, says she adores the courage Laxmi has shown.
"Biologically a male, Lakshmi Tripathi knew in her early childhood that she was born in a wrong body. That trauma itself was so consuming.
"She was a victim of abuse and bullying because of her feminine personality.
"She gained confidence after learning Bharata Natyam and is now she is one of the most influential figures in LGBT community in India.
"She was a petitioner in the Supreme Court landmark case in 2014 that recognised transgender rights.
The judgment included an order for a job and education quota for transgenders, the right to adopt children, their own category in documents and their own washrooms.
"A mother of two, she has dedicated her life to fighting for dignity and recognition for transgenders."