Ahead of Chinese President Xi Jinping's visit to India in October, we'd asked you dear readers, to send us photographs of Mamallapuram Shore Temple, the venue for the international summit between India and China.
Here are some more responses we received from you.
Rediff reader Nidhish from Kannur, Kerala visited the Shore Temple on September 7, 2019.
"We were a group of 40 people; most of them were kids. It was a beautiful site. The trip was educative as the kids got to know who built the structure and how skillful our ancestors were. With bare hands and limited tools, they built such beautiful structures. It is definitely a place you must visit."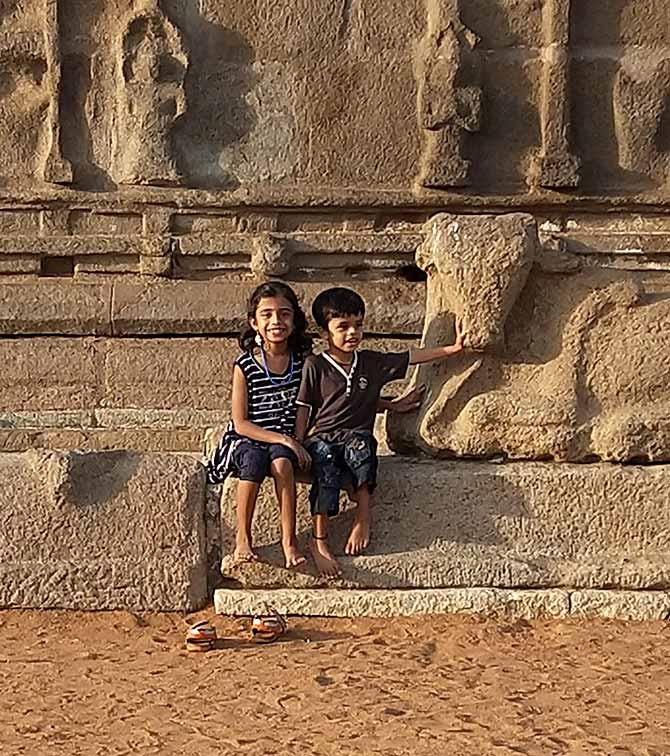 ---
N Sridhar from Chennai visited the temple in 2015.
He says: "I work for Larsen & Toubro and our sales team had a conference at Taj Fishermen's Cove hotel near Mamallapuram.
"On the last day, our team visited the Shore Temple. We gazed in awe as we saw the fantastic structures of Pallava period -- Arjuna ratha, the nearby rock cut temple and finally the Shore Temple.
"Legend says that there were 7 temples initially, of which only one is remaining. The others are under the sea. The Pallava kings were masters in rock cut temples and architecture. No wonder UNESCO has recognised this as a world heritage site. The site attracts maximum foreign tourists in Tamil Nadu. We should be privileged to have such a magnificent piece of history in our homeland."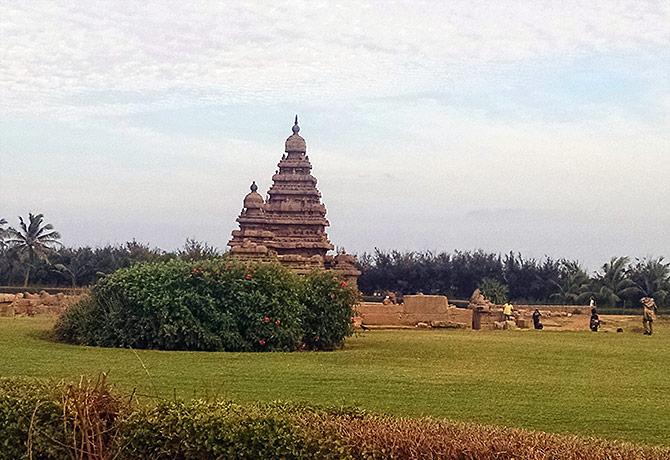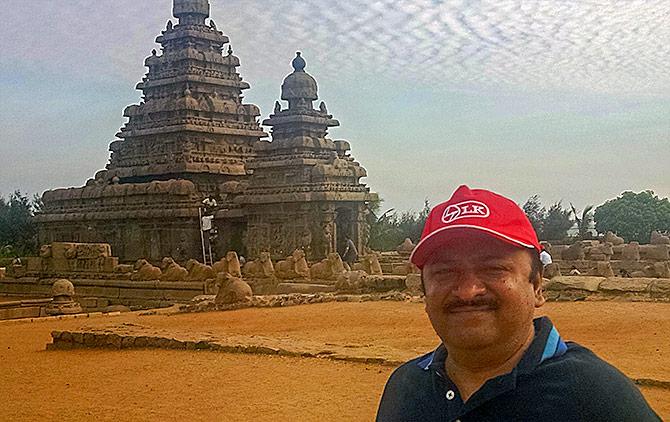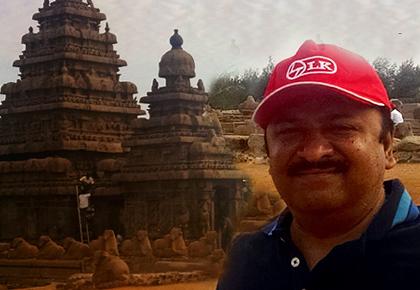 ---
Dear readers, have you recently visited Mamallapuram Shore Temple in Tamil Nadu?
When did you visit the heritage site? Was it a special day for you?
What did you like the most about the temple and this place? Tell us all about it.
If you have interesting pictures, we want you to share them with us.
Simply write to getahead@rediff.co.in (Subject: Mamallapuram Shore Temple Pix) along with your NAME, AGE, LOCATION and a brief write-up of what you liked about the place. We'll carry the best responses right here on Rediff.com