New Year, New Decade.
What's your dream for the 2020s?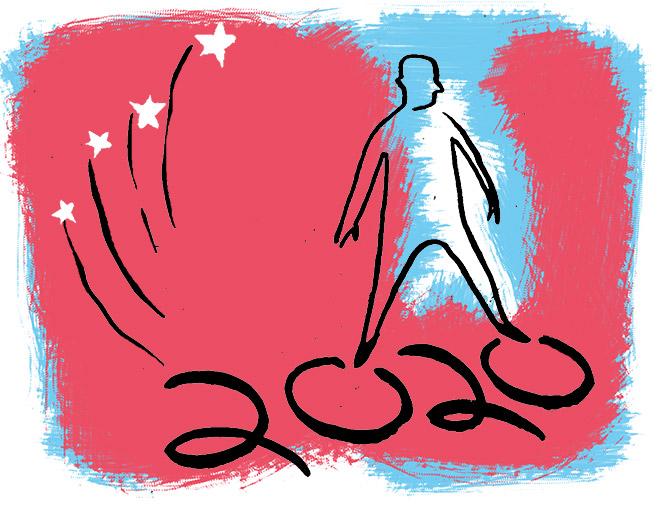 Each year brings with it new HOPE, and each decade comes with the PROMISE of a bright future.
2019 was a year of challenges -- climate emergencies, political unrest, falling GDPs, unemployment, protests, etc.
No one can predict what the future holds for us in the 2020s, but nothing can stop us from dreaming for a better tomorrow.
This could be your chance to chase your unfulfilled dreams and desires and write your own success story, starting in 2020 and continuing into the new decade.
Haven't you always dreamed of doing something that will make your friends and family proud?
Who knows, you could be the CEO of a company. Or a bestselling author waiting to be discovered, whose books may sell a million copies worldwide.
Maybe you just want to travel the world. Or quit your job and complete your higher studies.
You may even dream of finding love. Or starting a family.
A dream could be something as simple as wanting to quit a bad habit, losing weight and fitting into your favourite dress or shirt.
Or it could be something bigger, more ambitious. Like starting your own company; becoming a millionaire at 20, or before you turn 30.
Your dream could also be an idea, a cause or a person/s you believe in and care about. Like being more eco-friendly, finding ways to reduce carbon footprint, empower a community and make a small difference in someone else's life.
Don't you feel it's time you pursued that dream? Maybe 2020 is right for you.
Who knows, your little dream today could change the world tomorrow.
We ask you, dear readers, what is your dream for yourself for the next decade?
Do share your thoughts with us. Write in to getahead@rediff.co.in (Subject: My dream for the 2020s) with your NAME, AGE, HOMETOWN, PHOTOGRAPH.
We will publish the best thoughts on Rediff.com!