Understand the magic that SIP brings to the table for you as an investor, says Satyen Kothari.
You can start by investing as little as ₹500 per month.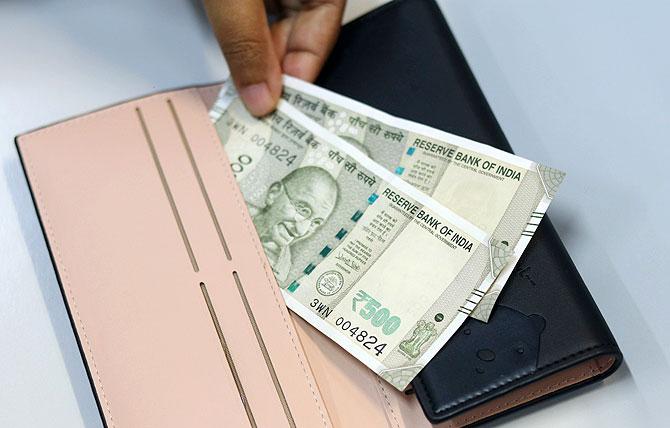 Like every year, 2020 will also bring with it a slew of questions about how you can make more money, save better and secure your future.
Your loved ones will give you a zillion pieces of financial advice that may or may not be fruitful for you.
Be careful whose advice you follow and where you put your hard earned money in.
Here are five simple investment tips that I feel are sacrosanct and will truly help you get the most out of your money.
No matter where you stand in your journey as an investor, these tips will give you a good boost into the New Year.
1. Get a wealth coach
A wealth coach isn't a bank executive who is there to take a bite out of your profit in the form of commission by selling you bad financial products.
S/he is someone who gains when you gain and has your best interest in mind because your financial success is in their best interest as well.
This is crucial for anyone who is serious about investing.
Just like a great athlete needs the right coach to help them find their best form, you need a wealth coach.
A wealth coach is someone who genuinely analyses your financial needs, helps you set up an emergency fund, identify your financial goals and then suggests the best way forward for you as an investor.
2. Get good health and life insurance
If you're young you may not have thought of this at all and if you're old you may feel like it's too late to bother about this now.
But, everyone should get themselves a simple term life insurance -- just pure life insurance, nothing more; nothing less.
This is to ensure your near and dear ones are financially secure in case the worst happens.
There are many complicated insurance products out there but, you must insist on getting simple term insurance from a reliable insurance provider.
Read user reviews, see what the claim settlement ratio across your top picks is -- this should help you narrow down to the best one.
Along with this, you will also need to get yourself a good health insurance plan.
The thing is none of your wealth will matter if you don't have the health to enjoy it. So, ensure you don't cheap out on this front.
Invest in a high-quality health insurance plan -- one that covers diseases you don't think you'll have -- trust me, you'll thank yourself later.
Do your research and see which hospitals your insurance includes -- make sure the ones closest to you and those with multiple branches are included.
Also, check which diseases are NOT covered by your health insurance as well -- it may help you pick the right plan for you.
If you have a family history of any major diseases it might be a good idea to get a separate cover for them or set up a micro fund in the form of a high interest fixed deposit for this purpose.
Ensure your immediate family has health cover. Often times it isn't our own ill-health but that of our near and dear ones that can bring financial strain into our lives.
It may be a difficult conversation to have with your parents, in-laws or siblings but ensure you don't have any family members with no health cover.
3. Invest regularly via SIPs
To say that you must invest using SIPs is no revelation and unless you live under a rock you've been bombarded with enough advertisements telling you that mutual funds are right for you.
However, there are still a lot of investors who shy away from Systematic Investment Plans. My specific advice to you is: Invest across multiple asset classes based on your time horizon and risk tolerance via SIPs.
You must understand the magic that SIP brings to the table for you as an investor.
You can start by investing as little as Rs 500 per month. Even a college student should be able to afford it from his/her pocket money.
You will reap two key benefits by investing via the SIP route.
The first benefit is that of Rupee Cost Averaging -- as you invest the same amount month in and month out despite market fluctuation your overall cost of the purchase goes down.
The other advantage is that the interest you earn on your mutual fund corpus gets compounded.
By investing across asset classes you can build a healthy portfolio that is diversified and aligns with your investment goals.
You can use a simple SIP calculator to see wealth gain projections and understand how well this will work for your investment.
4. Think global equities
If you're already invested in Indian Mutual Funds you might want to consider global equities. This will give you a clear edge simply because you're invested in more than just the Indian stock market.
Think of it as diversification -- only this time, you're just buying a different category of mutual funds, you're investing in a completely different stock market -- one of a global superpower that is likely to continue prospering.
This is something you should definitely consider as it will let you invest in companies that you truly believe in and whose products you use and understand.
Key benefits of such an investment are diversification across multiple geographies which helps reduce the overall risk from concentrating your investment in one location.
Besides this, the US markets have outperformed the Indian market over the past decade by giving much higher returns to investors. This will help you hedge against the depreciation of rupee in comparison to the US dollar.
5. Automate your investments
A lot of people leave investing to 'reminders' and don't pay much attention when they miss a deadline.
This is a terrible idea because there is a literal cost to pay for inconsistent investing.
There are no 'get rich quick schemes' that work and there is no other path to success in terms of investing besides regular, long-term investing.
To ensure you make a plan and then stick to it, it is essential to automate your investments and free yourself from the strain of having to remember to make payments.
I truly hope these simple tips help you enter 2020 with a solid investment strategy. I wish you hefty returns and a prosperous New Year.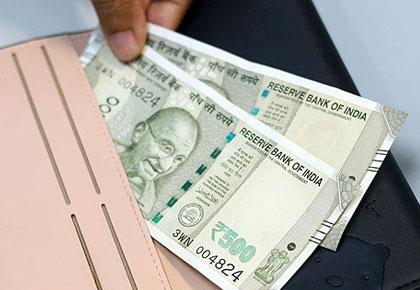 ---
Satyen Kothari is founder and CEO of Cube Wealth, a customised investment solutions provider. He can be contacted on ga@rediff-inc.com.
---