Do you dress up while working from home or are you in your PJs? Share your pics with us.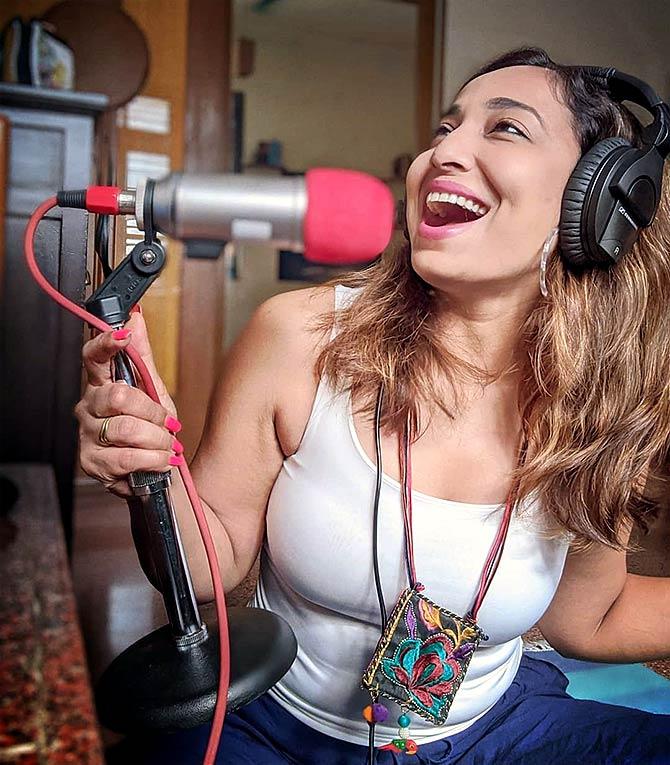 With the coronavirus outbreak, most of us have been working from home and while some people prefer comfortable PJs, there are others who take the trouble of dressing up in their professional best.
Recently RJ Rohini Ramnathan shared her work from home look, above, and people couldn't stop exclaiming how stunning she looked.
Dressed in a white T-shirt and comfy trousers, one look at the RJ and you might assume that she is seated in her studio at work.
'Tu ghar pe bhi itni hot lag rahi hai (you look so hot at home too),' wrote a fan in admiration.
We ask you, dear readers what is your work from home look like? Is it comfortable and casual?
Or do you actually dress up like you are going to work?
Some of you will have to do conference calls with clients, while others may need to attend video meetings.
Do you dress in suits during those times, or you get away with a blazer, shirt and a comfortable pair of shorts that are barely visible in the camera?
Are you one of those who prefers fashionable outfits even when you work from home?
Or do you feel that you can be more productive when you are all suited up?
Share your work from home look with us and we will publish the most interesting ones.
Write in to us at getahead@rediff.co.in (Subject: Work From Home Look) along with your NAME, AGE and LOCATION.
Don't forget to tell us what you do and why you chose the look. We'll publish the best responses right here on Rediff.com.