'I don't understand what is so wrong about my husband and me wanting to adopt a kid? Unfortunately, we don't know many (rather any) examples of couples who endorse our choice of adoption.'
'I have realised that we have a huge battle to fight. In the end, I hope we don't lose,' says Divya Nair.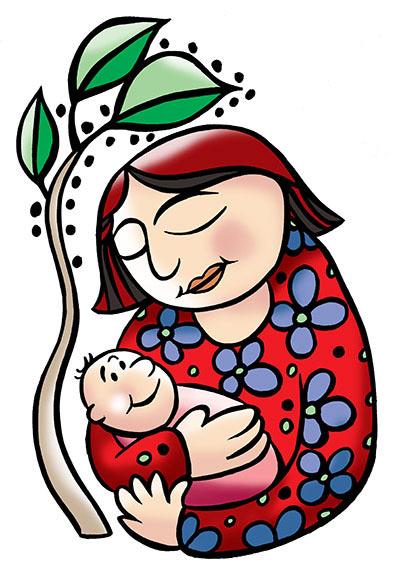 If you ask a newly married couple what is the greatest advice they've received, without a doubt, it would be this: 'Now you must consider having a baby!'
Every time an aunt or elder made this comment to a married friend, I have seen them go pink, flash an awkward smile and then make a reasonable excuse.
However, in my case, my response has made many aunts go red instead, followed by a barrage of advice stating how and why my choice is wrong.
I don't seem to understand what is so wrong about my husband and me wanting to adopt a kid?
Even before we got married, we had both independently wanted to become parents to a child who had no one to call her/his own.
Perhaps, that was one of the many dreams we had foreseen about living together as a couple.
Today, as we stand at the threshold of making that crucial decision, we seem to be fighting convention, culture and baseless assumptions.
Unfortunately, we don't know many (rather any) examples of couples who endorse our choice of adoption.
I must say, I found it rather depressing that even my well educated married friends strongly felt that we must reconsider our decision.
Surprisingly, some of the arguments presented were: Do you think you can treat an adopted child like you would treat your own?
If s/he misbehaves, can you punish them without having to think twice?
What if the kid doesn't accept you both as her/his parents?
What if your parents, friends, neighbours or extended family members mistreated the child because s/he was adopted?
What if you regretted your decision few years later?
Maybe I don't have concrete answers to these questions, just like I don't know if either of us would be alive a few years from today.
Frankly, I don't know how to react when they collectively echo: 'Apna bachcha apna hota hai'
Or in the wise words of a friend and mother of a three-year-old, 'A girl becomes a mother only after she delivers a baby. You cannot describe that feeling of joy when you hold your kid in your arms after nurturing her for nine months.'
In my defence, I have seen kids who are more attached to their ayahs and aunts than their biological mothers purely because of the love and affection they share.
I don't know if there is a constitutional law that states that every married couple should first think of having an offspring of their own and only if all else fails, think of adoption.
Having said that, adoption, I am also told, is an option reserved for couples who are medically incapable to have their own child.
Forgive me all, I don't even know the source or research behind such baseless inferences, but I have to endure this and much more.
Every day, in the newspapers, we read about mishaps, how babies are orphaned even before they have a name and some of us even post pictures of random crying kids on our social media sites.
Some of us donate money to charities, a smaller number of us take time off to teach and empower the less privileged and enable them for a better tomorrow.
Yet, in my views, we, inhabitants of an already overpopulated country take pride in wanting to produce more kids, spend more money and even endorse that view to the next generation.
After picturing the rosy image of a bundle of joy in our respective parents' hands, I roughly recounted to my Amma the pain and money involved in bringing a child into this world.
In about 15 months since the time pregnancy is confirmed, a middle class Indian family spends nothing less than two lakh rupees on hospital charges and other related stages of celebrations which I feel could easily be spent on the education of a less privileged child.
After listening to my social awakening, Amma offered what seemed to her like an immediate solution: Why don't you sponsor the education of some more children (because I am already sponsoring the tuition fee of two kids through an NGO) so that you feel better?
What she really meant was that, 'I am inching close to 60 years, I have health problems, but I don't mind taking care of my grandchild. You know how much your dad loves to play with kids. Wouldn't he want to hold his grandchild in his arms?'
Trying hard not to deviate, I asked her, do we really need to produce kids for this?
This time, Amma tried to come up with a better explanation.
She said, "The world needs more people who think like you, perhaps a son or daughter who can take your legacy and thoughts forward."
To which, I told her, "What if we together raised a kid and passed on the legacy, anyway? Everything else would remain the same."
I still cannot explain the disappointed look on Amma's face. She is still trying to convince me, rather us.
Perhaps, this conversation will go on for a while, but I have realised that we have a huge battle to fight.
In the end, I hope we don't lose.
Don't miss Divya's previous columns:
What I learned in my first year of marriage
Wedding diary: Things I'll miss the most after marriage
Amma's advice on what makes a marriage last
Wedding diary: How I met his parents
Wedding diary: Love, sex and other things
The bride's dressing room: No family please!
Click click click...smile please!
Wedding sari under 5k? You must be joking!
No buffet dinners please, we're Indians!
'I'm finally getting married and you're all invited'
'Have you bought enough gold?'
'Arranged marriage seemed like a box of lies waiting to explode'