We asked you, dear readers to tell us your reasons for choosing not to vote. Sandeep Singh, 45, from Rohtak, Haryana shares his reasons.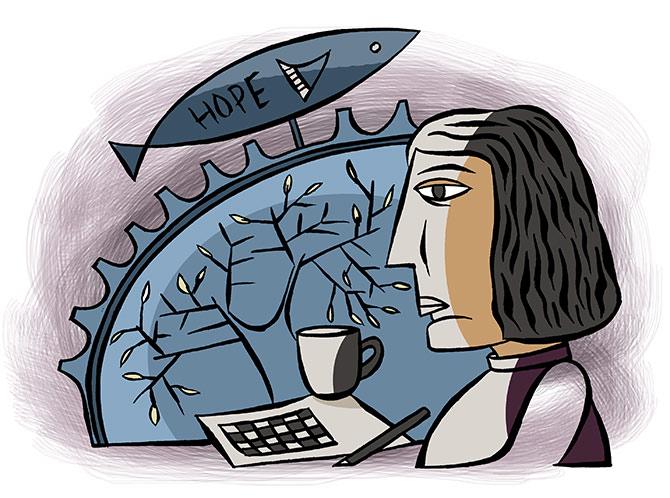 Voting seems futile because the leaders of this land are not ready to take on actual grim issues. And their million voters are not willing to question them.
I didn't vote because...
1. India is groaning under the weight of its exploding population. The climate is only getting worse -- unseasonal weather conditions, droughts, floods are the proof. I'm still waiting for a political bigwig to speak out.
2. Politicians are not accountable for the promises they make and the allegations they cast on their rivals. Over the years, I have noticed that once a political party gains power after making allegations about their rivals, they forget the allegations when they were not in power.
3. India is not even among the Top 100 countries with good water and air quality and per capita GDP. Politicians talk only of construction and infrastructure, but they do not have any vision of sustainable development.
4. The rivers of this country have been virtually killed and politicians are not willing to talk.
5. A majority of our cities are the most polluted in the world. The Swachh Bharat Abhiyan was limited only to cleanliness. There is no plan to tackle air and water pollution, which is silently killing so many people every year.
6. Politicians and people are indifferent to the piling up of garbage in landfills, which are soon going to overflow. Our lifestyles need to be changed to prevent so much garbage from being created, but no one has any vision.
7. Most people still don't believe in actual democracy as several big parties have created unofficial monarchies in their domains.
8. I'm not happy with legal system. Our honourable judges keep dragging cases of political bigwigs, without any significant progress, driven by fear of a political uproar.
---
You can mail your reasons to getahead@rediff.co.in, with 'Why I Didn't Vote' in the subject line. Don't forget to mention your NAME, AGE and WHERE YOU LIVE and send a photograph if possible. We will publish the best responses right here on Rediff.com.