We asked you to tell us your reason for choosing not to vote.
This is what our readers shared. If you have not voted, you can share your reasons behind your decision as well.
We will publish the best responses right here on Rediff.com.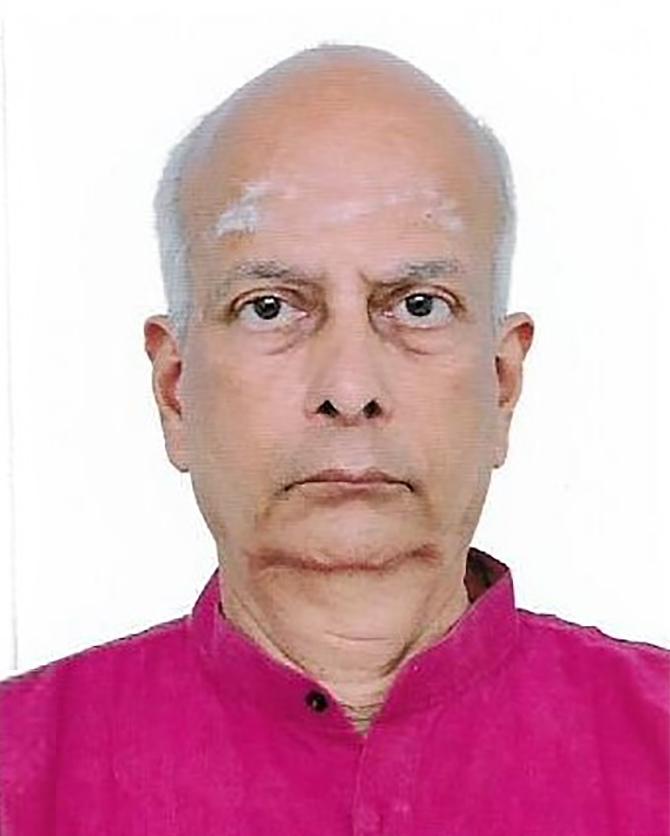 This is what S Viswanathan, 72, had to say: "I'm a permanent resident of Chennai.
"I did not vote for the first time in the 2019 May Lok Sabha Elections. I had to visit my daughter at Dubai and I will be back to Chennai only after the election results.
"I was told that there is a procedure for enrolling overseas voters.
"However, perusal of the requirements revealed that the overseas voter should come to his constituency in India and vote in person.
"I registered my complaint with the Election Commission requesting them for online polling for overseas voters, but in vain."
---
"I am on a private job. If I want a voter's card, I have to take leave and go to the government office without any confirmation that the person filling the form for the voter's card will be present that day," shared Amit Kadian.
"I am from a village, and I think they should give the voter's form to the local aganwadis, so that one can easily go there and fill it at any time as per their convenience.
"I feel that every election is the same. They (the politicians) are looting us.
"For last five years, at times I felt good because I was not responsible for the elected government. But there are times when I feel sad because people like me are the reason they (the government) got elected."
---
"I am a central government employee," Dinesh Kumar, 34, who is based in Goa shared.
"My voting is in Sitapur, Uttar Pradesh. Till date I have not voted in any election due to my posting in other states/cities away from my hometown.
"During most elections, I'm on election duty in the city where I'm posted. That's why I have not got a chance to cast my vote.
"In case the government makes a provision to allow government employees posted in other cities/states to cast their vote by postal ballot or any other means, then I'll be able to vote."
---
Basavaraj C added, "I am 47 years now, and I didn't vote. I work in the private sector and I have never been at a single place for more then 3-4 years.
"At least 10-12 times I went to get my voting card. But every time the government officials at different places turned me away for lack of local residential proof. It's very frustrating."
---
You can mail your reasons to getahead@rediff.co.in, with 'Why I Didn't Vote' in the subject line. Don't forget to mention your NAME, AGE and WHERE YOU LIVE and send a photograph if possible. We will publish the best responses right here on Rediff.com.