We had asked you, dear readers, to share memories of what you ate on train journeys.
Here's the latest set of responses we received. Have you shared yours yet?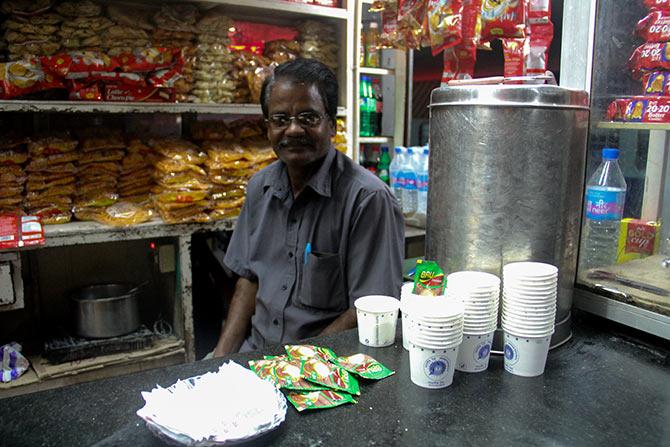 Reader NR Bala takes us down memory lane, back to 1977.
"I travelled by the Bombay-Howrah Gitanjali Express in October 1977 on its second trip.
"It was a newly introduced train service and all coaches were sleeper III tier with an attached pantry car serving breakfast, lunch and dinner.
"The waiters wore white uniforms and the service was prompt and courteous.
"Everything about the train including the coaches, toilets and bedding were neat and clean.
"The coaches wore a bright orange and beige colour.
"Twenty years later, when I travelled by the same train, the conditions had become pathetic.
"Plenty of trains have met with a similar fate."
---
Meanwhile Arun Agrawal from Jabalpur talks about his experience of travelling by Northern Railway:
"For business-related work, I used to travel around 15 to 20 days by train.
"I have noticed that trains run late, especially in the Northern Division of the Indian Railways.
"The food is very bad and expensive too, and the trains are quite dirty.
"The attendants don't carry a rate card for the food supplied.
"Quite often these trains don't have a pantry car.
"Also there are no good food stalls on the routes.
"Once when travelling on the route from Raipur to Bhubneshwar, I had a very bad food experience.
"Similarly, I have travelled by Shatabdi and Rajdhani Express and have had such a bad food experience that I threw up after eating."
ALSO SEE
'We end up quarrelling with the pantry car staff'
'I ordered egg curry for lunch, it was stinking'
'Breakfast in Frontier Mail was 5 star'
Have you travelled by Indian Railways? Share your memories of the meals you have had on Indian trains.
If you have pictures, send us those as well. Mail us at getahead@rediff.co.in and we will feature the best entries on Rediff.comand India Abroad.
Don't forget to mention your NAME, AGE and the place where you LIVE.
Lead image used for representational purposes only. Image: Uttam Ghosh/Rediff.com