Katy Perry hopes to send across a strong message about saving the environment through her latest Vogue cover.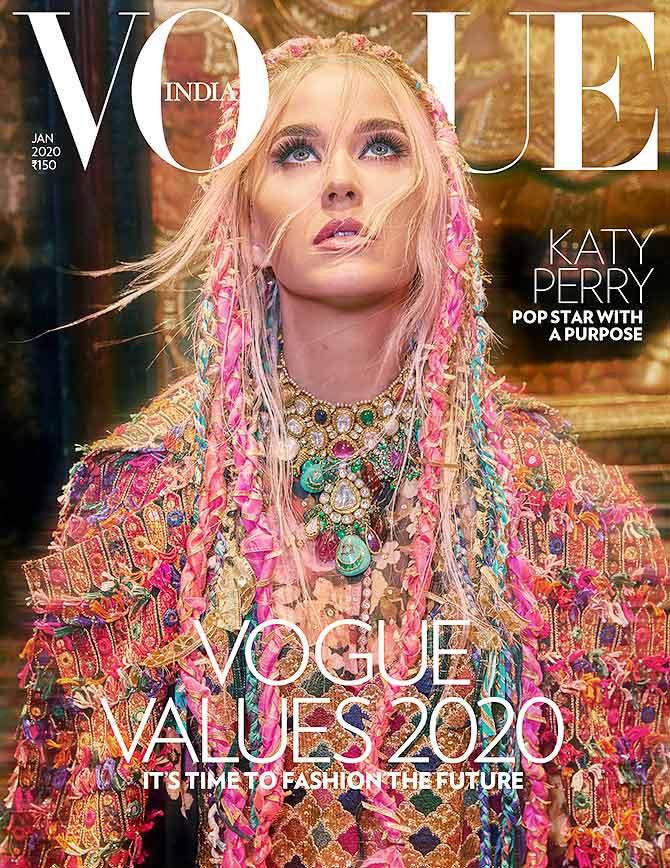 Katy Perry stars on the cover of Vogue India. Her photo shoot for the mag features three stunning desi-inspired looks by different Indian designers.
And trust us when we tell us that each look is special for a reason.
Sharing pics of the Vogue shoot with her 88.1 million Instagram users, Katy wrote, 'Grateful to be part of the Vogue values cover for @vogueindia this Jan.
'For this shoot I got to wear many Indian designers that either upcycle or use recycled materials to make their designs.
'There are so many little ways you can adopt in your everyday life to become more aware of how to better help our planet.
'For one, I love doing #meatfreemondays and substituting with a plant based option like @impossible_foods. What are you thinking you can you do to help our planet?'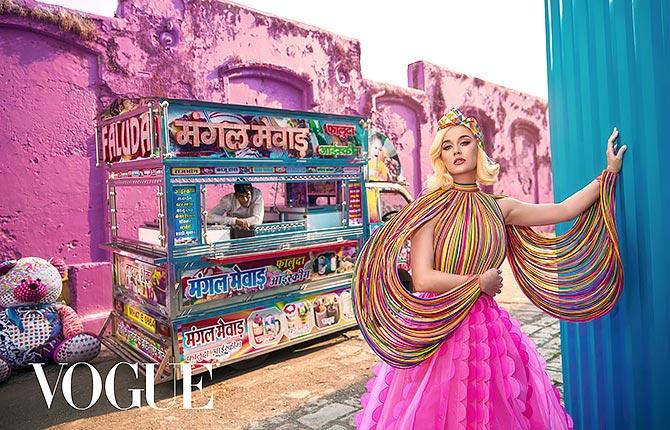 According to Vogue, when Katy is at home with her beau Orlando Bloom, the global pop phenomenon follows a no-plastic policy; at work, she uses her platform to support Impossible Foods to provide meat substitutes in America.
'These are small changes,' she told the mag. 'Not everything in my life is perfect. I'm still amending it every day to be more conscious about what I'm taking from Mother Earth and how I can give back.'
'At 35, I've checked many boxes off my list and I'm now being challenged to dream new dreams,' she added. 'I want to be involved in environmental companies, I want to go back to school (psychology and philosophy will be her subjects of choice) and I want to influence good people to run for office.'