We are inviting you, our dear readers, to share with us your cuties, i.e., cute selfies! :-)
(Post them here)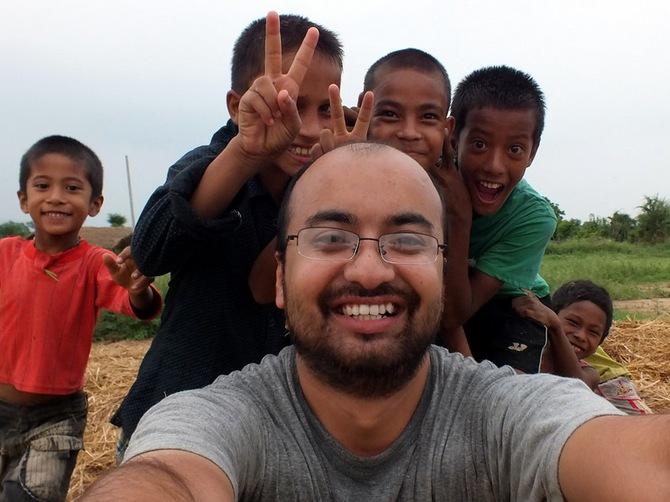 Who doesn't love kids?
They're sweet, adorable and cute... most of the time at least :-P
If you, like us, love capturing a moment on your mobile phone camera with little ones, this one is for you!
With Children's Day around the corner, we are inviting you, dear readers, to share with your cute selfies with kids.
Snap your #CutiesWithKids, ie cute selfies with kids, and post them here!
These could be selfies with your nephews and nieces, the kids in your neighbourhood, the little ones you work with at an NGO or even your own children!
Post them all here we will publish them on Rediff.com!
So what are you waiting for?
Send 'em in -- #CutiesWithKids!
Photograph: The Advocacy Project/Creative Commons