These inspiring stories of women breaking the glass ceiling will make you believe in a brighter, gender neutral future for India.
Kavita Devi, Wrestling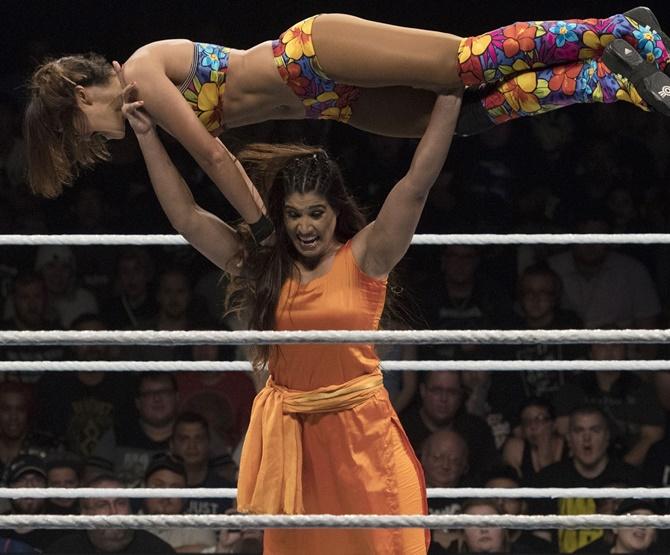 Kavita Devi from Haryana is the first Indian woman wrestler to fight in the WWE.
Guess what? She made her debut in a salwar kameez. And is absolutely proud of it.
"I am proud of our rich culture and I am glad I get the opportunity to represent it," she told Laxmi Negi/Rediff.com.
"There is no shyness or awkwardness in donning a salwar suit during wrestling," Kavita added.
Dr GC Anupama, Astronomy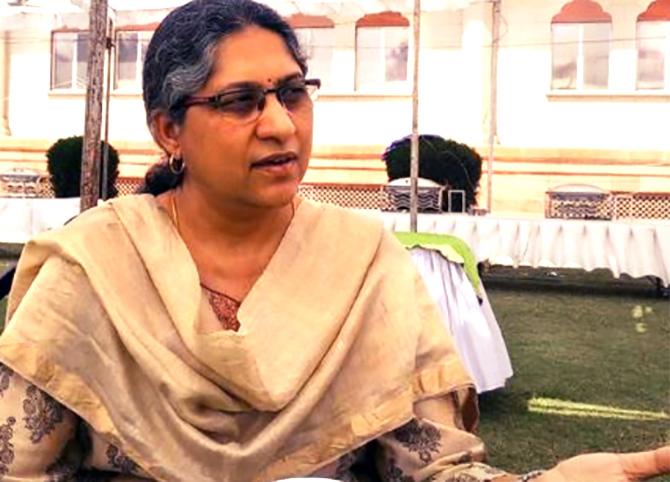 Dr GC Anupama, a senior professor and dean of the Indian Institute of Astrophysics in Bengaluru is the first woman president of the Astronomical Society of India.
Dr Anupama, a recipient of the Karnataka government's CV Raman Young Scientist Award (2001), is an inspiration for women in astronomy.
According to a report on women leadership, representation of women staff (scientific and technical) at the Indian Space Research Organisation's (ISRO) stands at 8 per cent with no woman ever having headed it since it was founded in 1963.
In many ways, Dr Anupama's success is a sign that things are about to change.
Dhanya Sanal, Trekking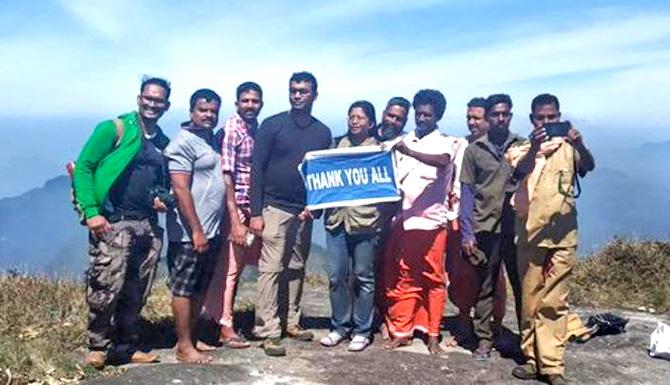 Like the Sabarimala, the Agasthyarkoodam peak (1,868 m) near Kerala was infamous to be a mens-only (aged above 14 years) trekking destination.
Following a protest by a group of women, on November 30, 2018 the high court ordered to allow women to be a part of the annual trekking programme of Agasthyarkoodam.
In January 2019, Dhanya Sanal, an Indian Information Service (IIS) officer working with the defence ministry, along with 99 male trekkers was part of the trek to Kerala's second-highest peak from the Athirumala base camp
When she reached the top, Sanal knelt on the ground kissed it and held out the message: 'Thank you All.'
While Sabarimala may continue to restrict women of a certain age to enter, Kerala's second tallest peak has found its first female conquerer.
Hina Jaiswal, Aviation
In February 2019, flight lieutenant Hina Jaiswal became the first woman flight engineer to be part of what used to be Indian Air Force's mens-only club.
Hina was commissioned in January 2015 to the IAF's engineering branch.
But she created history when she was picked as the first woman candidate to pursue an elite course.
The Chandigarh-born female completed a gruelling six-month course at 112 Helicopter Unit, Air Force Station Yelahanka to be eligible for the position.
Bhavana Kasturi, Armed Forces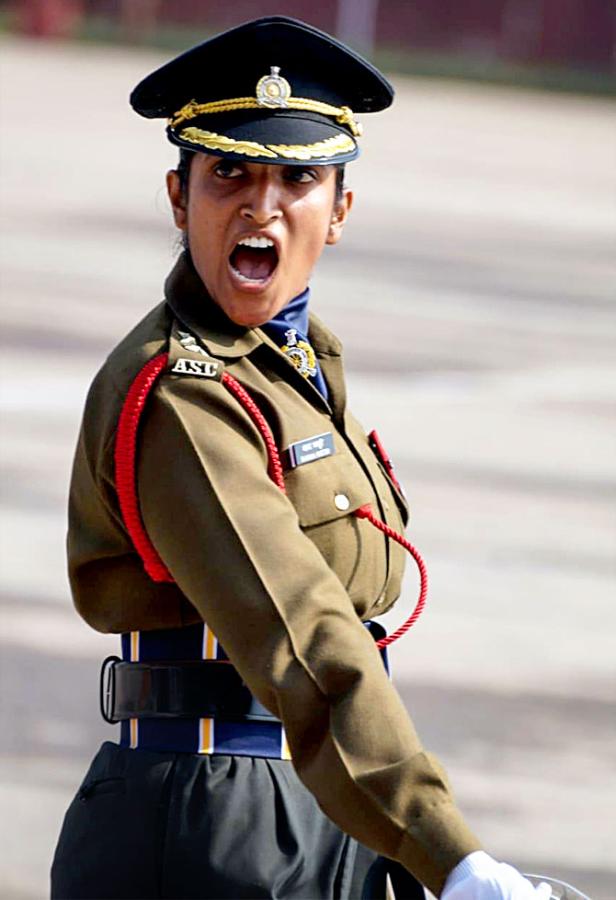 Lieutenant Bhavana Kasturi is the first person in her family to be recruited in the Armed Forces.
On January 26, 2019, Lieutenant Kasturi became the first-ever lady officer to lead an all male contingent in the Republic Day parade in New Delhi.
144 jawans marched under her command on Rajpath in front of the entire nation.
"When I give the command in front of the supreme commander of the armed forces and he takes my salute, that is the moment I have been dreaming of," the young officer from Hyderabad who joined the Indian Army two-and-a-half years ago told Rediff.com's Archana Masih ahead of the big day.
"I am excited about the crowds that come to watch the parade. A lot of girls will be very happy to see me," she said.