'As the demand for transferable skills that can be remotely applied increases, the need for tech-based courses is on the rise,'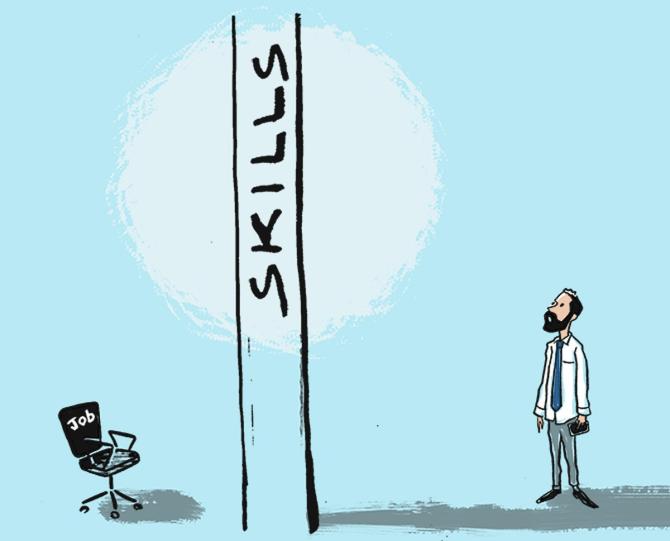 In June, IBM CEO Arvind Krishna announced a partnership with 30 global organisations, focussed on improving the skills and employability of underserved populations.
Eleven of these organisations, which are from India, will contribute to IBM's goal of skilling 500,000 people by the end of 2021 through the company's SkillsBuild programme.
In an e-mail interaction, Sandip Patel, Managing Director, IBM India Private Limited, tells Neha Alawadhi about the way forward for the programme.
Why are IBM's SkillsBuild and other progammes important for India at the current time? How is it different from other skilling initiatives in India?
IBM is committed to bridging the vast skills gap that exists today, by working with an ecosystem of partners, industry associations and the government, aligned to the Skill India mission.
Today, we reach over 10 million learners in India through our good-tech initiatives, skilling engagements, collaborations with clients and partners.
New skill requirements continue to emerge, while other skills are becoming obsolete.
There has been an acceleration in the adoption of exponential technologies like artificial intelligence, hybrid cloud and security to bring in growth and resilience, driving the need to skill students in these areas to future-proof their careers.
IBM SkillsBuild is a global platform that offers more than 7,500 job-role-based technical courses to students and teachers to meet their learning needs.
It was launched in India in 2019 in collaboration with the directorate general of training (DGT) and the ministry of skills development and entrepreneurship (em>MSDE), and onboarded 100,000 students in January 2021.
We had also launched a two-year advanced diploma in IT, Networking and Cloud Computing with DGT and MSDE.
The course was successfully completed this year with the entire students' batch availing of placements.
IBM has onboarded over 370,000 learners on our skilling platforms.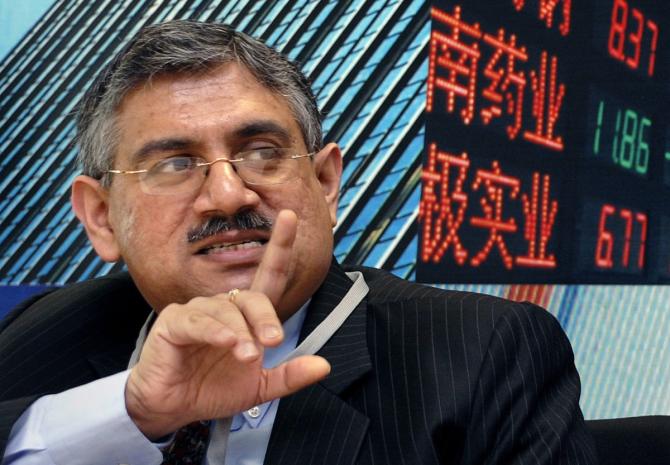 How will IBM take these programmes to those who need it?
IBM is working with multiple government bodies across sectors to incorporate technical and professional skills training as part of curriculums.
These include being the technology partner to NITI Aayog and the ministry of education to build samShiksha, a collaboration with the Central Board of Secondary Education to develop a curriculum on AI, another with the National Skill Development Corporation to offer 'Open P-TECH' for Indian youth on various skills, and another partnership with the department of science and technology to promote STEM (science, technology, engineering and maths) skills among youth.
In addition, we also have programmes with the ministry of electronics and information technology, governments of Goa and Uttarakhand, and the ministry of education.
How has the pandemic changed the skilling equation?
The pandemic forced businesses to quickly adapt to a remote workplace and accordingly revisit business models.
The sudden and dramatic shift has accelerated the need for new workplace skills.
From a company perspective, we haven't seen a drop in productivity post-pandemic. In fact, employee learning was up 20 per cent.
However, the pandemic has catalysed innovation in distance learning, and work-from-home has also helped bring in talent from different areas, such as women joining back after a long break.
Is cost arbitrage still the driving force for organisations to seek Indian talent?
Cost arbitrage is no longer the key driver in seeking talent, but skills and capabilities.
The focus is on availability of the right skill sets for the job, as organisations are investing in building a workforce that can drive growth. Employees are also prioritising building their new-age skills.
How is IBM thinking in terms of employability of entry-level talent? What kind of skills are the most sought after at this level currently?
Skills have emerged as the new currency across businesses.
As the demand for transferable skills that can be remotely applied increases, the need for tech-based courses is on the rise.
Businesses are increasingly seeking the new-age skills in hybrid cloud, Internet of Things, AI, machine learning, robotic process automation, advanced data analytics and Natural Language Processing, as these technologies can drive growth for their organisation.
More importantly, technical skills need to be complemented with professional and soft skills also such as design thinking, communication, strategic thought and a growth mindset.
Feature Presentation: Rajesh Alva/Rediff.com