Switching to these roles may help you advance in your career, says Saran Balasundaram, founder and CEO, HanDigital, a talent consulting firm.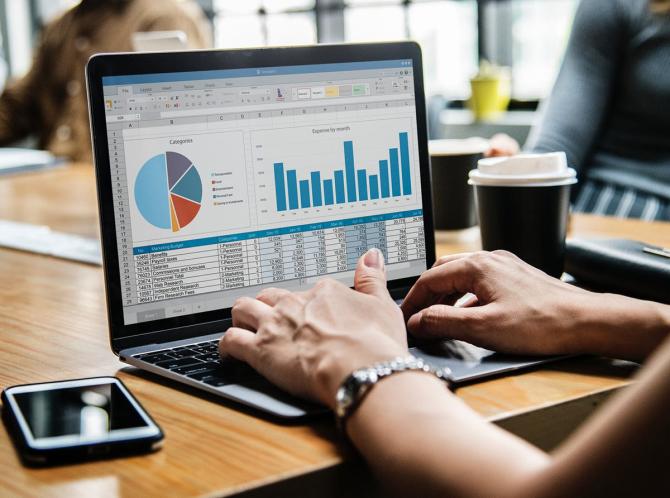 The IT industry has seen a major upheaval in terms of career opportunities in the last few years.
With the changing needs of the industry, some of the existing roles have been adapted while several other profiles have been created.
About 170,000+ successful job changes happened in the lateral recruitment space and about 250,000 job changes would happen across IT and BPM skills in the next quarter, says Saran Balasundaram, founder and CEO, HanDigital, a talent consulting firm.
Here are top 5 niche roles for tech professionals:
1. Full Stack Developer, Java FSD, .NET FSD, Python FSD
A Full Stack developer is required to create web/mobile/desktop applications and develop them from concept to rollout.
Aspiring professionals aiming to make a career as a Full Stack Developer are expected to have a skill combination of Java or DotNet or Python or any open-source serverside scripting language, Front End (HTML5, CSS, Javascripts, Material Design/Bootstrap), Container/Microservices/DevOps.

The role has an on-demand experience that varies from a minimum of 3 to 6 years and goes up to 8 to 12 years.
A good full stack developer having an experience of 3-6 years can draw a remuneration of Rs 11 lakh per annum.
2. RPA Developer
An RPA developer works cross-functionally with business operations and business analysts to create and optimise workflow processes.
As a part of your job, you are expected to do RPA Development in process/objects, process automation, bots development.
Professionals must have a skill combination of RPA (Blueprism, UiPath, AutomationAnywhere, Openspan-Pega), integration technologies like web services, queues, QA (UAT/SIT).
An RPA developer has an on-demand experience that varies from 2-5 years or 5-8 years.
The CTC for an RPA developer with an experience of 2-5 years is pegged at Rs 10 lakhs per annum approximately.
3. SFDC – Lightning Developer, SFDC Developer, SFDC Consultant
With skill set combination of Salesforce Platform Development (develop code, custom objects, Visual Force pages, Apex, reports, workflows and assignment rules) + Apex programming language and Visual Force, an SFDC consultant is expected to manage implementation, integration of SFDC and custom software development to suit business needs.
A professional with an experience of 3 to 5 years can expect a CTC of Rs 12 lakhs per annum.
4. AI/ML: AI developer, AI scientist
Lately, Artificial Intelligence and Machine Learning careers are trending in the tech industry.
AI developers and AI scientists are required to create Artificial Intelligence Systems (Smart things, IoT, connected systems, virtual assistants, conversational AI etc).
To seek a career in this role, professionals will require a skill combination of TensorFlow, Thingsworx, OpenCV, Keras, pyTorch, SciPy/NumPy, Azure ML, Amazon ML, Scikit, Jupyter, MatLab, OpenNN, GoogleML, Apache Mahout, Caffe, Microsoft CNTK (Cognitive Toolkit), etc.
The on-demand experience varies from 3-6 years up to 8 to 12 years.
A professional with 3 to 6 years of experience can expect at a CTC of Rs 15 lakhs per annum.
5. Data Science/Big Data
These professionals are required to code using Python/R. Data processing/analysis/manipulation, predictive modelling and solving real-world problems with large data sets.
Aspirants must have a skill combination of Hive, Hadoop, Spark Scala, Map/Reduce, Gurobi, MySQL, Cloudera, Rapidminder, Pentaho, Talend, OpenRefine, etc.
A professional with data science skills mentioned above with an experience of 2 to 5 years can aim for a CTC of approximately Rs 13 lakhs per annum.