Thank you, Sindhu, for inspiring us with your passion.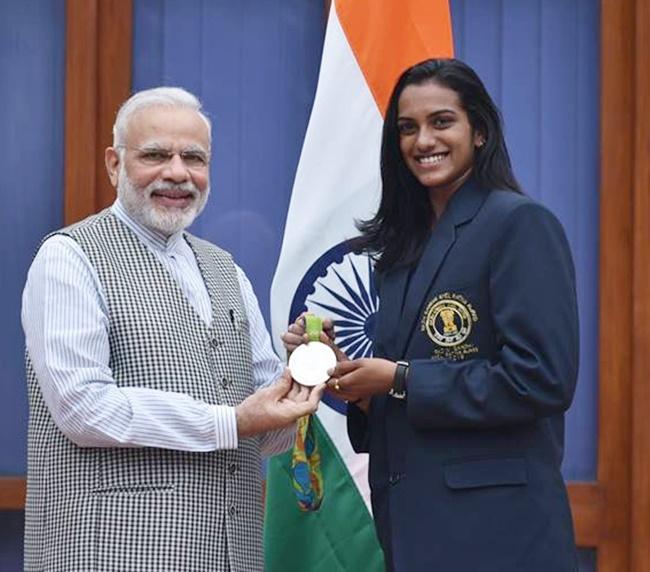 Pusarla Venkata Sindhu may have missed winning gold thrice, but she is not giving up on her quest.
The quest to give every badminton game she plays her 100 per cent, no matter what.
After she lost this year's World Championship final, Sindhu slammed critics, telling the carping crowd that she didn't miss gold, she won silver.
With three silver medals in her kitty, including an Olympic silver medal, the 23 year old is already the poster girl for all things positive.
The confident go-getter is the face of India's future in sports and everything else.
Besides her stunning moves on court, some inspiring reasons we salute Sindhu.
She took India's focus off cricket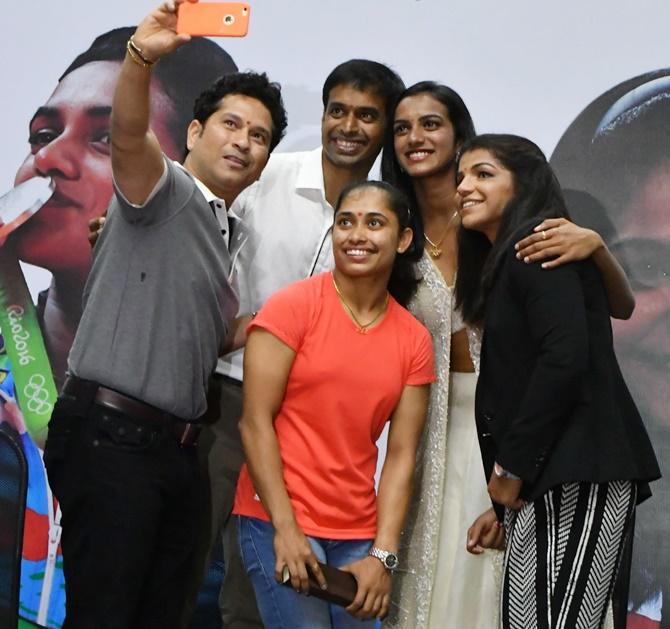 It is impossible to forget that day from two years ago when almost a billion Indians were glued in front of their television screens to cheer the 21 year old at the Olympics.
It was one of those days when a cricket-mad country had its heart in another sport.
There were cheers and a billion plus hearts bursting with pride when Sindhu brought home the silver medal.
Thank you, Sindhu, for reminding us that there is more to Indian sport than cricket.
She's the highest paid lady brand ambassador
When it comes to brand ambassadors in sport, Sindhu is one of the highest paid sportspersons in India.
She follows Virat Kohli and M S Dhoni (both cricketers) who are paid millions of rupees for their brand endorsements.
According to a LiveMint report, as of 2017, she has endorsements worth Rs 75 million.
She supports girl child education, menstrual hygiene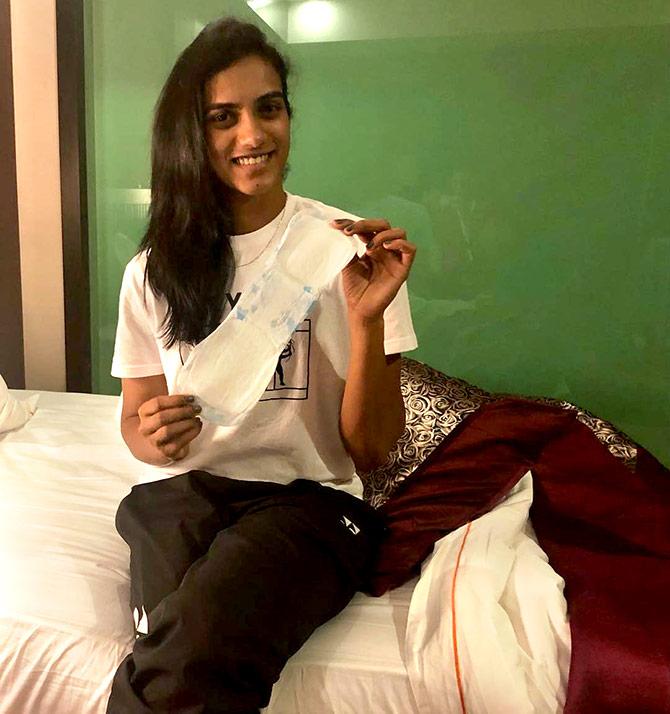 Sindhu has often used social media to talk about the importance of education for girls and the empowerment of women.
She promotes organisations and people who help break the taboo around menstrual hygiene.
For someone who is named after a river, she has championed the cause of cleaning and saving our rivers.
She mentors youngsters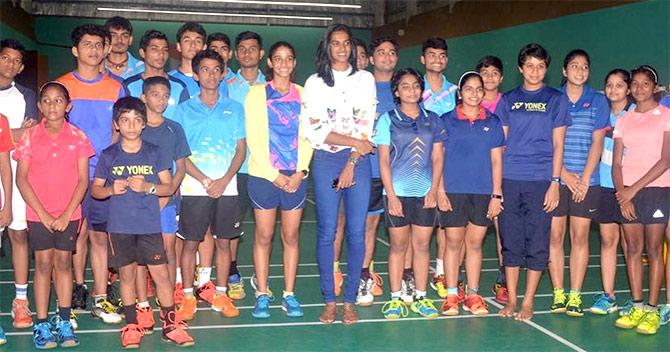 Sindhu understands why it is important to provide the right exposure and mentorship to budding sportspersons.
She spends her free time interacting with youngsters, guiding and helping them make the right choices.
'My success should inspire many young talent to dream big and work really hard to achieve their goals,' she said in an interview to Sports Star.
She knows the value of hard work
In all her achievements, Sindhu has underlined the importance of hard work, discipline and persistence.
While everyone was talking about her success, she explained how it took her 12 patient years to get there.
'Today, people tend to not see the years of hard work. They only see the success. No one sees the 12 years of rigorous routine that I have put in,' she told Verve magazine.
She acknowledged the hard work and beliefs of the people who helped her achieve her dream -- her parents and her coaches.
She's friends with Carolina Marin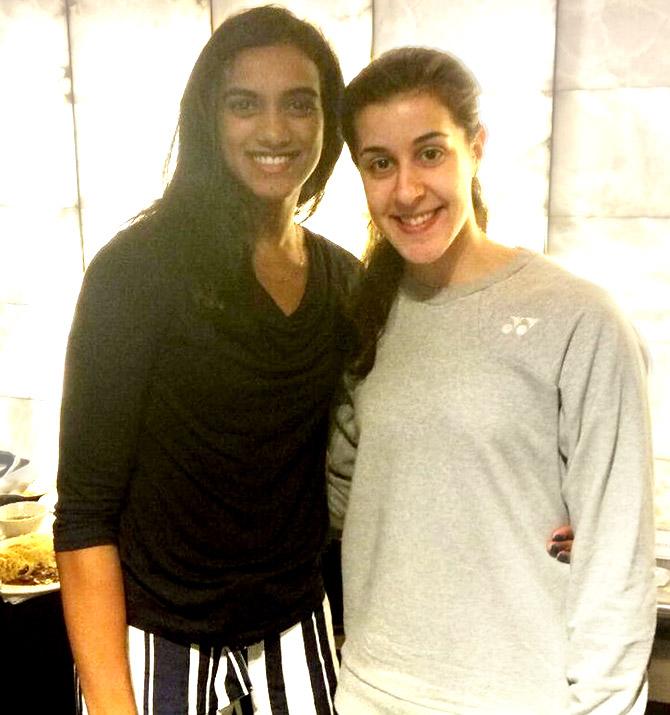 It takes wonderful sportsman spirit to acknowledge the talent of another player. But Sindhu has taken this sentiment to another level by finding a friend in Carolina Marin.
The Spaniard was her opponent in the Rio final in 2016, as she was at this year's World Championship final, and walked away with gold both times.
You'd be surprised that Sindhu calls her a friend forever. Inspiring, right?
She is Bridgestone India's first ambassador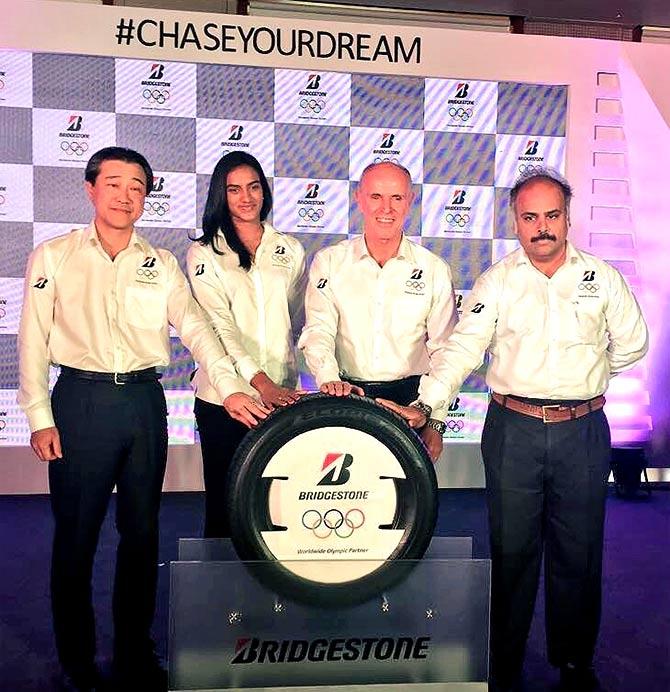 We have often criticised women for their poor driving skills.
Bridgestone, the tyre company, signed Sindhu up as its India brand ambassador last year. Sindhu featured in the campaign 'Chase your dream'.
You get the message, don't you?
Thank you, Sindhu, for inspiring us with your passion. We pray all your dreams come true.