Designers Shantanu and Nikhil's India Couture Week collection Oasis stood out for its opulence and unapologetic glamour.
Please click on the images for a better look at the outfits.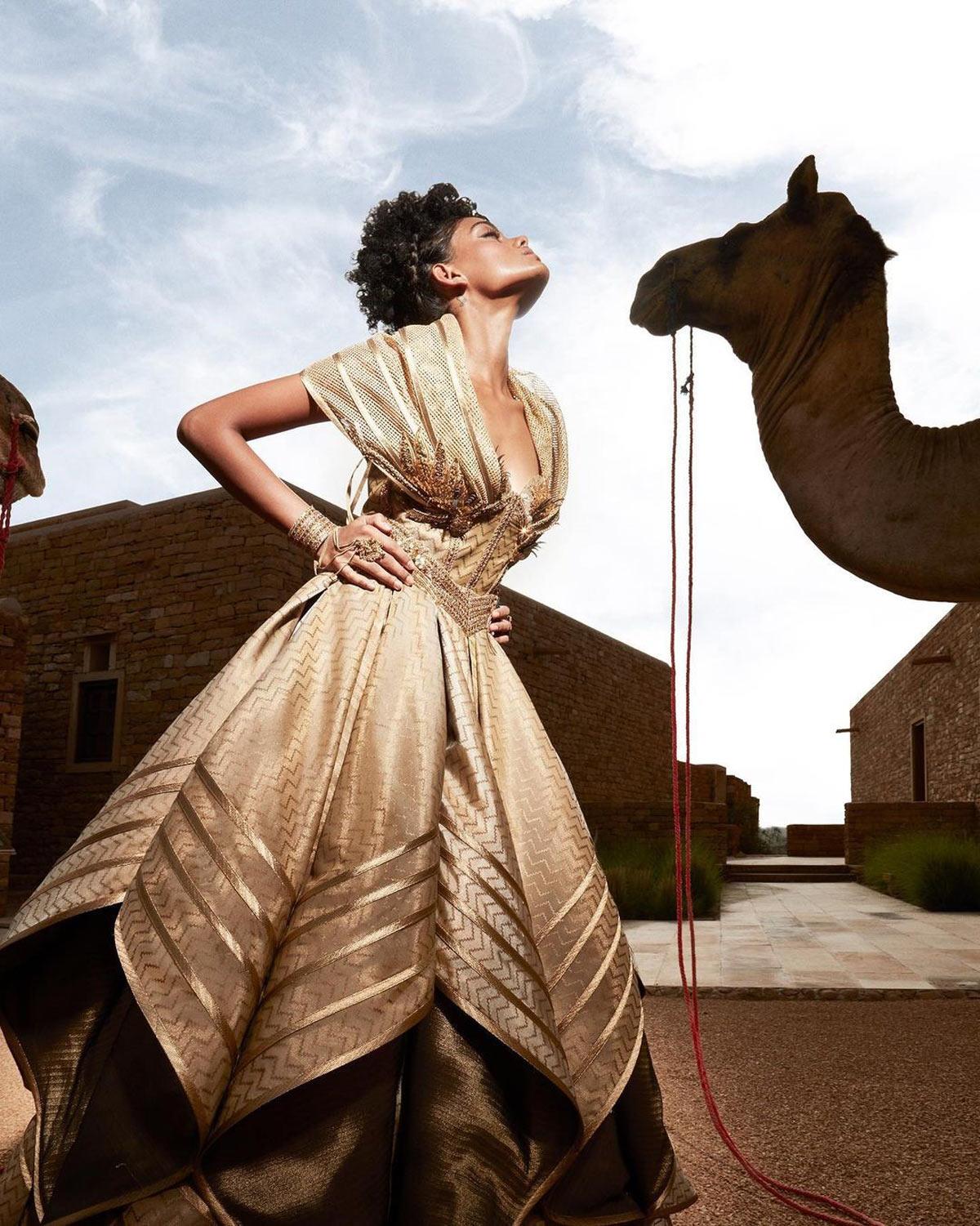 IMAGE: Designers Shantanu and Nikhil played around with a colour palette featuring gold, navy blue, red and black.
All photographs: Kind courtesy FDCI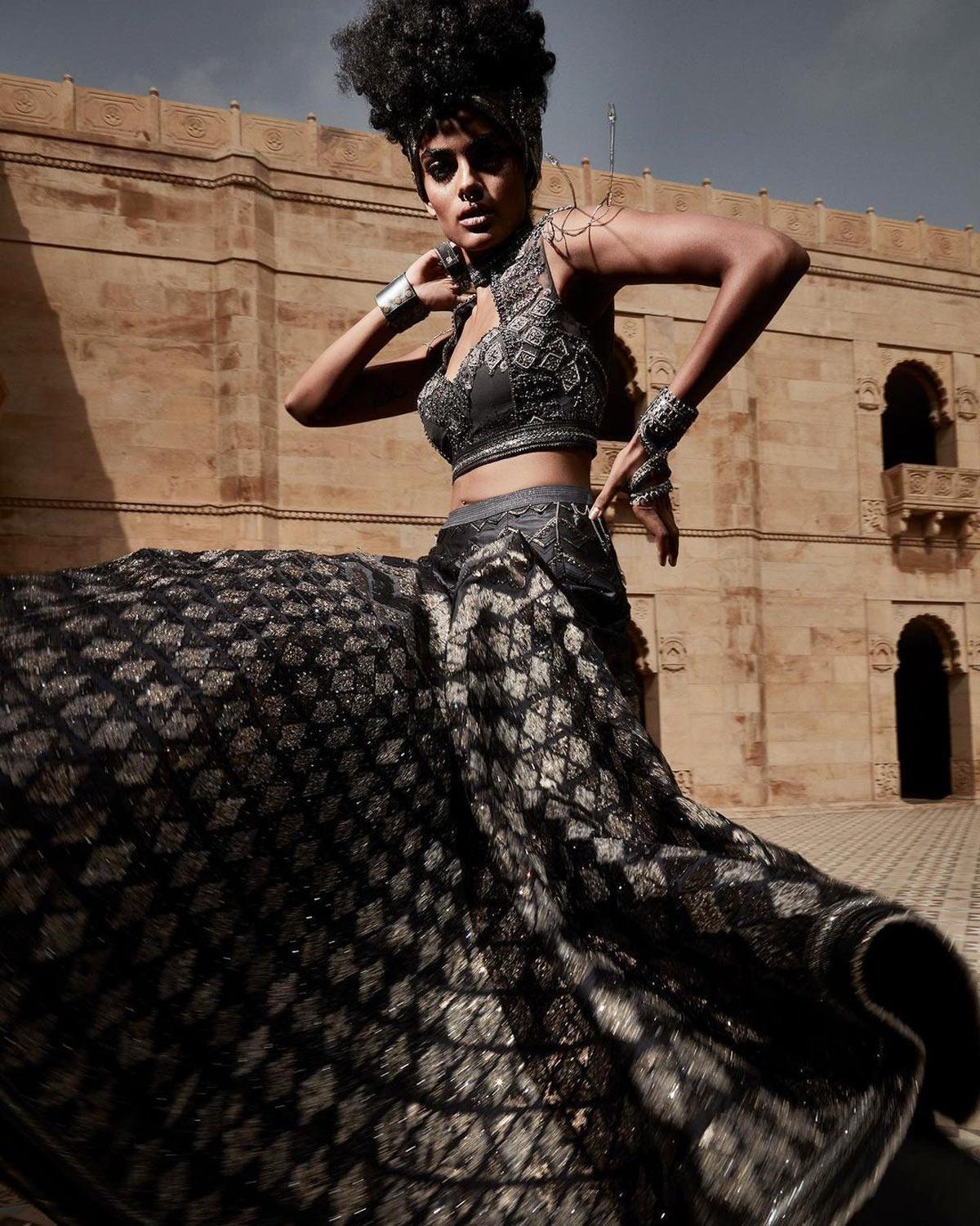 IMAGE: Some outfits had multi-colour couture prints.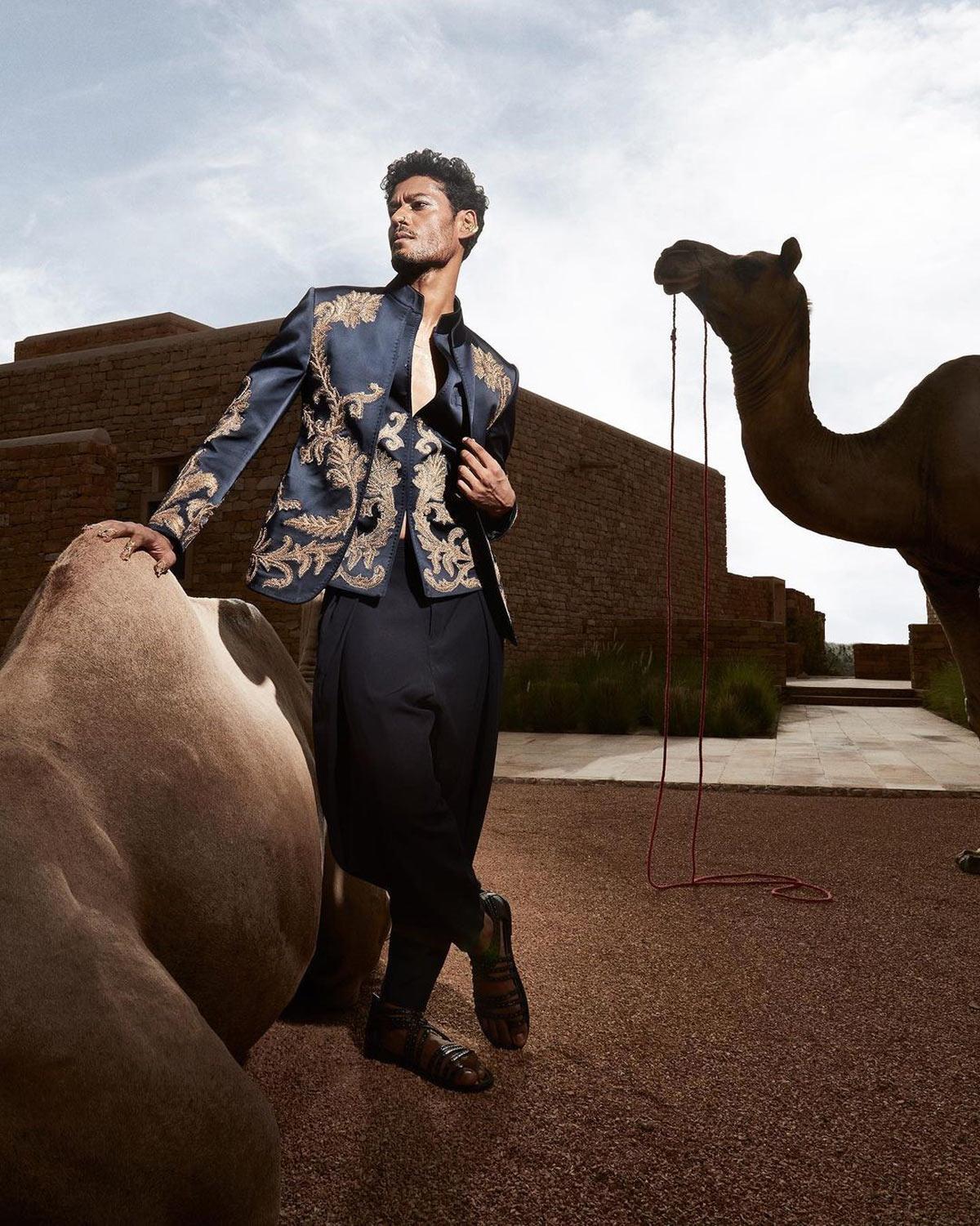 IMAGE: A model showcases navy blue separates with motifs.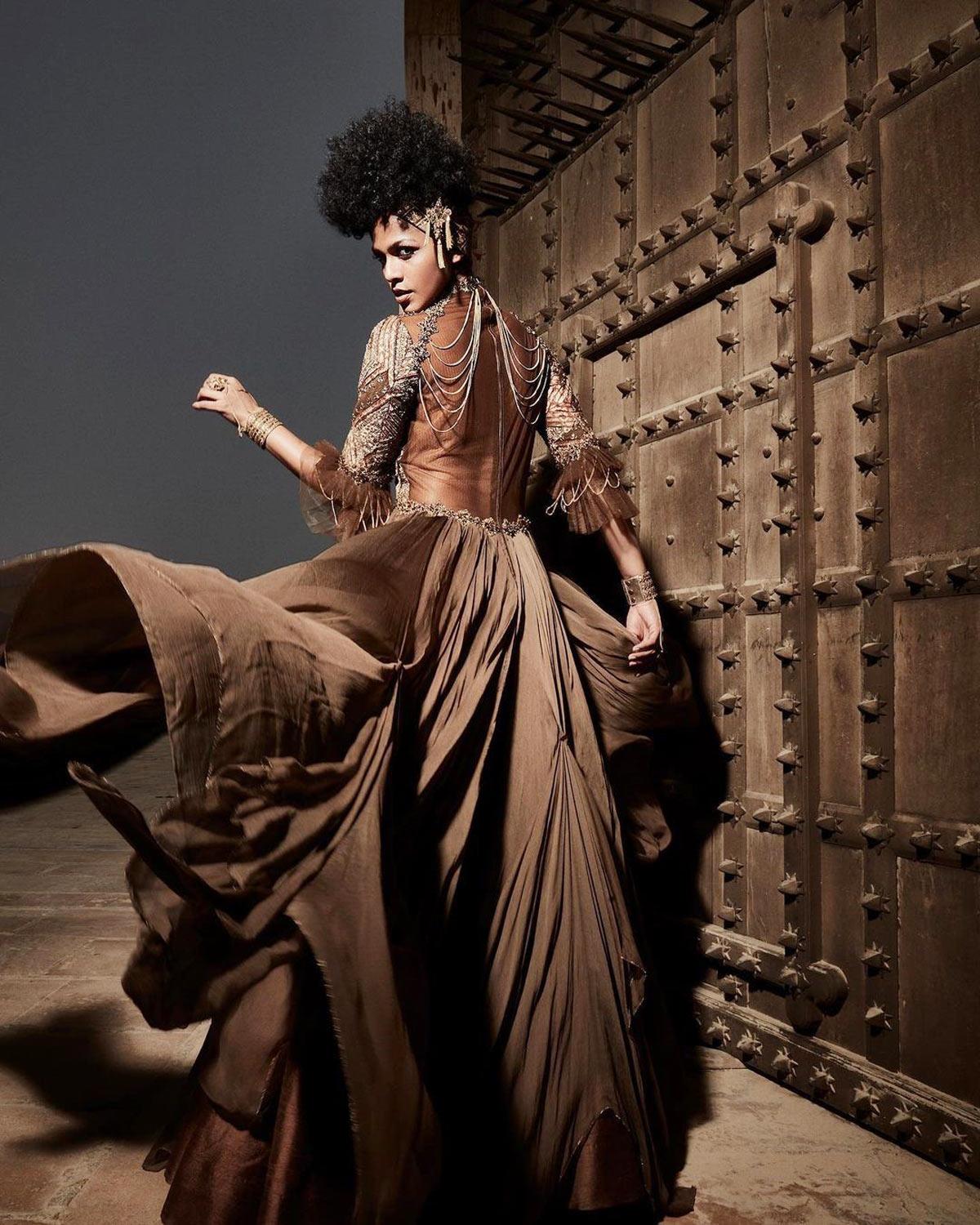 IMAGE: The collection was an ode to freedom and workmanship.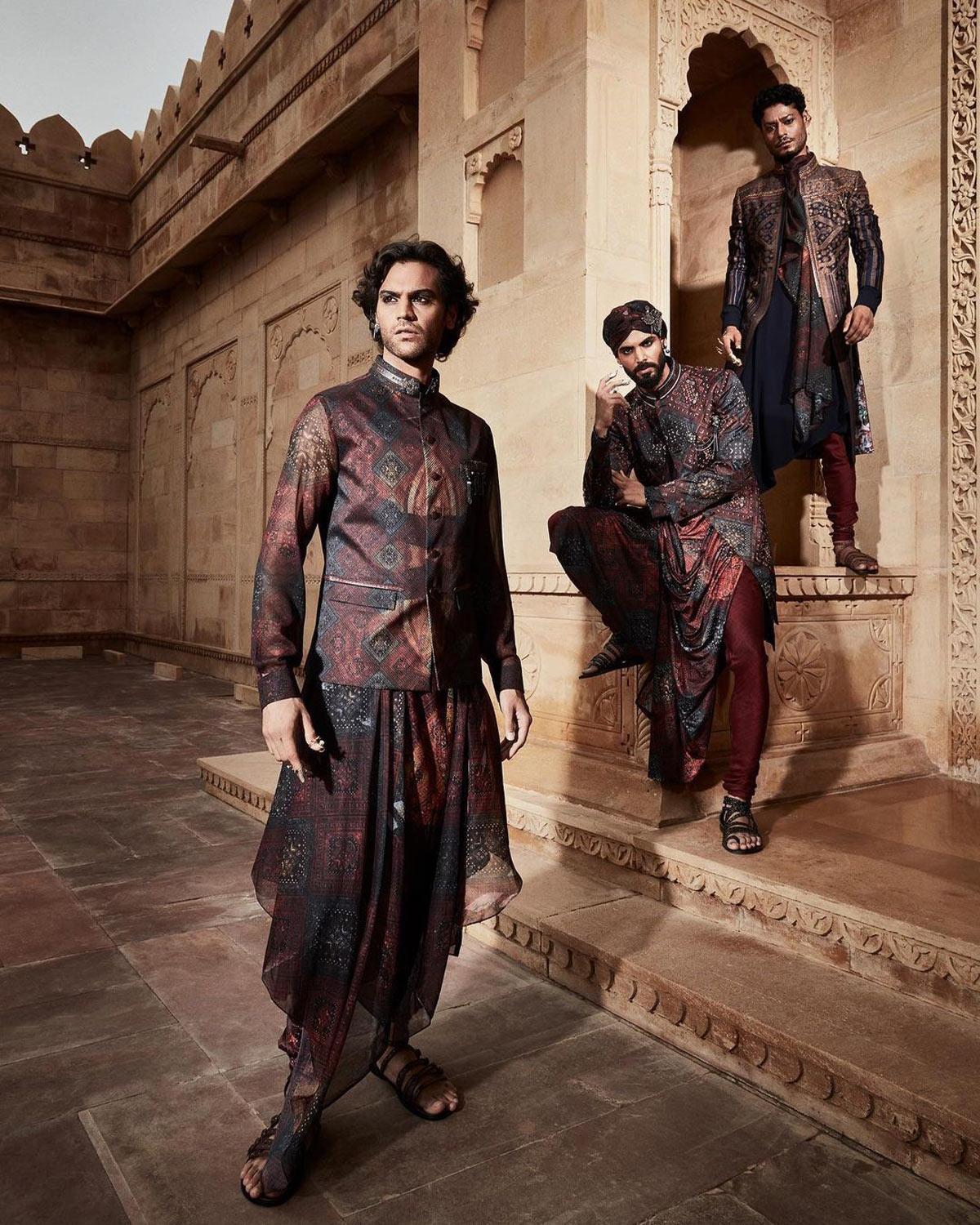 IMAGE: Oasis is, in essence, the designers' response to the need of our times -- beauty to those deprived of it, glamour to those missing it and power to those feeling helpless.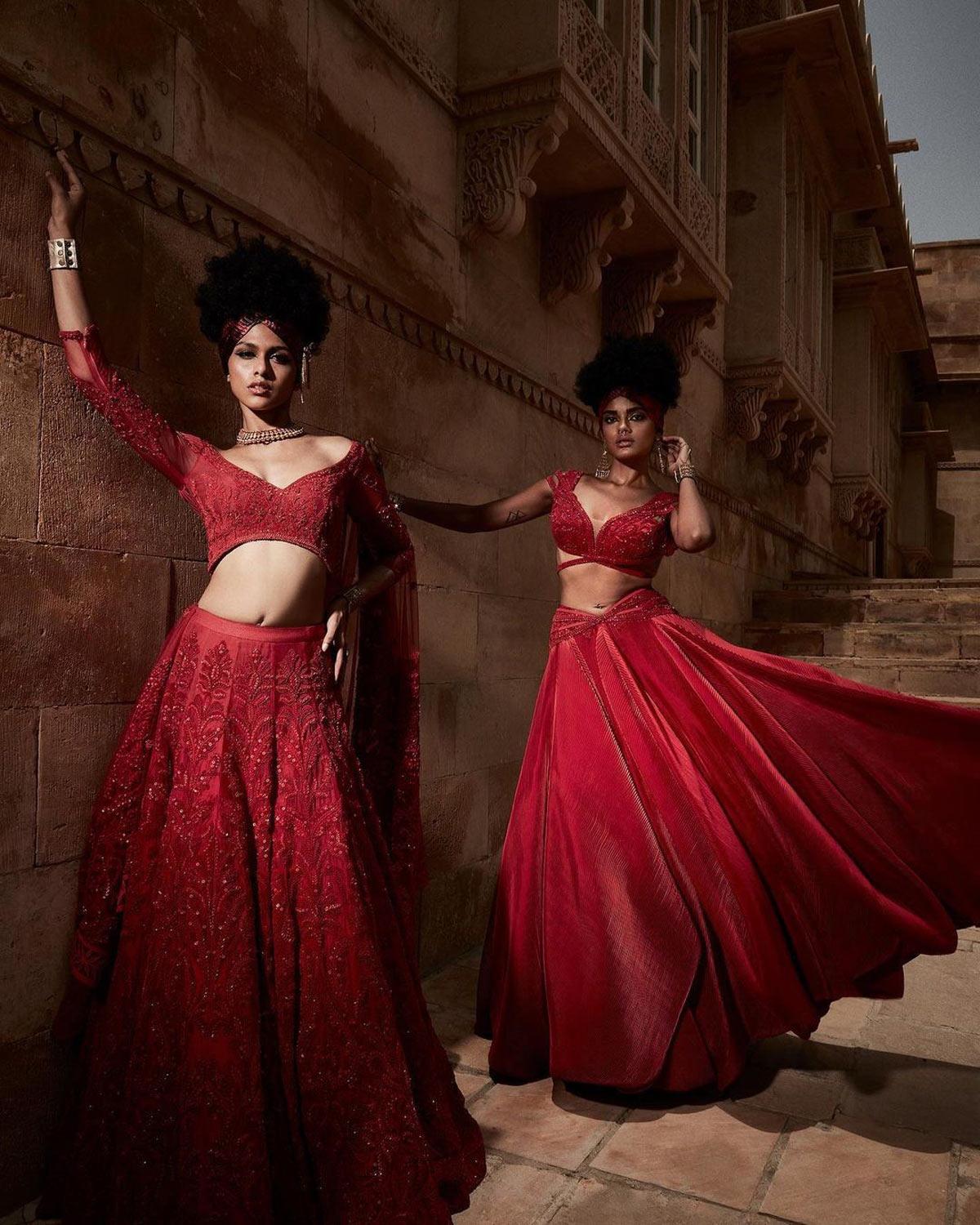 IMAGE: Stunning in red! The designers continued their love affair with signature embellishments and tailored drapes.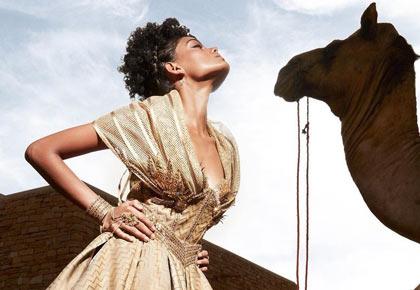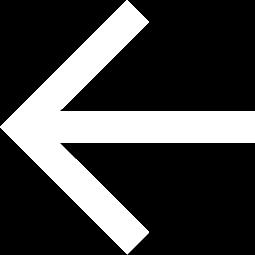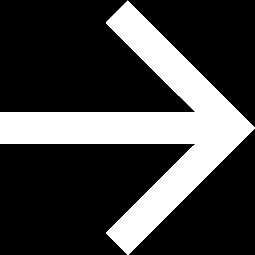 X