Pooja Khanna, co-founder, Mindhouse app reveals how simple, mindful habits can help you relax and sleep better.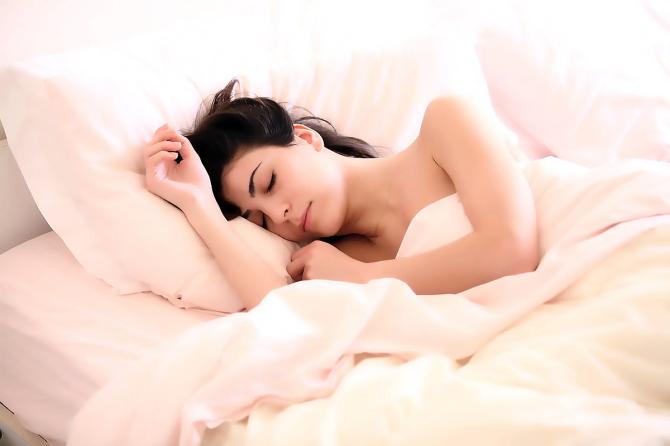 Apart from fear and anxiety, one of the major side effects of the pandemic is insomnia or lack of quality sleep.
Several studies conducted across the world concluded that a lack of sleep is a common problem among young and old alike.
Some experts even coined a term for it -- covid-somnia -- insomnia induced by COVID-19.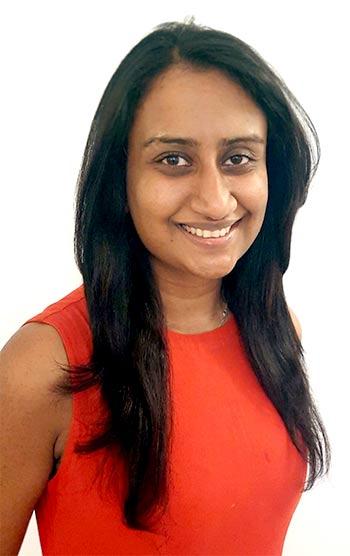 "A lot of people all over the world have had issues with sleep during the pandemic. Stress and anxiety levels have been really high during the last year, and this contributes heavily towards our quality of sleep," observes Pooja Khanna, left, co-founder, Mindhouse app that started Sleep Stories, a unique set of bedtime stories to help adults sleep better.
Since its launch in November 2020, the app that has compiled stories narrated by Rahul Bose, Konkona Sen Sharma, and Amol Parashar, has been receiving positive feedback from users, Khanna tells Divya Nair/Rediff.com.
Besides stress and anxiety, what has altered sleeping patterns in adults during the pandemic?
While stress affects quality of sleep, being confined to our homes during the lockdown, and the toll of working from home have also had an impact on our sleep cycles.
What inspired the idea behind Sleep Stories? How do you think listening to bedtime stories can help adults sleep better?
Sleep Stories are bedtime tales that are designed to help you sleep better.
The format blends descriptive storytelling with the technique of visualisation, meditation, calming ambient music, and great voice overs, to create a soothing experience for the listener.
Even aside from the pandemic, a lot of adults struggle with sleep. So these stories can be a very useful tool to help them fix their sleep patterns, which helps with better productivity during the day as well.
What kind of research went into building this product?
When a user logs into our app for the first time, we ask them to choose from five different goals. And over 25% of our users choose improving sleep as one of their key goals.
So we know that people are looking for such solutions.
There were two major aspects which had to be kept in mind while crafting these tales -- creating relatable and interesting storylines, and combining them with our deep expertise in meditation to create an effective tool that can help people with getting better sleep.
The time we spent on research led us to create an exciting mix of stories -- from familiar fairy tales like 'Hansel and Gretel' and 'Rumplestiltskin', to journeys through known destinations like the Maldives and the European countryside.
We then brought in our in-house meditation experts to curate the language, tonality, sound effects and music, to ensure that we have an accurate and effective visualisation meditation exercise.
These stories combine vivid storytelling with the effective meditation technique of visualisation, which is proven to help with improving sleep. And of course, the narration is a big part of it all. All of these elements come together in our sleep stories!
Apart from listening to stories, what are some of the things people can do to improve their quality of sleep?
Practice visualisation-based guided meditation exercises before going to bed.
Some people may find soothing music or natural soundscapes like the sound of rain or the beach relaxing. You dan use these as tools to fall asleep more easily.
What are some of the habits one should avoid in order to sleep better?
Don't look at a digital screen for at least an hour before you go to sleep.
Hydrate well through the day.
Don't consume caffeine based products after evening.
Try to maintain a consistent sleep cycle to ensure better sleep quality.