Sandhya Mridul, who turned 44 on March 28, shared some inspirational words on her Instagram post. Read on to find out more!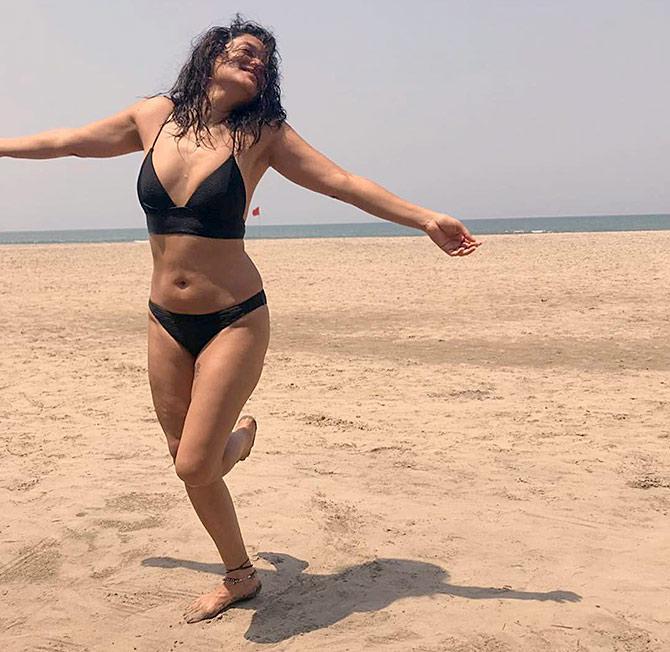 Sandhya Mridul brought in her birthday in the company of friends and loved ones.
The actor, who turned 44 on March 28, flaunted her curves in a two-piece as she relaxed on a beach in Goa to celebrate the occasion.
Uploading the pics on Instagram, Sandhya had some words of wisdom to share with her followers.
She wrote, 'The older I get, more I love my body.
'I've listened to it for years now.
'Some days I get it. Some days change hits and I have to start again.
'Building a new relationship with it.
'But I listen and I love. Unconditionally.
'Even when it's in pain. More, in fact. Healing it patiently.
'I'm comfortable with it.
'It's my strongest, most honest relationship. I shall cherish it. Till it hits the ground. Running.'