'I wanted to lose weight and be fit for my child.
'I want to run around with my kid, just want to jump with her and want her to feel that you're right there for her every time.'
Shveta Salve explains how her daughter inspired her to get back in shape post pregnancy.
Two years ago, actor Shveta Salve invited a lot of attention with her spectacular pregnancy photoshoot.
Her daughter Arya turned two recently.
Shveta who was last seen in the television series Ek Tha Chander Ek Thi Sudha is keen to return to films. She's waiting for the right comeback.
But, right now, she feels that motherhood is a beautiful phase in her life.
"I am a mother now and it's just another character which I have taken on. It's just a part of me," she told Rediff.com's Anita Aikara.
The 33-year-old juggles her time between Mumbai and Goa.
Her restaurant Burger Factory is set right on the beach at Morjim, Goa.
"It's all about burgers and it has the best burgers you have ever had," she tells us.
On motherhood
"Motherhood is fantastic. My daughter is the reason the Goa plan happened," says Shveta.

"I wanted my daughter to grow up in a more eco-friendly and organic place that's close to nature. I am a Mumbai girl and the city will always be home to me. With Mumbai and Goa, she can have the best of both worlds."
"The transition has been great and completely unexpected. I guess that is the fun. You get surprised by what comes along."
Quiz her about the best part of motherhood, and she says, "Every single thing about motherhood is fun."
"The best thing I feel is seeing that you have managed to bring something into this world that's yours. And you're the reason it is there. To see your heart beat every single moment, is fantastic.
How she lost weight post pregnancy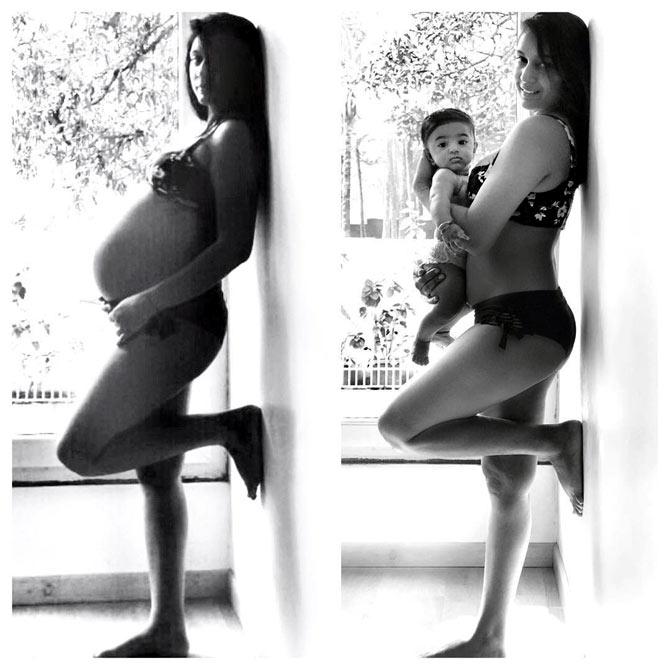 Losing the pregnancy weight is not easy according to Shveta, who claims to have put on the kilos since she got pregnant in 2016.
"I had the biggest chocolate craving when I was pregnant. My nine months was literally about eating chocolate cake. But I guess I'm blessed with good genes and then I worked hard towards losing the pregnancy weight.
"Most importantly, apart from the vanity, I wanted to lose weight and be fit for my child. I want to run around with my kid, just want to jump with her and want her to feel that you're right there for her everytime.
"Me getting back into shape was more for my daughter."
Scroll through her Instagram pics and you'll be amazed by how fit she has become post pregnancy.
But her bikini pics have invited the attention of trolls too.
"That's a part and parcel of being a celebrity. However, now I have started socially shaming them. If they can do it, so can I!" she says.
"I tag them and let everyone know."
Career plans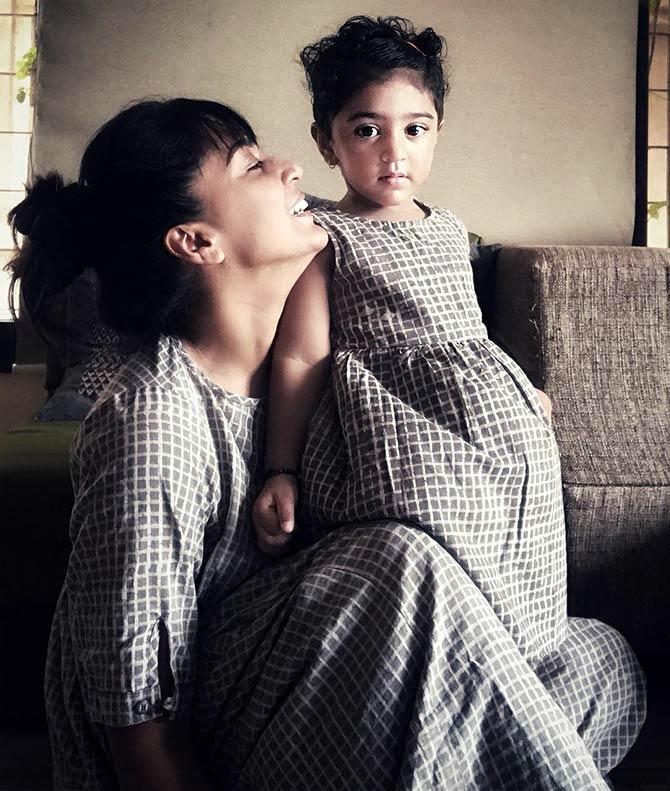 Shweta who plans to get back to television soon feels that motherhood doesn't put an end to a woman's career.
"Why should it be?" she questions.
"It is just another role that you take on. Fathers don't quit their jobs. Then why should moms? The norm that women have to let go of everything once they become moms is passe now!"
"I think, nowadays, both dads and moms are equally in it. Bring it on, women can take it all," she says.
The beach lover
Want to know where her love for bikinis come from? "I am a beach person," she says. "Anywhere there's sand and sunshine, I'd like to be there. When I am travelling, I sleep like a baby on the flight and probably that's the reason why I never get any jet lag."
When she's not working or spending time with her daughter, Shveta spends time reading, dancing or working out. "I like to cook too!" she adds.
Cheat days
Chocolate cakes are reserved for cheat days.
"If I could cheat, I'd have a massive chocolate cake," says Shveta who is a very disciplined person when it comes to eating.
FULL COVERAGE: Lakme Fashion Week Winter/Festive 2018